Late-summer cooldown
Mike Loewengart, Head of E*TRADE Advisory Portfolio Construction, Morgan Stanley Global Investment Office
E*TRADE from Morgan Stanley

09/01/23
If nothing else, August showed that every trend suffers setbacks, and that portfolios should be built with that reality in mind.
The 2023 stock market rally cooled last month, even as the US economy remained solid and earnings mostly outperformed estimates. But investors were also served up a trio of ratings downgrades (one to US debt, two others to specific bank stocks), a slowing Chinese economy—and, perhaps most importantly, the possible realization that when the Fed says interest rates will be higher for longer, they mean it.
Jerome Powell doesn't want to trigger a recession, but he also doesn't want to make the same 'mistake' Paul Volcker made more than 40 years ago.
The market's potential headwinds are worth noting, considering the US stock market is still relatively close to its year-to-date highs. Fed Chair Jerome Powell certainly doesn't want to push the economy into a recession, but he also doesn't want to repeat the mistake of former Chairman Paul Volcker. After hiking interest rates to nearly 17% by early 1980 to tame inflation, Volcker's Fed issued a surprise 7% rate cut—only to see inflation remain stubbornly high. The Fed was forced to reverse course and push rates to nearly 20% by 1981—finally breaking the back of inflation, but also sending the economy into a sharp recession.
The lesson: Pivoting to rate cuts too soon can mean more pain later, in the form of additional hikes and the possibility of recession. The Fed has signaled it will wait until there's tangible evidence of a sustained economic slowdown—which will likely require, among other factors, more than a couple of months of cooling in the labor market.
US equities
Stocks lost ground in August for the second year in a row (and fifth time in the past decade), with small cap stocks taking the biggest step back. The Russell 2000 small cap index dropped 5%, the tech-heavy Nasdaq Composite fell 2.1%, and the S&P 500 declined 1.6%:
Sectors
All S&P 500 sectors but one declined in August. Oil prices, which hit their highest level since last November, helped support the energy sector. The utilities sector was the month's weakest performer:
International equities
Global stocks underperformed the S&P 500 last month, with emerging markets falling more than developed markets—thanks in large part to weakness in Asia, especially in China. The MSCI EAFE Index of developed markets declined 3.8%, while the MSCI EM Index of emerging markets fell 6.2%:
Fixed income
Bond prices were mostly steady to lower last month. Yields—especially longer-term yields—hit multi-year highs in August but retreated late in the month. On August 21, the benchmark 10-year Treasury yield closed at its highest level (4.34%) since November 2007 before ending the month at 4.09%, up from 3.95% at the end of July:
Looking ahead
Some thoughts as we head into September:
"Higher for longer" could be higher and longer than many people appear inclined to think. Whether or not the Fed raises rates again may be irrelevant. While Morgan Stanley analysts think the Fed may be done hiking,1 the incentive to cut rates simply doesn't exist.

The high-yield coin has two sides. A high-rate regime may provide meaningful returns for fixed-income investors, but it also makes other assets look less attractive by comparison—a possible headwind for stocks.

Expect more volatility, especially internationally. The market is heading into what has, historically, tended to be a more-volatile portion of the year. The turbulence could be more significant overseas, especially in emerging markets, which could continue to struggle for some time. China is engaging in economic stimulus (including rate cuts), but its slowdown will likely have ripple effects across the globe.
Despite the challenges the market has already faced, the S&P 500's year-to-date return through August was its eighth-biggest of the past four decades. The obstacles it may face going forward—including the prospect of prolonged high interest rates and increased volatility—are an argument for sticking with a diversified, balanced portfolio, not abandoning it.
Thanks for reading, and we'll talk to you again next month.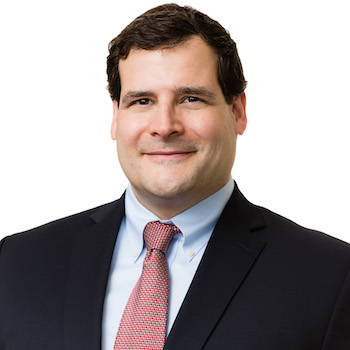 Mike Loewengart
Head of Portfolio Construction for Morgan Stanley Portfolio Solutions
Mike Loewengart is Head of Portfolio Construction for Morgan Stanley Portfolio Solutions and a Managing Director in the Morgan Stanley Wealth Management Global Investment Office. Mike is responsible for the asset allocation and investment vehicle selections used in E*TRADE's advisory platforms. Prior to joining E*TRADE in 2007, Mike was the Director of Investment Management for a large multinational asset management company, where he oversaw corporate pension plan assets. Early in his career, Mike was a research analyst focusing on investment manager due diligence for the consulting divisions of several high-profile investment firms. Mike holds series 7, 24, and 66 designations, as well as the Chartered Alternative Investment Analyst (CAIA) designation. He is a graduate of Middlebury College with a degree in economics.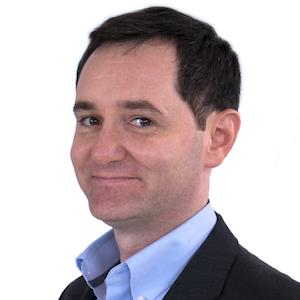 Andrew Cohen, CFA
Executive Director, Morgan Stanley WM Global Investment Office
Andrew Cohen is an Executive Director in the Morgan Stanley Wealth Management Global Investment Office and an investment strategist for ETCM LLC. Prior to joining E*TRADE, he was the Director of Investments and Operations for a large Registered Investment Advisor, where his responsibilities included investment manager research, asset allocation, and portfolio construction. Previously, he was a Senior Research Analyst and Team Leader for a leading wealth management platform. He is a Chartered Financial Analyst (CFA®) charterholder and a member of the CFA Institute and CFA Society New York. He is a graduate of Virginia Tech with a Bachelor of Science (B.S.) in finance.
What to read next...
08/01/23
Find out what's on the investment horizon as the economy—and the stock market—cruised into the second half of the year.
---
07/26/23
The Fed follows through on its pledge to raise interest rates.
---
07/03/23
Find out how simple adjustments can help make your portfolio more robust, rain or shine.
---