Three reasons Treasury bonds may be a smart investment
Lisa Shalett, Chief Investment Officer, Morgan Stanley Wealth Management
08/18/23
Summary: With solid yields and potential for price appreciation, US government bonds could offer a prudent hedge for some investors' portfolios.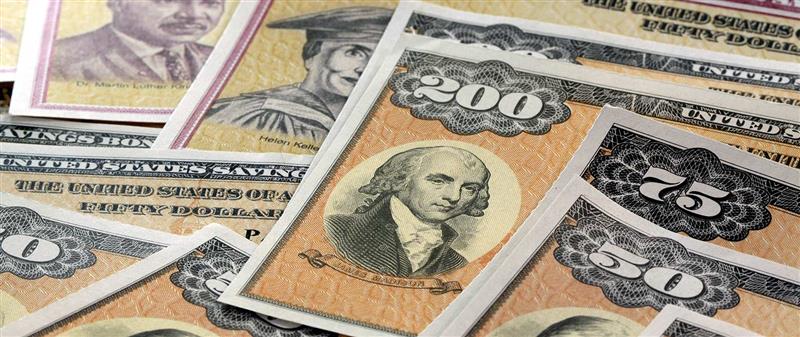 Key Takeaways:
While some bullish investors continue to bid up stock valuations, Treasury markets are signaling caution on the economy.
Some investors may want to consider US government bonds as a hedge against the prospect of a downturn in the stock market. 
Treasuries are likely trading below their true value and could rebound if the economy slows or the Federal Reserve cuts interest rates.
Some investors in US equities appear to be reading the market differently from their peers in fixed income.
Many US stock buyers still expect that inflation will continue to fall, economic growth will re-accelerate and the Fed will cut interest rates next year. Meanwhile, some treasury investors appear more cautious: Market pricing signals expectations of a more hawkish Fed and the risk of a bounce-back in inflation.   
Morgan Stanley's Global Investment Committee believes the equity market's view is too optimistic and that today's historically rich stock valuations reflect a rosy earnings outlook. The Global Investment Committee also believes that the S&P 500 Index is likely to remain in its current range, at best, over the next nine to 12 months.
As such, some investors may want to consider ways to protect their portfolios. US Treasuries may be a solid hedge against a potential drop in equity prices, offering decent potential for gains over the current purchase price, as well as coupons (i.e., the annual interest paid on a bond) of around 5%, according to Morgan Stanley's Global Investment Committee. Here are three things that investors may consider regarding Treasury bonds: 
The economy likely has yet to feel the full pinch of tighter monetary policy. So far, the Fed's rapid rate hikes have not appeared to meaningfully dent consumer spending and the overall economy, likely due in part to the lingering effects of COVID-19-era stimulus. However, as that stimulus wears off, household spending and company margins could weaken. An economic slowdown could, in turn, help drive Treasury yields lower and prices higher, especially if the Fed lowers rates next year, as markets expect. 
The impact of recent challenges to the Treasury market may be overstated. Recent developments—including the US credit downgrade by Fitch Ratings and the Japanese central bank's decision to let interest rates rise more freely—may prove less threatening than headlines suggest. Morgan Stanley's Global Investment Committee believes few investors, if any, will view the Fitch downgrade as a reason, on its own, to sell Treasuries. Furthermore, Japan's lifting of its ceiling on rates by about a half percentage point is likely not enough to shift Japanese investors' appetite away from Treasuries.
Treasuries appear "oversold," with speculative hedge funds having increased their bearish "short" positions on the bonds to a record level. We have a more constructive view, believing Treasuries are trading below their true value and may be poised for a rebound.
Ultimately, Morgan Stanley's Global Investment Committee believes there is possibly a greater prospect for gains in Treasuries than there is for losses. If equity investors are correct and the Fed cuts rates in 2024, Treasury risk is modest, as rates could quickly adjust downward. If that consensus is wrong on growth and the economy slows down, rates are also apt to fall. It's only if both inflation and economic growth show a surprise increase that Treasuries are at material risk of capital losses. 
According to the Global Investment Committee, it may be possible to balance exposure in intermediate Treasuries through short- and ultra-short maturity positions as the Fed's hiking cycle matures.
The source of this article, Why Cautious Investors Should Consider Treasury Bonds, was originally published on August 15, 2023. 
How can E*TRADE from Morgan Stanley help?
What to read next...
The economy's resilience is keeping investors bullish on US stocks. It may be time to prepare for a less favorable scenario.
---
Investors may turn to money market mutual funds to generate potential earnings on cash needed in a short time frame. Ultra-short bond funds are another investing vehicle that may offer modestly higher yields—but also higher risk. Learn the difference between the two products.
---