Signs of progress, elements of uncertainty
Mike Loewengart, Head of Portfolio Construction for Morgan Stanley Portfolio Solutions
E*TRADE from Morgan Stanley

05/03/23
The Federal Reserve announced it would raise interest rates by 0.25%—its 10th hike since March 2022—bringing the Fed funds rate to a target range of 5%–5.25%. The news came just a few days after US stocks wrapped up a choppy April amid a mixed start to earnings season and signs of cooling inflation—as well as a slowing economy.
While last month's inflation data was welcome news for investors hoping for an eventual end to Fed rate hikes, some soft economic data—especially the 1.1% Q1 GDP reading—showed the cost of the Fed's inflation fight, and highlighted a few hurdles the markets face in the months ahead.
While the market faces challenges, it's important to remember that it always faces challenges—investors need to look past the noise.
First, the regional bank crisis may be contained, for now, but we're not necessarily out of the woods (a viewpoint echoed by Morgan Stanley in "Credit Crunch in the U.S. Equity Markets"). Among other factors, weakness in the commercial real estate industry could put further stress on regional banks holding loans in the space.
Second, although some Big Tech companies surprised to the upside toward the end of April, earnings season so far has been a mixed bag, and results suggest there will be more pressure on corporate profit margins.
Finally, investors have a possible debt-ceiling showdown with which to contend. Sometime this month, Congress will need to authorize the government to borrow more money to pay its bills or risk defaulting on its debt. While that worst-case scenario is unlikely, it adds another element of uncertainty to an already unstable environment.
US equities
April was a mostly positive month for US stocks. The large-cap Dow Jones Industrial Average and S&P 500 posted modest gains, the tech-heavy Nasdaq Composite was flat, and the small-cap Russell 2000 lost ground:
Sectors
Eight of the 11 S&P 500 sectors were positive in April, led by communications services, consumer staples, and energy. Industrials and consumer discretionary were the weakest performers:
International equities
International markets were mixed in April. Developed markets outperformed the S&P 500 (Europe was strong), while emerging markets (notably Asia) weakened in the latter half of the month and ended it in the red:
Fixed income
Bond yields seesawed throughout April, falling to multi-month lows early in the month but ending it little changed. Some shorter-term yields (3-month to 1-year) rose, while longer-term yields were mostly flat to slightly lower. The benchmark 10-year T-note yield ended April at 3.45%, down from 3.49% at the end of March:
Looking ahead
Emphasis on quality investments and discipline can help investors weather market uncertainty:
Focus on market "haves." Given the challenges the market faces, the stock market may become increasingly divided between the haves and have-nots. Companies that have been able to maintain their margins in the current environment will likely be rewarded, and those that haven't may get punished.
Keep an eye on risk. With the potential for increased volatility on the horizon, approach riskier segments of the markets—say, high-yield bonds on the fixed income side, or small caps on the equity side—with caution.
Get ready for debt-ceiling drama. The fact that Congress has raised the debt ceiling 78 times since 19601 doesn't mean a prolonged stalemate won't rattle the market, as it did during the debt-ceiling standoff in 2011. As was the case then, though, the resulting setback could turn out to be a longer-term buying opportunity.
While the market certainly faces challenges, it's important to remember that it always faces challenges—"noise" is part of investing, and the job of an investor is to take it for what it is. In challenging times, we tend to forget the market has survived similar trials in the past. As always, stay disciplined, diversified, and focused on the long term.
Thanks for reading, and we'll talk to you again next month.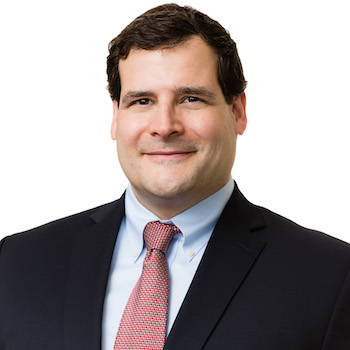 Mike Loewengart
Head of Portfolio Construction for Morgan Stanley Portfolio Solutions
Mike Loewengart is Head of Portfolio Construction for Morgan Stanley Portfolio Solutions and a Managing Director in the Morgan Stanley Wealth Management Global Investment Office. Mike is responsible for the asset allocation and investment vehicle selections used in E*TRADE from Morgan Stanley's advisory platforms. Prior to joining E*TRADE in 2007, Mike was the Director of Investment Management for a large multinational asset management company, where he oversaw corporate pension plan assets. Early in his career, Mike was a research analyst focusing on investment manager due diligence for the consulting divisions of several high-profile investment firms. Mike holds series 7, 24, and 66 designations, as well as the Chartered Alternative Investment Analyst (CAIA) designation. He is a graduate of Middlebury College with a degree in economics.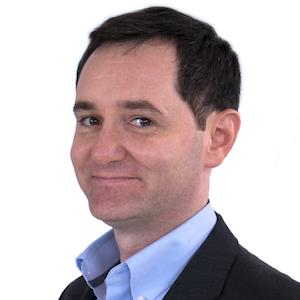 Andrew Cohen, CFA
Executive Director, Morgan Stanley WM Global Investment Office
Andrew Cohen is an Executive Director in the Morgan Stanley Wealth Management Global Investment Office. Prior to joining E*TRADE in 2014, he was the Director of Investments and Operations for a large Registered Investment Advisor, where his responsibilities included investment manager research, asset allocation, and portfolio construction. Previously, he was a Senior Research Analyst and Team Leader for Morgan Stanley. He is a CFA® charterholder and a member of the CFA Institute and CFA Society New York. He is a graduate of Virginia Tech with a Bachelor of Science (B.S.) in finance.
---
1 U.S. Department of the Treasury (treasury.gov). Debt Limit.
What to read next...
04/03/23
Find out which way the market wind may blow after bulls win a stormy March.
---
03/22/23
Fed hikes rates by 0.25% in second increase of 2023.
---
03/01/23
Find out what February's winter chill could signal for this year's evolving market picture.
---