Market gets a reality check
Mike Loewengart, Head of E*TRADE Advisory Portfolio Construction, Morgan Stanley Global Investment Office
E*TRADE from Morgan Stanley
03/01/23
If January appeared to erase many of 2022's bear-market themes, February suggested those pressures had hibernated rather than disappeared: Stocks gave back more than half of their fast start to the year, bond prices retreated as yields climbed, and the Federal Reserve reminded everyone that it's not about to back off from raising interest rates.
If a recession does occur, it will likely be reflected in the stock market before it's officially identified.
Inflation—and the Fed's response to it—remained at the center of the market conversation last month. All the major barometers came in higher than expected, and the minutes from the Fed's most recent policy meeting showed the central bank believed additional rate increases (beyond the expected hike later this month) would be necessary to tame prices.1
Not surprisingly, these developments re-energized the recession debate—an unnecessary distraction for investors. Markets are forward looking: If the economy is in for a "hard landing," it will likely be reflected in the stock market before a recession is officially identified. And if you have a long time horizon, periods of market volatility have proven to be opportune times to add to positions.
US equities
Despite hitting its highest levels since last August early last month, the US stock market retreated for most of February. The S&P 500 fell 2.4%, while the tech-heavy Nasdaq Composite and the small-cap Russell 2000 both lost less ground:
Sectors
Tech was the only S&P 500 sector with a positive return last month, while energy took the biggest step back:
International equities
International markets lagged the US in February, with emerging markets (Asian and Latin American stocks were notably weak) underperforming developed markets:
Fixed income
Interest rates climbed in February, with intermediate- and longer-term yields rising more than short-term rates. (Morgan Stanley & Co. recently discussed the potential ripple effects of high short-term rates, especially their possible implications for the stock market.2) The benchmark 10-year T-note yield ended the month at 3.92%, up from 3.53% a month earlier:
Looking ahead
A month ago we warned investors against thinking January's rally meant the market's struggles were behind it. Here are a few thoughts in the wake of February's reality check:
Keep fixed income in the mix. The upside of rising interest rates is "real yield." The six-month Treasury bill, for example, has gone from yielding 0.06% in November 2021 to 5.1% at the end of February—the highest it's been since July 2007. Such returns provide ballast to a portfolio.
Don't give up on global. International equities may have underperformed the US in February, but they outperformed a month earlier. Because they're unlikely to move in lockstep with domestic equities, they remain a valuable portfolio diversifier.
Choose quality over momentum. Just as last month's economic data suggested inflation hadn't suddenly disappeared, the stock market's retreat showed volatility wasn't dead. Avoid chasing what could be fleeting momentum and concentrate on "quality" stocks—those with proven cash flow, and/or a consistent record of raising dividends.

Getting out of our inflation predicament was never going to be easy or quick. The good news about February was that a market that goes down as well as up is normal, as is a Fed that raises rates in response to high inflation. History shows the market has overcome similar challenges. Benefiting from an eventual recovery requires patience and discipline—a commitment to value, diversification, and long-term investment goals.
Thanks for reading, and we'll talk to you again next month.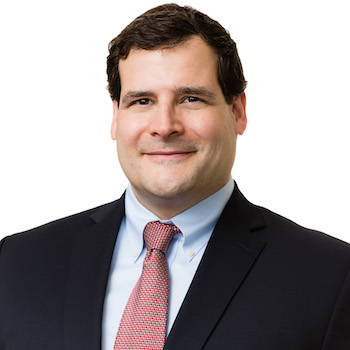 Mike Loewengart
Head of Portfolio Construction for Morgan Stanley Portfolio Solutions
Mike Loewengart is Head of Portfolio Construction for Morgan Stanley Portfolio Solutions and a Managing Director in the Morgan Stanley Wealth Management Global Investment Office. Mike is responsible for the asset allocation and investment vehicle selections used in E*TRADE from Morgan Stanley's advisory platforms. Prior to joining E*TRADE in 2007, Mike was the Director of Investment Management for a large multinational asset management company, where he oversaw corporate pension plan assets. Early in his career, Mike was a research analyst focusing on investment manager due diligence for the consulting divisions of several high-profile investment firms. Mike holds series 7, 24, and 66 designations, as well as the Chartered Alternative Investment Analyst (CAIA) designation. He is a graduate of Middlebury College with a degree in economics.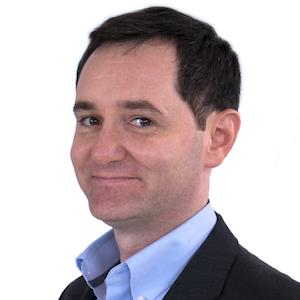 Andrew Cohen, CFA
Executive Director, Morgan Stanley WM Global Investment Office
Andrew Cohen is an Executive Director in the Morgan Stanley Wealth Management Global Investment Office. Prior to joining E*TRADE in 2014, he was the Director of Investments and Operations for a large Registered Investment Advisor, where his responsibilities included investment manager research, asset allocation, and portfolio construction. Previously, he was a Senior Research Analyst and Team Leader for Morgan Stanley. He is a CFA® charterholder and a member of the CFA Institute and CFA Society New York. He is a graduate of Virginia Tech with a Bachelor of Science (B.S.) in finance.
What to read next...
02/01/23
Find out what was behind the market's January pivot—and what investors should watch for now.
---