Rising tech tide supports market
Mike Loewengart, Head of Portfolio Construction for Morgan Stanley Portfolio Solutions
E*TRADE from Morgan Stanley

06/01/23
While investors nervously monitored the debt-ceiling showdown in May, tech continued to separate itself from the rest of the market—especially toward the end of the month, when earnings beats and bullish forward guidance from AI-focused companies such as Nvidia and Marvell Technology underscored the recent momentum in the space.
Tech sector strength may have caught many investors off guard last month—as did US economic resilience.
While the rising tech tide helped lift many boats last month, it also highlighted a potential vulnerability: A "narrow market" driven by a handful of stocks with highly elevated valuations is susceptible to volatility, if and when the momentum bubble bursts.
If last month's tech surge surprised many market participants, so did the US economy's resilience. First-quarter GDP was revised higher, the labor market remained tight, and consumers continued to spend. The catch is that inflation appeared to be even stickier than previously thought—it may have peaked, but it also may be more ingrained in the economy than many people had hoped.
As they have for more than a year, all roads appear to lead back to interest rates. In May, consensus expectations shifted from "the Fed is done hiking rates" to "the Fed may need to hike a couple more times." So, while the market may continue to expect an economic soft landing, it may be difficult to break the back of inflation without higher rates and some pain in the labor market.
US equities
What was shaping up to be a negative May for US stocks was transformed by the accelerated tech rally toward the end of the month. Returns were still mixed, though. The tech-heavy Nasdaq Composite led the market by a wide margin, while the S&P 500 gained a marginal 0.4% for the month. The Dow Jones Industrial Average was the weakest performer, while the Russell 2000 small cap index ended the month slightly lower:
Sectors
Only three S&P 500 sectors were positive in May, but the two strongest—tech and communication services—both posted outsized gains. Energy was the weakest sector, as oil prices spent most of May toward the lower end of their multi-month trading range:
International equities
International stocks mostly underperformed the US in May, but there was a big difference between developed and emerging markets. The MSCI EAFE Index of developed markets fell more than 4% (Europe pulled back after a strong April), while the MSCI EM Index of emerging markets declined only 1.7%:
Fixed income
Bond prices declined last month as yields, which move in the opposite direction of prices, hit their highest levels in more than two months. The 3-month Treasury yield jumped above 5%, while the benchmark 10-year Treasury yield closed May at 3.64%, up from 3.45% at the end of April:
Looking ahead
With the debt ceiling off the table, here are some themes to focus on as we head toward mid-year:
Rates poised to rise. Morgan Stanley & Co. analysts noted the recent shift in expectations for interest rates: With core inflation still high and US unemployment at its lowest levels since 1968, hopes the Fed was done hiking rates this year have waned,1 even if there's no increase this month.

Risks of narrow market leadership. The tech sector's eye-popping returns may be enticing but, as noted, narrow markets potentially translate into continued market volatility. Excessively priced pockets of the market are always vulnerable to correction, which can weigh on the broad market.

Stormy weather calls for a diversified, balanced portfolio. A high-rate environment with attractive fixed-income yields continues to argue in favor of maintaining a broad, balanced portfolio of quality stocks and bonds.
There were more than a couple of surprising market development last month—there usually are. Because such shifts are unpredictable, investors are wise to concentrate on stability over short-term momentum. As always, stay disciplined, diversified, and focused on the long term.
Thanks for reading, and we'll talk to you again next month.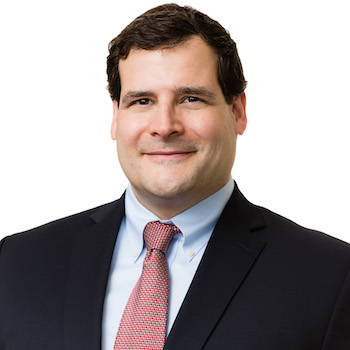 Mike Loewengart
Head of Portfolio Construction for Morgan Stanley Portfolio Solutions
Mike Loewengart is Head of Portfolio Construction for Morgan Stanley Portfolio Solutions and a Managing Director in the Morgan Stanley Wealth Management Global Investment Office. Mike is responsible for the asset allocation and investment vehicle selections used in E*TRADE's advisory platforms. Prior to joining E*TRADE in 2007, Mike was the Director of Investment Management for a large multinational asset management company, where he oversaw corporate pension plan assets. Early in his career, Mike was a research analyst focusing on investment manager due diligence for the consulting divisions of several high-profile investment firms. Mike holds series 7, 24, and 66 designations, as well as the Chartered Alternative Investment Analyst (CAIA) designation. He is a graduate of Middlebury College with a degree in economics.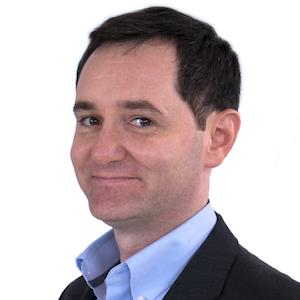 Andrew Cohen, CFA
Executive Director, Morgan Stanley WM Global Investment Office
Andrew Cohen is an Executive Director in the Morgan Stanley Wealth Management Global Investment Office and an investment strategist for ETCM LLC. Prior to joining E*TRADE, he was the Director of Investments and Operations for a large Registered Investment Advisor, where his responsibilities included investment manager research, asset allocation, and portfolio construction. Previously, he was a Senior Research Analyst and Team Leader for a leading wealth management platform. He is a Chartered Financial Analyst (CFA®) charterholder and a member of the CFA Institute and CFA Society New York. He is a graduate of Virginia Tech with a Bachelor of Science (B.S.) in finance.
What to read next...
05/03/23
What should investors focus on now that spring has sprung?
---
04/03/23
Find out which way the market wind may blow after bulls win a stormy March.
---
03/22/23
Fed hikes rates by 0.25% in second increase of 2023.
---