Market carries rally into second half
Mike Loewengart, Head of Portfolio Construction for Morgan Stanley Portfolio Solutions
E*TRADE from Morgan Stanley

08/01/23
The stock market may not have kept up the red-hot pace it logged in June, but it still kicked off the second half of the year with solid gains. And it did it as the Federal Reserve hiked interest rates for the 11th time since last March, and earnings season got off to a not great, but not bad start.
It also did it without the tech sector doing most of the heavy lifting, as had been the case for much of this year.
The fed funds rate may be at a 22-year high, but its current level simply represents a return to historical norms after years of being exceptionally low.
To no one's surprise, inflation and interest rates remained at the center of the market discussion last month. Despite continued evidence of cooling inflation, last week the Fed raised the fed funds rate to 5%–5.25%, its highest level in more than two decades. The Fed also signaled it will remain hawkish until inflation is much closer to its 2% target level.
But the economy has remained resilient throughout this tightening phase—bending but not breaking—while the stock market has, so far, outpaced all but the most bullish forecasts. Before looking at some of the challenges investors may still face—all rallies have their setbacks, after all—here's a look at where the markets stood at the end of July.
US equities
Stocks stumbled early last month, but rebounded to notch their fifth up month in a row. The Russell 2000 small cap index gained 6.1% to lead the US market for a second-straight month, while the tech-heavy Nasdaq Composite rallied 4.1%. The S&P 500 gained 3.2%:
Sectors
Energy and communication services were the strongest S&P 500 sectors last month. Energy stocks benefited from the second-biggest upswing in crude oil prices since the first half of 2022, while the communications services sector got a boost from some of the big tech names that rallied after beating earnings estimates:
International equities
While developed international markets performed on par with the S&P 500 in July, emerging markets were much stronger, with notable strength in China and Latin America, as well as emerging Europe and the Middle East. The MSCI EAFE Index of developed markets gained 3.2%, while the MSCI EM Index of emerging markets gained 6.2%:
Fixed income
Bond prices declined in July as yields mostly edged higher. Short-term and long-term yields rose the most, while intermediate yields were little changed. The benchmark 10-year Treasury yield ended July at 3.95%, up from 3.81% at the end of June:
Looking ahead
Here are a few themes that may come into focus in the coming weeks:
Look past rate hikes (and cuts). Regardless of whether the July rate hike was the Fed's last, the key takeaways are that interest rates are likely to remain elevated for quite some time, and that these levels won't necessarily prevent the economy from growing or the stock market from performing. The low interest rates investors got used to in recent years were the exception, not the rule—the fed funds rate is now just a little above its 69-year average. Since 2001, the average fed funds rate has been roughly 1.5%. From 1954–2000, it was around 6.1%.1

A wider rally. There's been some evidence the market rally may be expanding beyond its tech nucleus. The more other sectors start to catch up, the more durable the market will be. In addition to small-cap strength in July, value names performed well. Morgan Stanley analysts recently highlighted the "low expectations" surrounding many value stocks, and the potential opportunities in sectors like energy (which outperformed last month) and materials.2 

Watch China, commercial real estate. No one knows where the next market challenge will come from, but waning growth in China and weakness in the commercial real estate market are worth monitoring. As is the case with the US, China's economy is so large that any slowdown will likely weigh on economies and markets across the globe. Meanwhile, the stresses in the commercial real estate sector that came to light during the regional banking crisis could still impact banks and the wider economy.
If there's one thing this year has shown, it's that the market and the economy have been resilient in the face of aggressive rate hikes. Challenges remain—including inflation that, while cooling, is still above target levels—and there will be setbacks. But that doesn't mean the market won't be able to successfully navigate them. As always, stay disciplined, diversified, and focused on the long term.
Thanks for reading, and we'll talk to you again next month.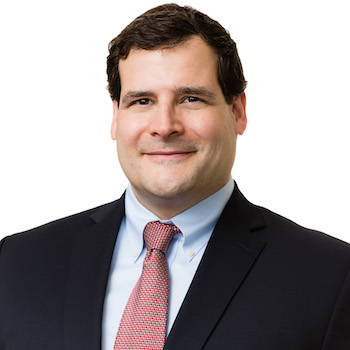 Mike Loewengart
Head of Portfolio Construction for Morgan Stanley Portfolio Solutions
Mike Loewengart is Head of Portfolio Construction for Morgan Stanley Portfolio Solutions and a Managing Director in the Morgan Stanley Wealth Management Global Investment Office. Mike is responsible for the asset allocation and investment vehicle selections used in E*TRADE's advisory platforms. Prior to joining E*TRADE in 2007, Mike was the Director of Investment Management for a large multinational asset management company, where he oversaw corporate pension plan assets. Early in his career, Mike was a research analyst focusing on investment manager due diligence for the consulting divisions of several high-profile investment firms. Mike holds series 7, 24, and 66 designations, as well as the Chartered Alternative Investment Analyst (CAIA) designation. He is a graduate of Middlebury College with a degree in economics.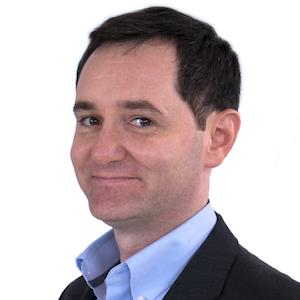 Andrew Cohen, CFA
Executive Director, Morgan Stanley WM Global Investment Office
Andrew Cohen is an Executive Director in the Morgan Stanley Wealth Management Global Investment Office and an investment strategist for ETCM LLC. Prior to joining E*TRADE, he was the Director of Investments and Operations for a large Registered Investment Advisor, where his responsibilities included investment manager research, asset allocation, and portfolio construction. Previously, he was a Senior Research Analyst and Team Leader for a leading wealth management platform. He is a Chartered Financial Analyst (CFA®) charterholder and a member of the CFA Institute and CFA Society New York. He is a graduate of Virginia Tech with a Bachelor of Science (B.S.) in finance.
What to read next...
07/26/23
The Fed follows through on its pledge to raise interest rates.
---
07/03/23
Find out how simple adjustments can help make your portfolio more robust, rain or shine.
---
06/01/23
Will arising tech tide continue to lift the market?
---