Market rides out bank storm
Mike Loewengart, Head of E*TRADE Advisory Portfolio Construction, Morgan Stanley Global Investment Office
E*TRADE from Morgan Stanley

04/03/23
After an eye-opening January rally and a back-to-earth February pullback, the stock market took investors on a bumpy—but ultimately, bullish—ride in March amid volatility in the bank sector and the Federal Reserve's ninth rate hike of the past year.
There's a direct connection between interest rates and last month's bank turmoil. Many banks loaded up on low-yielding long-term Treasuries before the Fed's tightening cycle began a year ago. As the Fed raised rates aggressively, the value of those lower-yielding Treasuries dropped as more high-yielding Treasuries became available. That left many banks holding assets that were worth far less than what they paid for them—a problem both in terms of satisfying regulations for how much cash they needed to have on hand, and in terms of being able to pay depositors in the event many of them wanted to withdraw their money at the same time—as was the case with Silicon Valley Bank.
Last month's bank volatility was a side effect of the Fed's tightening campaign.
In short, the banking turmoil was a side effect of the Fed's aggressive rate-hike campaign. But as many analysts and the Fed itself has pointed out, it was also a foreseeable problem—one that individual banks could minimize with proper management. Many did.
While the story isn't necessarily over—many banks have the same issue, if not to the same degree as those that closed last month—so far, the markets appear to have taken it in stride.
US equities
March was a mostly bullish month for the US market. Tech strength helped propel the Nasdaq Composite to a 6.8% gain (and its best quarter since 2020), while the small-cap Russell 2000 was weighed down by its exposure to economically sensitive stocks, and especially smaller bank stocks. The S&P 500 ended the month up 3.7%:
Sectors
Not surprisingly, the financial sector suffered the biggest loss last month, although real estate also dropped sharply. Tech and communication services anchored the market's upside:
International equities
International markets slightly underperformed the S&P 500 in March, with emerging markets (Asia was relatively strong) outgaining developed markets:
Fixed income
Bond yields move in the opposite direction of prices, and bond prices jumped last month as the bank story unfolded and investors sought "safe havens" (gold prices also climbed). The result: Yields dropped from February, with the biggest declines in the 1- to 5-year maturities. The benchmark 10-year T-note yield ended March at 3.49%, down from 3.92% at the end of February:
Looking ahead
Here are a few thoughts to keep in mind as we head into the new quarter:
Bank stress implications. While last month's bank turmoil doesn't appear to be systemic in nature, it remains to be seen whether it has played out entirely. Even if the worst is over for bank stocks (a big if), Morgan Stanley & Co. analysts point out the stock market isn't pricing in the potentially negative impact on credit availability—and thus, corporate profits.1
Fed's language pivot not a rate pivot. The Fed softened its language about future rate increases in its March 22 statement, but inflation—while showing some signs of moderating—is still high. The Fed isn't going to pivot to rate cuts until there is clear, tangible evidence that it's under control. We're not there yet. At the end of March, the market-based odds of another 0.25% rate hike in May stood at 48.4%, with 51.6% odds of no change in rates.2
"Lower" yields are still relatively high. This has been a constant theme over the past several months: Fixed income investments are offering attractive returns that can provide real value to stock portfolios. Last month's yield dip didn't change that.
The type of volatility we saw in March is simply part of investing. The goal is to avoid getting caught up in the emotions of the moment. As last month illustrated, markets may be "efficient" in a broad sense, but they can overshoot, both up and down. In other words, anticipate more volatility, but don't let it distract you from your investment plan. Stay disciplined, diversified, and focused on the long term.
Thanks for reading, and we'll talk to you again next month.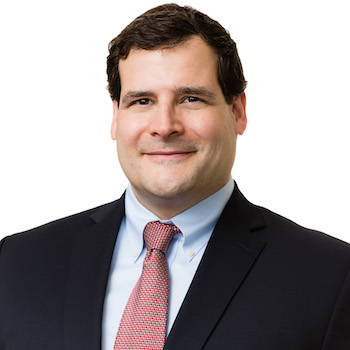 Mike Loewengart
Head of Portfolio Construction for Morgan Stanley Portfolio Solutions
Mike Loewengart is Head of Portfolio Construction for Morgan Stanley Portfolio Solutions and a Managing Director in the Morgan Stanley Wealth Management Global Investment Office. Mike is responsible for the asset allocation and investment vehicle selections used in E*TRADE from Morgan Stanley's advisory platforms. Prior to joining E*TRADE in 2007, Mike was the Director of Investment Management for a large multinational asset management company, where he oversaw corporate pension plan assets. Early in his career, Mike was a research analyst focusing on investment manager due diligence for the consulting divisions of several high-profile investment firms. Mike holds series 7, 24, and 66 designations, as well as the Chartered Alternative Investment Analyst (CAIA) designation. He is a graduate of Middlebury College with a degree in economics.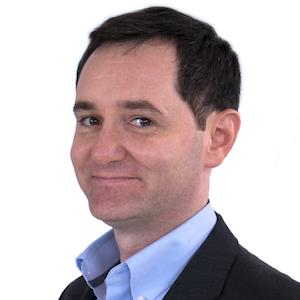 Andrew Cohen, CFA
Executive Director, Morgan Stanley WM Global Investment Office
Andrew Cohen is an Executive Director in the Morgan Stanley Wealth Management Global Investment Office. Prior to joining E*TRADE in 2014, he was the Director of Investments and Operations for a large Registered Investment Advisor, where his responsibilities included investment manager research, asset allocation, and portfolio construction. Previously, he was a Senior Research Analyst and Team Leader for Morgan Stanley. He is a CFA® charterholder and a member of the CFA Institute and CFA Society New York. He is a graduate of Virginia Tech with a Bachelor of Science (B.S.) in finance.
What to read next...
03/22/23
Fed hikes rates by 0.25% in second increase of 2023.
---
03/01/23
Find out what February's winter chill could signal for this year's evolving market picture.
---
02/01/23
Find out what was behind the market's January pivot—and what investors should watch for now.
---