Risks and opportunities of climate change
Insights from Morgan Stanley Wealth Management
08/23/21
Summary: Climate change presents risks, but there are ways for investors to take part in positive change.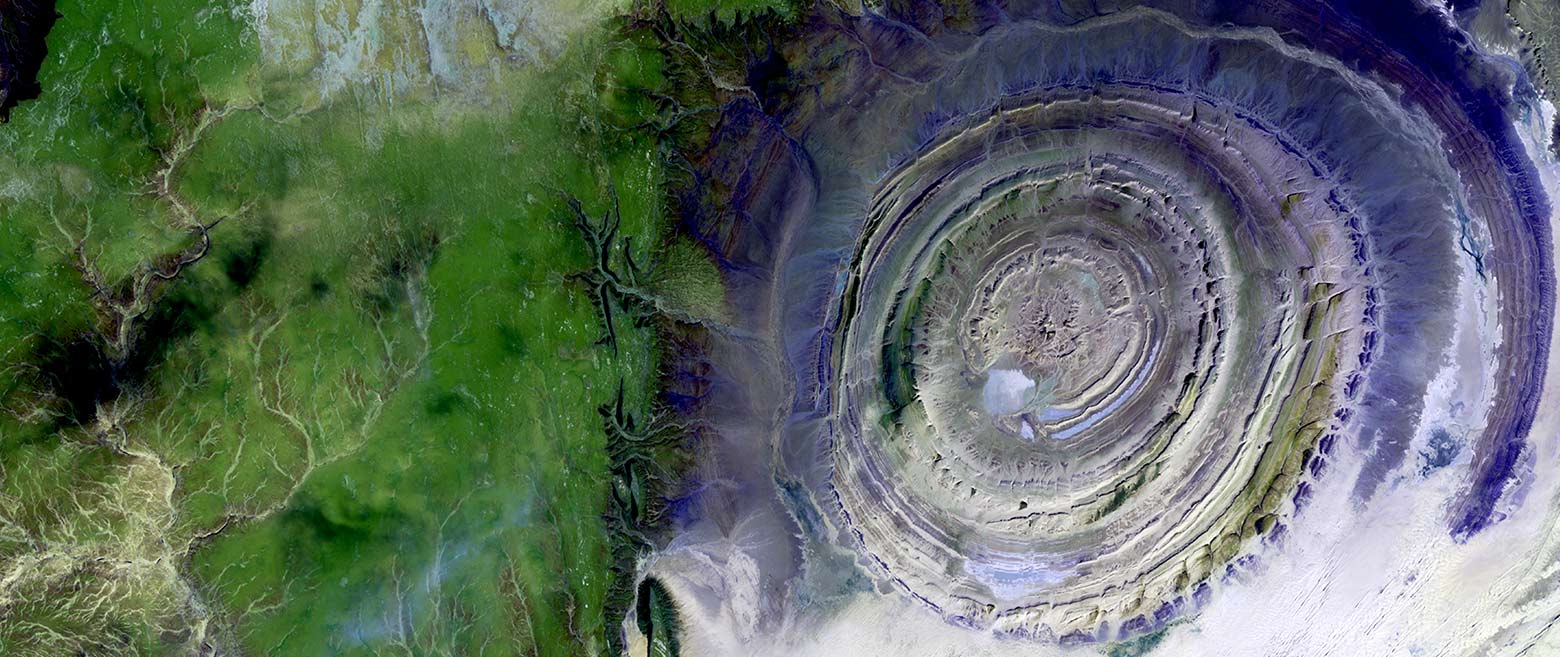 As extreme weather events make global headlines and scientists warn about a shifting climate, more investors are thinking about environmental risks and how they might affect their portfolios. After all, global sea levels have risen nearly eight inches since 1880,1 a process that is rapidly accelerating2 and threatening major global cities like Jakarta, Lagos, and Miami.3 
But it's not necessarily all doom and gloom. Investors have an opportunity to play a role in bringing about change, and that can include managing for factors related to transitioning to a low carbon economy.
Here are four significant business risks associated with climate change and some ideas for how to help mitigate them through investments.
Damage to buildings and operations
Risk: Physical damage to buildings, supplies, and equipment as a result of flooding or other extreme weather events can be costly. These events can also disrupt business by halting manufacturing or making it impossible for employees to get to work.
Opportunity: Companies around the world are preparing for climate change and as a result, they are investing in resilient buildings that can better withstand damage from storms, strong winds, and flooding.
Developing countries may offer investment opportunities in new construction and infrastructure projects that are built to hold up under extreme weather events. In the US, investments can include companies that help refit existing buildings and reinforce energy infrastructure for more resilience.
For investors, the opportunities are twofold: energy conservation within existing infrastructure in developed economies, and integration of resource efficiency in new commercial construction in emerging markets. A recent study of the construction industry found that nearly half of companies expect that green building projects will account for more than 60% of their work by 2021, up from just 27% in 2018.4
Opportunity cost
Risk: Companies that stick with processes and products that are seen as environmentally "dirty" can miss out on new opportunities for growth.
Opportunity: Look for companies that are on the leading edge of creating products that better the environment and also help other companies get out of heavy carbon emitting industries.
As economies around the world transition to lower carbon economies, investors could benefit from reducing their exposure to traditional energy sectors, investing in funds and companies that are positioning themselves for this transition, or focusing on specific themes such as renewable energy, biofuels, and green hydrogen, or innovative technologies such as electric vehicles and carbon capture and storage.  
Consider these facts: Renewable energy sources are now cost-competitive in many markets. The cost of utility-scale solar energy decreased 17% from 2018 to 2019 and has fallen more than 80% since 2010.5 Wind and solar now account for 56% of global electricity generation, but these clean technologies, along with batteries, will comprise 80% of the $15.1 trillion invested in new power capacity over the next 30 years.6
Reputational risk
Risk: Customers may avoid a company that is involved in an environmental or public relations crisis.
Opportunity: Diversify across all sectors, but with an eye toward companies with the best quantitative and qualitative disclosure and management practices.
One approach is to invest across all sectors of the economy—including traditional energy—but only in companies that have industry leading environmental, social, and governance (ESG) practices. That might mean investing in companies with sound corporate climate policies in place, or those that disclose their carbon footprints as well as disclose reduction targets over time. With regard to the environment, a number of companies have made sustainability pledges, such as achieving carbon neutrality by a certain date, relying more on alternative energy, or cutting usage through efficiency.
This also can include companies with better safety records and more diverse boards. By investing in companies from a best-in-class environmental, social, and governance perspective, investors may be able to eliminate the worst offenders and position their portfolios in leading sustainable corporate practices across various industries.
Disruption of food and water supply
Risk: A shortage of drinking water or food can affect companies in parts of the world prone to droughts, heat waves, or pollution.
Opportunity: Explore sustainable and resilient agriculture and water infrastructure. Alternatively, carefully evaluate companies with operations tied to parts of the world where food or water could be scarce and avoid them if the risks are too great.
In the US, heat waves and drought greatly affect agricultural production, including corn, wheat, soy, and cotton. Without adaptation, estimates show that agricultural profits for common crops could fall 30% by 2070, thanks to climate change.7
Seizing these opportunities
For those looking to bring a sustainable approach to their investing strategy, there's more than one way to go about it. In addition to exploring individual companies that may be pushing the pace on the opportunities listed above, investors could also look to sustainable funds or thematic investing. There are plenty of mutual funds and ETFs that reflect ESG and socially responsible investing (SRI) principles, as well as investing themes that highlight specific economic and environmental trends, from innovative vehicles to clean energy and water.
It's not just for the equity side of a portfolio either. Investors can explore bonds of companies with sound environmental policies or "green bonds", whose proceeds have a stated purpose that will seek to promote climate mitigation activities or other environmental sustainability projects. The opportunity in green bonds is vast, with issuance now exceeding $1 trillion.8 
The most important thing, ultimately, may be realizing there is potential for action. Climate change poses a complex, systemic global challenge, but its risks can be mitigated and an investment portfolio, no matter the size, can play a role.
The source of this Morgan Stanley article, Risks and opportunities of climate change, was originally published on April 8, 2021.
https://www.epa.gov/climate-indicators/climate-change-indicators-sea-level
https://oceanservice.noaa.gov/facts/sealevel.html
https://www.newsweek.com/these-five-cities-are-vulnerable-rising-seas-including-miami-new-york-1486575
https://www.worldgbc.org/sites/default/files/World%20Green%20Building%20 Trends%202018%20SMR%20FINAL%2010-11. Pdf  
https://emp.lbl.gov/utility-scale-solar
https://about.bnef.com/blog/emissions-and-coal-have-peaked-as-covid-19-saves-2-5-years-of-emissions-accelerates-energy-transition/
https://www.nature.com/articles/s41467-020-18725-w
https://about.bnef.com/blog/sustainable-debt-joins-the-trillion-dollar-club/
Thematic Investing
Find ETFs that align with your values or with social, economic, and technology trends.
Core Portfolios
With Core Portfolios, we'll build, manage, and rebalance a diversified ETF portfolio for you, including portfolios with socially responsible ETFs.
Need help getting started with bonds?
To get started with bonds, visit our comprehensive Bond Resource Center. Use our Advanced Screener to quickly find the right bonds for you. Or call our Fixed Income Specialists at (866-420-0007) if you need additional help.
Brokerage account
Investing and trading account
Buy and sell stocks, ETFs, mutual funds, options, bonds, and more.