Intuitive technology
We have distinct technology solutions based on your needs: EAS Connect, an open architecture platform, as well as Liberty, a turnkey solution. With two platforms optimized for simplicity and efficiency, we can help you decide which is right for your business.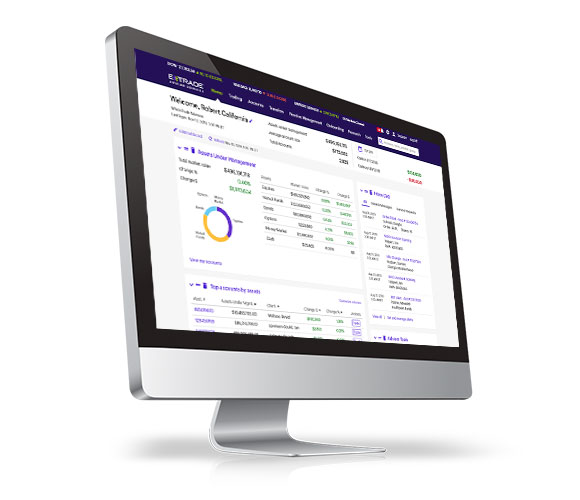 Coming soon: EAS Connect
A next-generation custody platform linking your entire advisor ecosystem.
Currently in development is our all-new multi-custodial EAS Connect platform. It's a flexible and efficient solution that seamlessly connects your systems, tools, clients, and workflows. This powerful platform will include:
End-to-end integration with advisors' systems, vendors and partners (CRM, rebalancing software, portfolio management systems, financial planning, risk tools, and more)
Simplified digital account onboarding
Robust trading capabilities with external platform connectivity
Customizable and role based views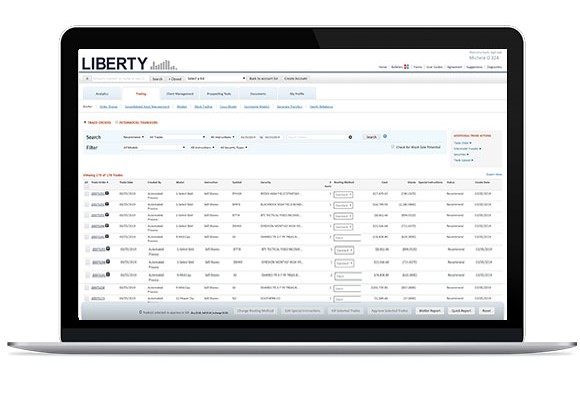 Liberty
An all-in-one fully integrated solution.
Liberty is our model-based trading and rebalancing platform that allows you to spend more time with clients and less time on routine processes and back-office tasks. It delivers what you need as an RIA in one easy-to-use interface. Liberty's comprehensive suite of features includes:
Account and portfolio management
Trading and rebalancing
Rep analytics and performance metrics
Proposal generation and eSignature
Private labeling for your custom branding