Cash Management
E*TRADE and Morgan Stanley Private Bank offers a variety of seamlessly integrated cash management features that let you access, move, and manage the cash sitting in your bank and brokerage account.
Explore available features
Access the cash in your account with ease anytime, anywhere, with a $0 minimum.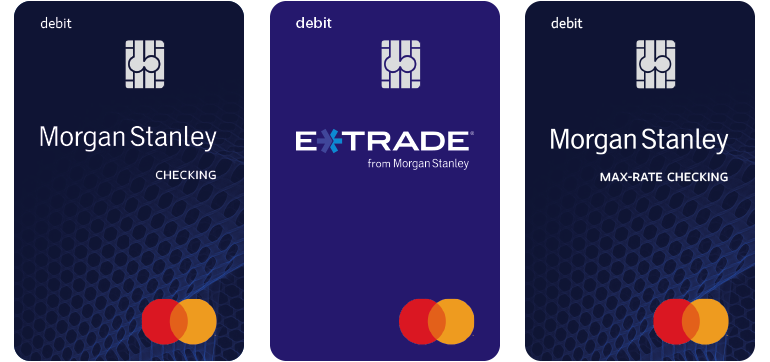 Free debit card1
Get cash and pay for purchases from your account any time of day, no matter where you are.


Get unlimited ATM fee refunds from any machine nationwide2 (for eligible customers)
Make point-of-purchase payments at millions of locations around the world
Add your card to Apple Pay, Samsung Pay, or Google Pay and make payments in store, in app, and online through your Wallet app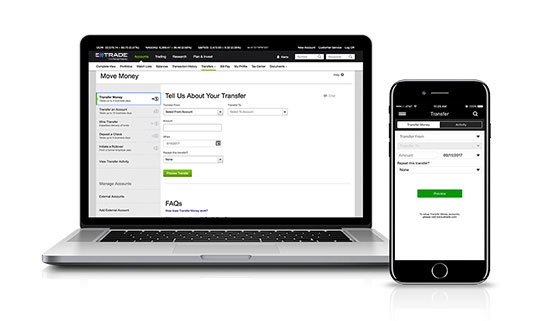 Free cash transfers
We believe that nothing should stand between you and your money.


Your first checkbook is free (for eligible customers)3
Stay in control with 24/7 access to cleared check images
Move money to and from any financial institution with our convenient Transfer Money service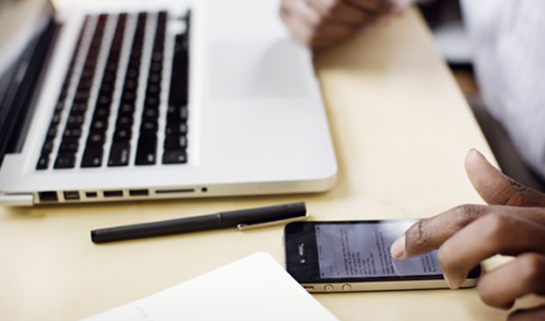 Free online Bill Pay4
Pay anyone, anywhere with our fast and convenient online Bill Pay service.


Save time (and stamps) by receiving and paying your bills online in one convenient place
Eliminate late fees by scheduling recurring payments
Manage payments online or through your mobile device
Do you have cash in your account you are not investing?
Save time with Mobile Check Deposit
Securely deposit checks using the E*TRADE Mobile app on your smartphone or tablet.5