Cryptocurrency
E*TRADE offers ways to gain indirect exposure to popular cryptocurrencies via securities and futures. We expect to offer more investment options as the regulatory environment develops.
Cryptocurrency stocks, ETFs, and coin trusts
To gain exposure without directly owning and storing cryptocurrencies, you could consider securities that track or own assets tied to cryptocurrency or provide services in the industry.
Available in brokerage accounts and IRAs
No crypto wallet and storage required
Investment choices*
Available to trade on all E*TRADE platforms and mobile apps.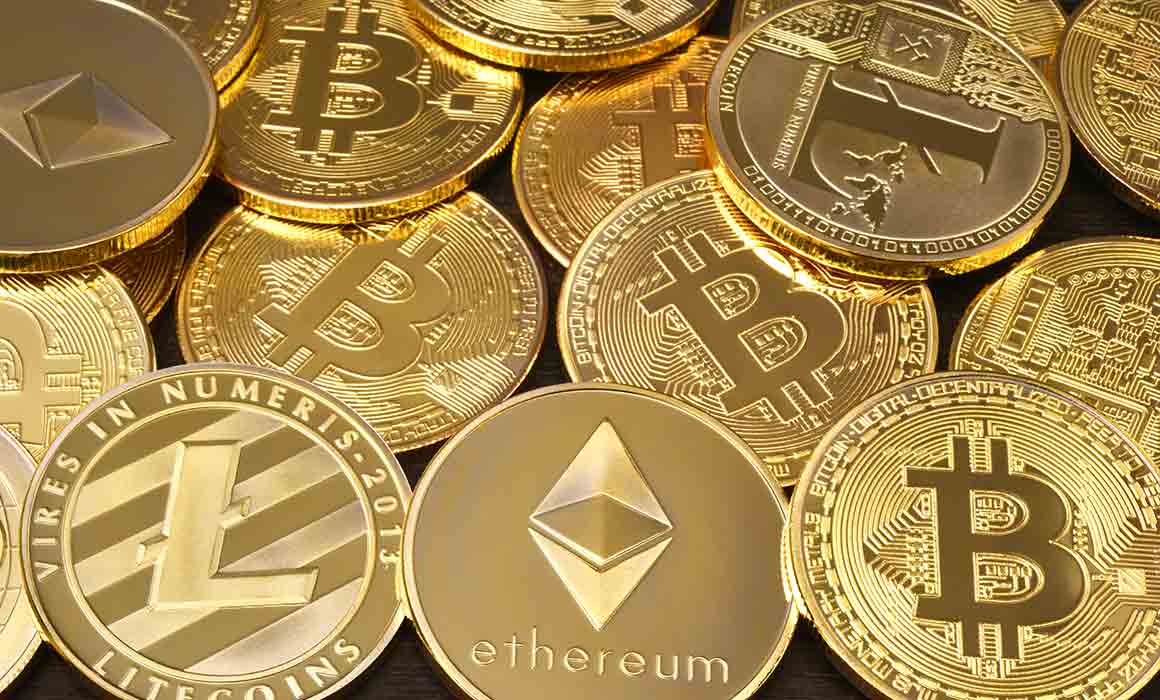 Cryptocurrency related securities offered by E*TRADE
Securities*
Ticker symbols
Grayscale Bitcoin Trust
GBTC
Riot Blockchain, Inc.
RIOT
Overstock.com, Inc.
OSTK
MicroStrategy Incorporated
MSTR
Osprey Bitcoin Trust
OBTC
Marathon Digital Holdings, Inc.
MARA
Paypal Holdings, Inc.
PYPL
Grayscale Ethereum Trust
ETHE
Coinbase Global, Inc.
COIN
Grayscale Horizen Trust
HZEN
Amplify Transformational Data Sharing ETF
BLOK
ProShares Trust - ProShares Bitcoin Strategy ETF
BITO
Grayscale Ethereum Classic Trust
ETCG
Siren Nasdaq NexGen Economy ETF
BLCN
Grayscale Litecoin Trust
LTCN
Exchange Traded Concepts
BITQ
Grayscale Bitcoin Cash Trust
BCHG
VanEck ETF Trust VanEck Bitcoin
XBTF
Block, Inc.
SQ
Simplify U.S. Equity PLUS GBTC ETF
SPBC
Bitwise 10 Crypto Index Fund
BITW
Silvergate Capital Corporation
SI
Global X Blockchain & Bitcoin Strategy ETF
BITS
First Trust Exchange-Traded Fund VI -
First Trust Indxx Innovative Transaction & Process ETF
LEGR
Global X Blockchain ETF
BKCH
Grayscale Zcash Trust
ZCSH
VanEck Vectors ETF Trust -
VanEck Vectors Digital Transformation ETF
DAPP
First Trust Skybridge Crypto Industry and Digital Economy ETF
CRPT
Invesco Exchange-Traded Fund Trust II -
Invesco Alerian Galaxy Crypto Economy ETF
SATO
Valkyrie ETF Trust II - Valkyrie Bitcoin Strategy ETF
BTF
* This is not a complete list of all the cryptocurrency related securities offered by E*TRADE. Provided for informational purposes only and not meant to be a recommendation to buy, sell, or transact in any security. Trading in OTC equity securities carries a high degree of risk and may not be appropriate for all investors.
Only trade during regular stock market hours
ETF and Trust providers may charge management fees
Coin Trusts trade like over the counter stocks
ETF and Coin Trusts may trade at a discount or premium to the underlying cryptocurrency
Note: Other risks may apply.
Crypto Futures
Futures provide leveraged exposure to the underlying cryptocurrency without directly owning it. They can be used by experienced traders to speculate on the price going up or down in the short term, or to hedge long-term cryptocurrency holdings. Micro-Bitcoin contracts, at 1/10 of a Bitcoin, allow traders to fine tune exposure.
Go long or short, nearly 24/62
Taxed at 60/40 capital gains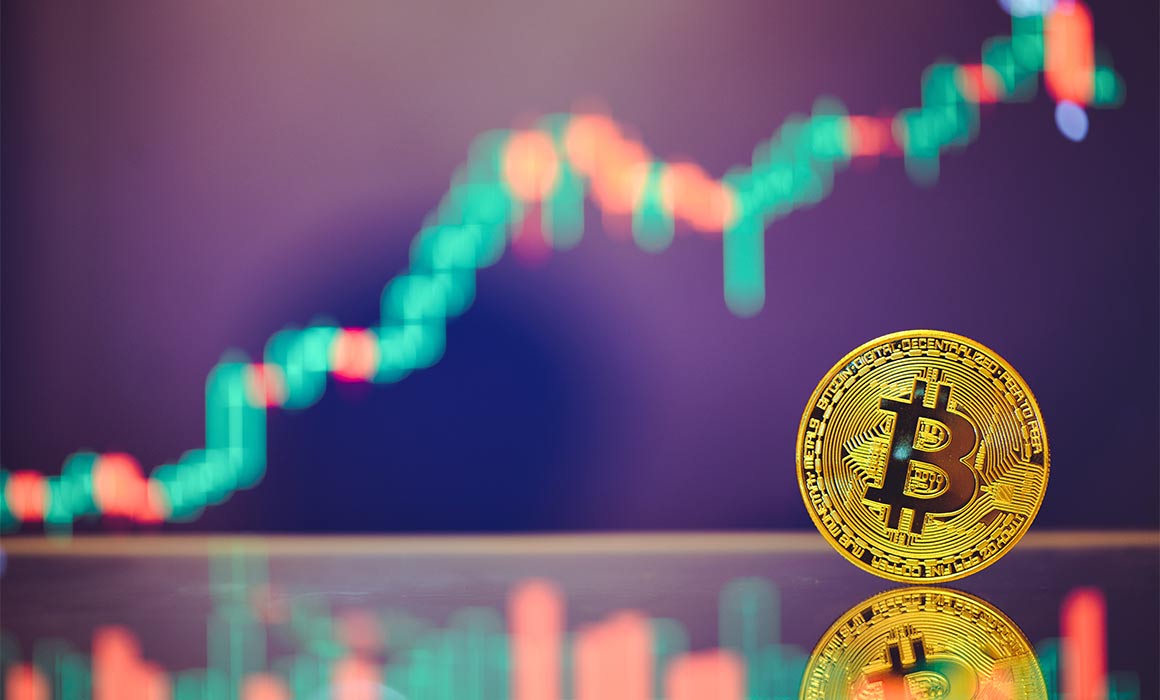 Available Contracts
Futures trading is available on Power E*TRADE and Power E*TRADE app from $1.50 commission per contract, per side.
CME Micro Bitcoin contract, 0.1 Bitcoin (/MBT)
CME Bitcoin contract, 5 Bitcoins (/BTC)
CME Ether contract, 50 Ether (/ETH)
CME Micro Ether contract, 0.1 Ether (/MET)
See futures contract specs for full details.
For more experienced traders and not for long-term buy and hold
Leverage is a double-edged sword and can involve significant risk of loss
Trade nearly 24 hours a day, 6 days a week (not 24/7)
Contracts are cash settled and do not provide delivery of the coins at expiration
Note: Other risks may apply. Futures sweep functionality and global buying power applies to cryptocurrency products.
CRYPTOCURRENCY FUTURES INVOLVE A HIGH LEVEL OF RISK AND MAY NOT BE APPROPRIATE FOR ALL INVESTORS. BEFORE TRADING A CRYPTOCURRENCY FUTURES PRODUCT, YOU SHOULD CAREFULLY CONSIDER YOUR RISK TOLERANCE AND YOUR WILLINGNESS AND FINANCIAL ABILITY TO SUSTAIN LOSSES. PLEASE VISIT NFA AND CFTC FOR ADDITIONAL INFORMATION REGARDING THE RISKS RELATING TO THESE PRODUCTS.
Learn more about cryptocurrency
Our knowledge center has more information to get you up to speed.
Start investing today
Enjoy $0 commissions on online US-listed stock, ETF, mutual fund, and options trades with no account minimums.1