E-commerce
2020 saw an online shopping inflection point that is poised to continue, as logistics companies successfully scaled on-demand delivery. Sales for categories like apparel, footwear, and linens had already been moving online in recent years, but digital sales went through the roof in 2020. Morgan Stanley estimates that e-commerce grew by about 40%, or $240 billion. Rapid growth in e-commerce is expected to continue in 2021, as traditional brick-and-mortar retailers feel persistent profit margin pressure.*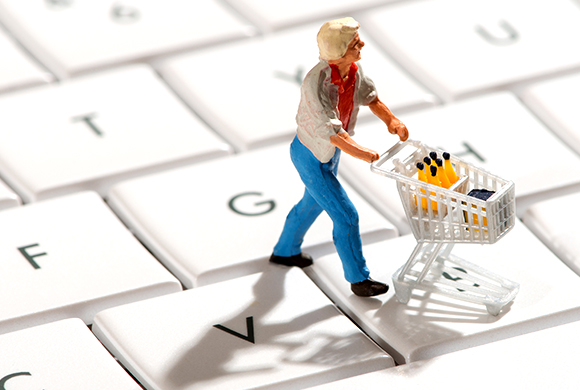 The funds listed below invest in companies that primarily sell their products online.
Overall Morningstar
Rating
Today's %
Change
Expense
Ratio
Data quoted represents past performance. Past performance is not an indication of future results and investment returns and share prices will fluctuate on a daily basis. Your investment may be worth more or less than your original cost when you redeem your shares. Current performance may be lower or higher than the performance data quoted. For most recent quarter end performance and current performance metrics, please click on the fund name.
* Source: Morgan Stanley Research, Did the Pandemic Change E-Commerce Forever?, February 26, 2021.
Get insights from Morgan Stanley
Podcast: Thoughts on the Market
Check out the big changes in food retail
5/25/21
Morgan Stanley analysts deliver some key takeaways on the food retail industry.
New online habits vs. a return to 'normal'
3/23/21
Morgan Stanley analysts discuss why the internet sector is more essential than ever.
Where is consumer spending trending‪?‬‬‬‬‬
1/28/21
Morgan Stanley analysts look at the evolution of US consumer spending trends and the parallel investment themes.
Get up to $3,000 (plus $0 commissions as always)1 Learn how
Take charge of your finances with a new E*TRADE brokerage or retirement account by August 31
and start with a generous cash bonus.