Here's why e-commerce growth can stay stronger for longer
Morgan Stanley Research
07/27/22
Summary: Global e-commerce stocks surged during the early days of Covid-19 but have since slumped. Despite overall slowing economic activity, key trends suggest e-commerce still has room to grow. What it means for economies, industries, and investors.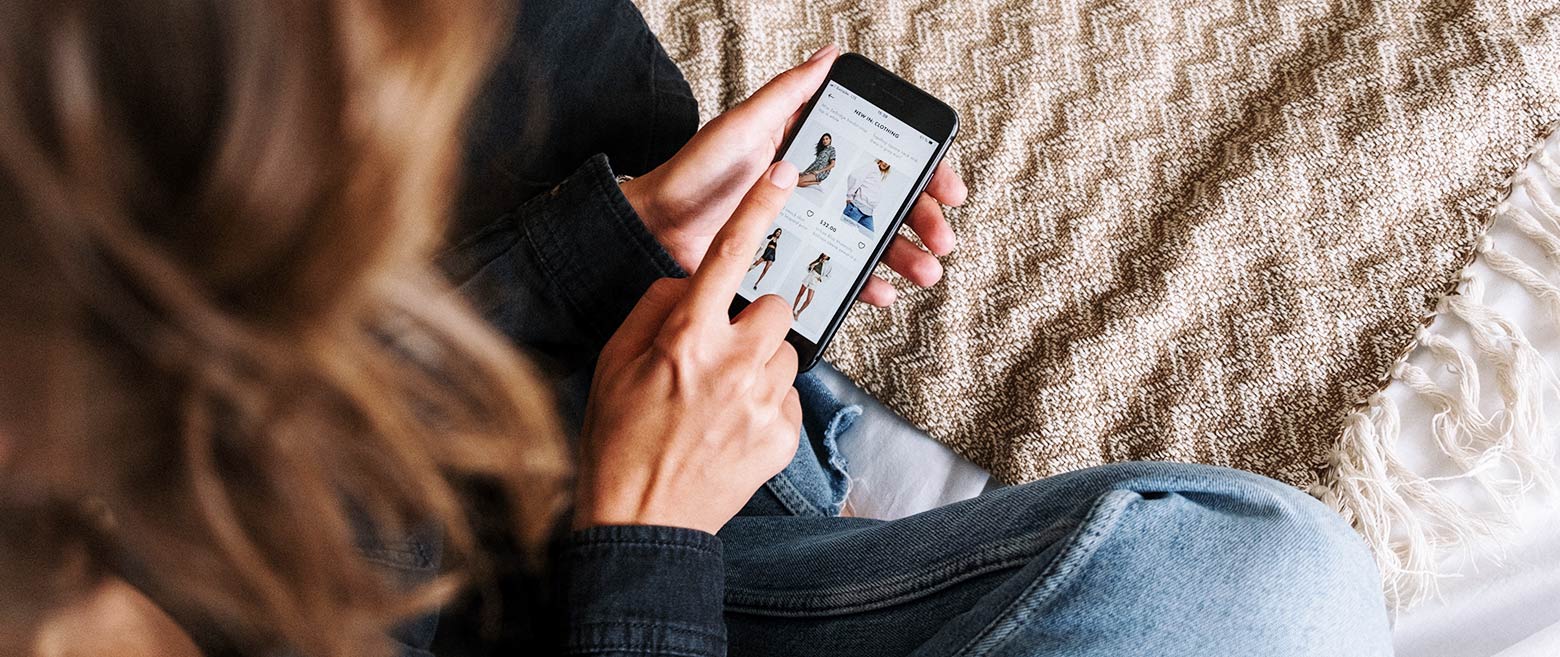 The COVID-19 global e-commerce surge was initially born out of necessity. Online shopping provided a practical alternative as retail locations closed and people stayed in to avoid the virus. In fact, global e-commerce rose from 15% of total retail sales in 2019 to 21% in 2021. It now sits at an estimated 22% of sales.
But as consumers shop in person again, investors may be wondering: Was the Covid-bump a one-and-done deal, or could e-commerce growth continue?
According to Morgan Stanley Research, over the long term, the e-commerce market has plenty of room to grow and could increase from $3.3 trillion today to $5.4 trillion in 2026.
"We believe that the Covid-driven bump will not flatten future e-commerce growth," says Brian Nowak, a Morgan Stanley Research equity analyst covering the US internet industry. He sees e-commerce reaching 27% of retail sales by 2026.
Many factors are driving growth, including logistics, mobile device ownership, and marketplace expansion. Here are potential opportunities to watch.
E-commerce adoption continues
The growth of digital commerce represents a permanent change in how people shop. In fact, Morgan Stanley's industry model, along with other data, suggests that e-commerce will continue to gain traction, even in countries where online shopping is already popular.
In South Korea, thanks to a well-developed payments and logistics infrastructure, online sales already account for 37% of all retail activity. But the growth there isn't done. E-commerce in South Korea could increase to 45% in the next five years, driven by food delivery and same-day options.
Likewise, in the US e-commerce could reach 31% of sales by 2026, up from 23% now, as brick-and-mortar stores close and consumers prioritize convenience.
"While the rise of e-commerce during the first year of Covid-19 in 2020 is easily explained, the fact that growth persisted in 2021 is evidence of a real behavioral shift to shopping online," says Nowak.
E-commerce as a percentage of retail sales continues to grow across regions
Source: Euromonitor, National Data Sources, Morgan Stanley Research estimates
---
New markets and segments to watch
Earlier-stage e-commerce markets and new segments are also poised for significant growth. In parts of Southeast Asia and Latin America, for example, e-commerce could grow 17% and 20%, respectively, over the next five years and compound annually.
Turning to segments, electronics—which leads all the categories of e-commerce activity—is slated to grow from 38% of retail sales to 45% of global retail sales. Digital sales are also growing across newer verticals, including beauty, apparel, and grocery.
"Though there are headwinds in certain countries and verticals, we believe these barriers will continue to come down," says Andrew Ruben, a Morgan Stanley analyst who covers retail and e-commerce in Latin America.
Better technology is a tailwind
Behind the scenes, improvements in everything from digital payments to supply chain and fulfillment capabilities improve the customer experience—further driving changes in consumer behavior.
"One of the top differentiating factors for e-commerce platforms could be supply chain and fulfillment capabilities, which could empower better customer servicing," says Gary Yu, a Morgan Stanley analyst who covers telecom and internet stocks in China, where grocery delivery is growing faster than China e-commerce overall.
Internet use and increased connectivity are also significant drivers, particularly in emerging markets, where populations skew younger and spend more time online than their counterparts in developed markets. Consumers in Colombia and Brazil, for instance, spend more than five hours online each day, on average, creating a significant opportunity for retailers to reach a new market of customers.
The upshot: For investors, the e-commerce boom may offer opportunities for gains across multiple businesses, regions, and verticals—and at a time when recent stock valuations don't necessarily reflect that growth. As always, though, make sure decisions reflect individual goals, timelines, and risk tolerance.
What to read next...
The "gig economy" is quickly evolving into a "multi-earner era" built on platforms that make it easy for individuals to plug into large audiences and earning power. Learn more about this emerging investing theme.
---
The new credit payment is the latest Fintech disruptor. Can established legacy banks adapt to keep up with the increased e-commerce demand and the red-hot tech services?
---