The retirement spending reality
Morgan Stanley Wealth Management
06/07/22
Summary: Planning to meet spending needs in retirement requires thinking beyond sizing up a paycheck. We dig into the "Go-Go", "Slow-Go", and "No-Go" retirement stages, common spending patterns, and income strategies for today's retiree.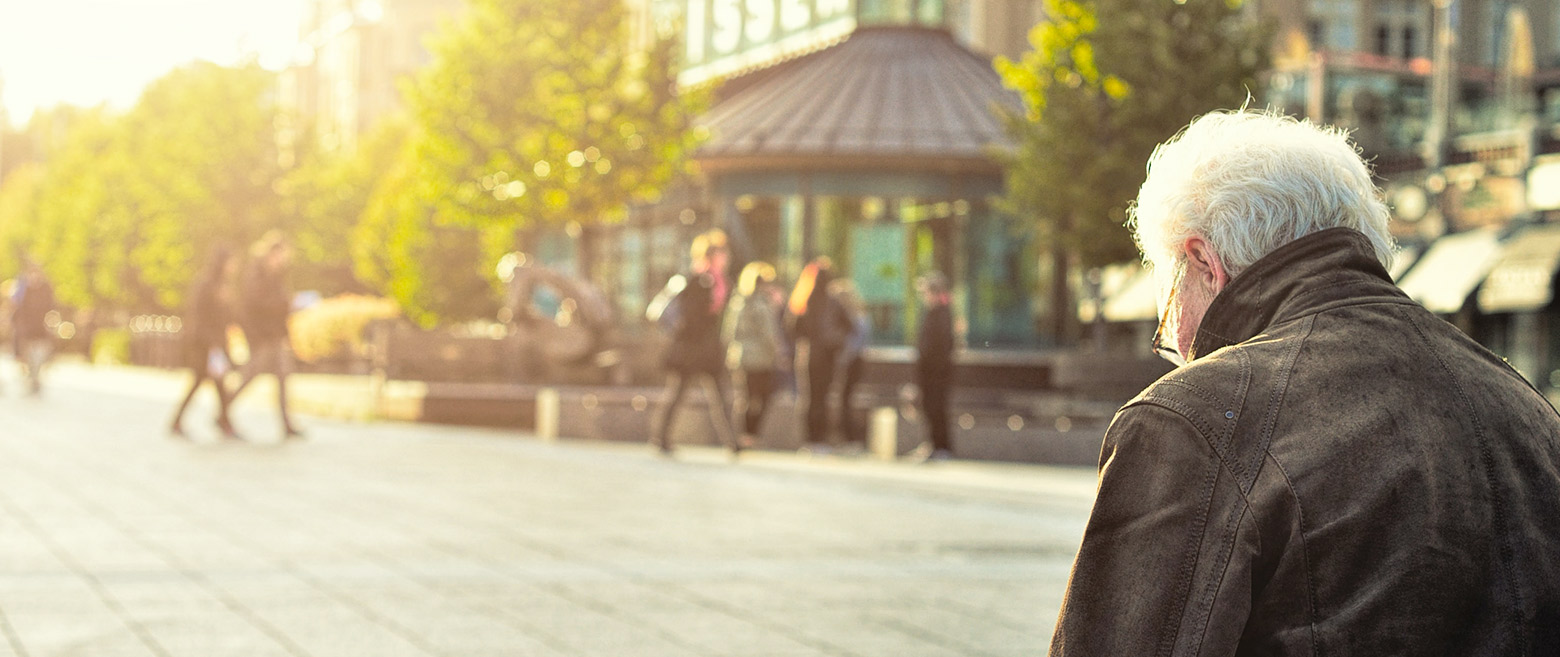 Many investors assume that planning for retirement means replacing a salary, while perhaps accounting for small increases in the cost of living due to inflation.
Yet retirees face more complex needs, which tend to change over three main stages of retirement: the "Go-Go" years of a more active lifestyle in early retirement often feature the highest spending rates, the "Slow-Go" mid-retirement years with a slower routine, which leads to reduced spending, followed finally by the "No-Go" years, when retirees often require more medical care, causing spending growth rates to rise again overall.
To be sure, life in retirement has many individual variations, but this "Retirement Spending Smile" pattern can help most people build a plan that accounts for this common pattern of expenses. Let's explore the retirement reality, evaluate these spending patterns, and dive into three potential strategies to help mitigate the risk of a shortfall.
What retirement looks like today
Most people don't think too hard about how their spending habits change as they leave behind their 9-to-5 work schedules. Expenses that once revolved around children, vacations, or work-related costs—like office attire and commuting—may initially go to much anticipated new experiences, such as traveling. Many also opt to renovate their homes, where they see themselves spending more time. Or, they may move to a place they've always wanted to live.
More retirees these days continue to work in some capacity. They may want to shore up their finances, stay active, or connect to their communities. Or, they may have an ongoing passion for their life's work.
Even with such a range of possibilities, survey data indicates that retirement spending still tends to follow similar trends that correspond to different phases in retirement, namely: Go-Go, Slow-Go, and No-Go.
The Go-Go phase defines the early years when retirees are physically active and taking full advantage of the extra leisure time. They may spend more time traveling, entertaining, fixing up their home, or exploring other hobbies. During this time, spending tends to increase or hold steady.
In the Slow-Go phase, retirees often start cutting back on activities, especially on discretionary expenses, as they check off their bucket lists, choose to spend more time with family, or experience a decline in health.
During the No-Go phase, spending tends to increase again. Although many retirees may spend less money pursuing leisure activities, they often face higher medical bills that can offset the savings.
The retirement spending smile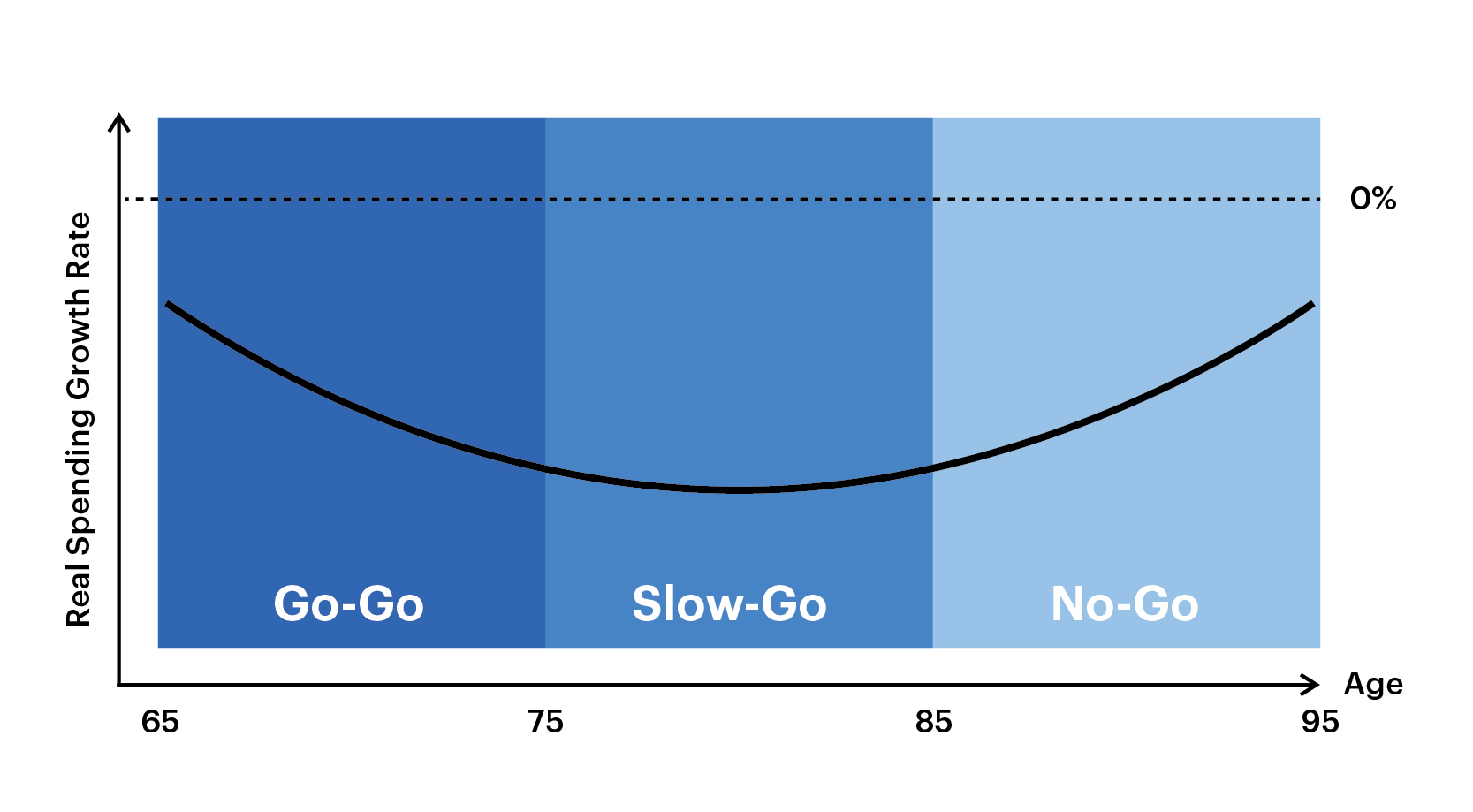 Source: Morgan Stanley Wealth Management
---
Strategies to help with retirement income planning
Investors can take several steps to successfully prepare for retirement expenses, from increasing income to cutting costs. Three common strategies are:
Time-segmented bucketing, in which investors allocate assets into three pools of spending, reflecting the Go-Go, Slow-Go, and No-Go phases of retirement. Each pool is then invested based on investor risk preferences for the time horizon of each phase. For example, investors might consider allocating funds for shorter-term Go-Go expenses in more conservative assets, while investing funds for later years in more aggressive growth assets. This strategy requires an accurate assessment of spending needs in each phase, especially if investors anticipate spending more in early retirement.
Working in early retirement, through part-time consulting and contract work, which can help retirees bolster their savings. This increasingly popular option often helps people cover expenses and reduce the need to sell investments to during market declines.
Belt-tightening via cutbacks on nonessential expenses, to alleviate pressure if investment portfolios are underperforming or income is tight. Later, when their portfolio rebounds, retirees can increase the amount of drawdowns they take. With this approach, retirees need to consider the flexibility of their expenses, like travel and leisure vs. essentials such as food and housing.
The bottom line
Investors who have a good sense of the lifestyle they want in retirement can more easily plan for future spending needs. Consider today's retirement reality as a roadmap when budgeting and investing for the next phase of life.
How can E*TRADE from Morgan Stanley help?