Megatrends: Opportunities on the front lines of cybersecurity
Morgan Stanley Wealth Management
08/29/22
Summary: The cybersecurity sector is rapidly growing and developing new ways to guard against sophisticated attacks. How can investors participate in this long-term opportunity?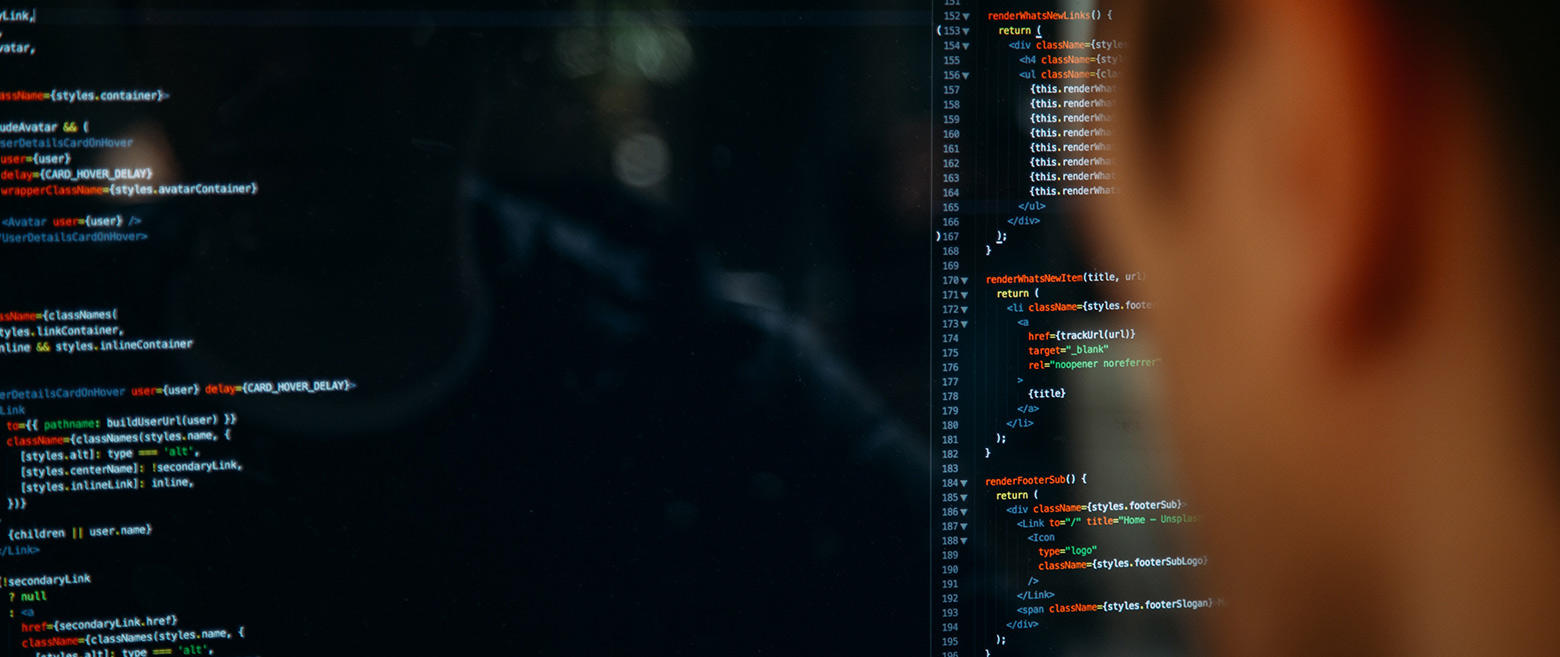 The number and sophistication of cyberattacks have been growing for years, spurred by the rise of big data, cloud computing, and remote work. With more data being accessed from more places than ever before, the complexity of securing digital systems has increased exponentially. The result: strong and growing demand for security services that could boost for cybersecurity-related stocks for years to come.
These trends may offer some of the most compelling long-term investment opportunities in technology today. This includes both a growing array of cybersecurity providers and, increasingly, defense companies seeking to bolster their cyber capabilities amid mounting threats from abroad.
Here's a closer look at the key factors driving this technology megatrend and how investors may benefit.
More data, more access, more risk
The number of significant cyberattacks has increased from just four major incidents in 2006 to a peak of 134 in 2020.1 As the number of attacks has grown, so has the cost to the victims. IBM found that the average cost of a data breach in the US has grown from $3.5 million in 2006 to $9.4 million in 2022, a nearly 170% increase in 16 years.2
Major cyberattacks have increased significantly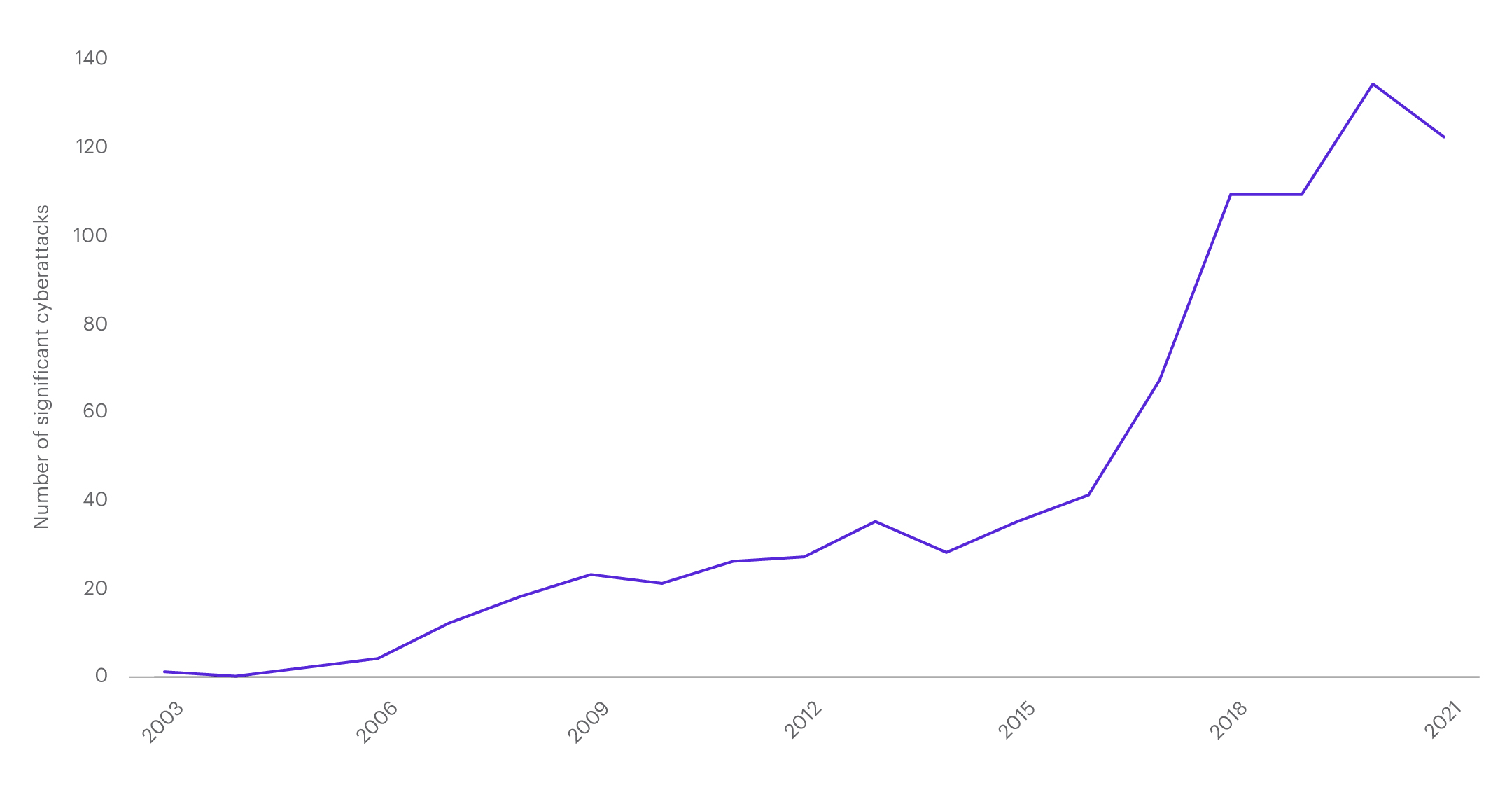 Source: Center for Strategic and International Studies, Morgan Stanley Wealth Management Global Investment Office as of December 31, 2022.
---
Geopolitical cyber threats are on the rise
The nature of cyber threats has also evolved. In the past, cybercriminals often focused on stealing personal information, such as credit card data and Social Security numbers. While such threats are still present, major cyberattacks today are increasingly being conducted by geopolitical adversaries and often focus on shutting down critical supply chains and infrastructure, such as the US power grid.
Cybersecurity providers may be poised for growth
Ultimately, the ever-growing threat of cybercrime is driving opportunity for cybersecurity providers. Morgan Stanley Research estimates that total direct revenues at security software vendors eclipsed $45 billion in 2020, expanding at a 12% three-year compound annual growth rate—making security one of the fastest-growing subsectors within technology.
That growth is likely to continue in the coming years. In a recent survey of corporate chief information officers, Morgan Stanley Research showed cybersecurity spending appears poised to grow faster than other software categories. It's also likely to be more resilient at a time when broader technology budgets could come under pressure, with respondents pointing to a lower likelihood of security spending cuts, compared to other areas in software.
Investing considerations
For investors interested in exploring how their portfolios can benefit from strong secular growth in the cybersecurity and defense industries, there are several approaches to consider.
For example, thematic exchange-traded funds (ETFs) can provide broad exposure to both US and global companies focused on providing network protection.
Alternately, for those interested in pure-play single-stock investments, consider companies working in three areas:
Endpoint security providers have traditionally focused on protecting a network's perimeter by securing entry points across connected devices, such as computers and cell phones. Solutions in this industry subsector have evolved from traditional antivirus software to comprehensive protection from sophisticated malware.

Network security vendors aim to protect the users, data, and apps within a network's perimeter, minimizing access rights and duration to reduce overall information-security risk within the system.

Defense and aerospace firms are increasingly integrating cybersecurity within their products, as heightened geopolitical risks blur the lines between cybersecurity and national defense. This could strengthen the secular investment opportunity among companies involved in cybersecurity, such as traditional defense contractors.

While cybersecurity remains one of the most compelling secular growth opportunities in technology today, it's worth noting that this opportunity has not been lost on the market. In fact, the sector has outperformed its software peers in recent years, and valuations remain above pre-COVID levels. Investors should keep in mind that still-elevated valuations may make the sector susceptible to more downside if macro pressures persist. Consider selectively adding exposure to cybersecurity stocks when valuations weaken, while making sure decisions are aligned with individual goals, timelines, and risk tolerance.
What to read next...
Aging populations and lower technology costs are propelling companies to invest more in productivity-boosting automation. What could this mean for investors?
---
Advances in technology and innovation have led to new breakthroughs in health care. Here's a look at three areas of opportunity for long-term investors.
---
Increasing demand and significant cost reductions have changed the clean energy landscape. Learn how decarbonization efforts may present long-term opportunities for investors.
---