iShares: How to Build an Income-Seeking Strategy with ETFs
Webinar
Summary
In this webinar, iShares will dive into how you can use ETFs as a low-cost solution to help enhance and simplify the process of searching for income-seeking strategies. The speaker will cover important considerations and ETF solutions, such as bond and dividend paying stock ETFs, designed to seek income across income sources.
Speaker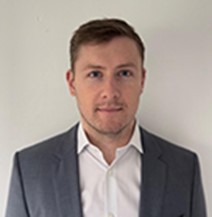 Nick Morales
iShares Investment Strategist, BlackRock, Inc
Nick Morales, Associate, is a member of iShares Investment Strategy, Americas. Based in New York, he delivers investment insights across asset classes to both retail and institutional clients. Nick and his team focus on generating top-down macroeconomic research, while also looking to understand current market conditions through sentiment and positioning analysis. Within equities, Nick covers the healthcare and telecommunication sectors. His research has an emphasis towards industrial organization, market positioning, and sustainability. Originally from Seattle, Washington, he graduated from Amherst College with a degree in economics and philosophy. Outside of BlackRock, he is an avid mountaineer, climber, and cyclist with summit aspirations both domestic and abroad.