Summary
The key to successful investing is not seeing the future with a mythical vision, but instead seeing the present with clarity. In this webinar, J.P. Morgan Asset Management delivers a timely market update to provide clarity on major themes and concerns impacting investors while also addressing economic histories, trends, and statistics.
Speaker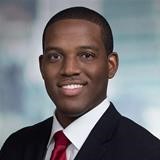 Jordan Jackson
Vice President, Global Market Strategist, J.P. Morgan Asset Management
Jordan Jackson, Vice President, is a Global Market Strategist on the J.P. Morgan Asset Management Global Market Insights Strategy Team. Jordan is responsible for delivering timely market and economic commentary to clients across the country and has appeared on Bloomberg, CNBC and MarketWatch. He has authored several papers on the economy and markets, with a focus on public fixed income and monetary policy, and is often quoted in the financial press. In addition, Jordan is responsible for conducting research on the global economy and capital markets as well as publications such as the Guide to the Markets and Weekly Market Recap.
An employee since 2015, prior to his role on Global Market Insights, he worked on the Global Consultant Strategy Group based in New York where he was responsible for serving the investment needs of institutional asset management consultants in North America and Canada.
He earned a Bachelor of Arts (BA) in African-American Studies from the University of Virginia and holds Series 7 and 63 licenses. He is a CFA Level II candidate.