Tuning into the podcasting industry outlook
Morgan Stanley Research
09/28/21
Summary: Podcasting revenue growth could be at an inflection point as content investment, expanding distribution, and advertising tech come together. Morgan Stanley Research offers an in-depth look at the future of audio.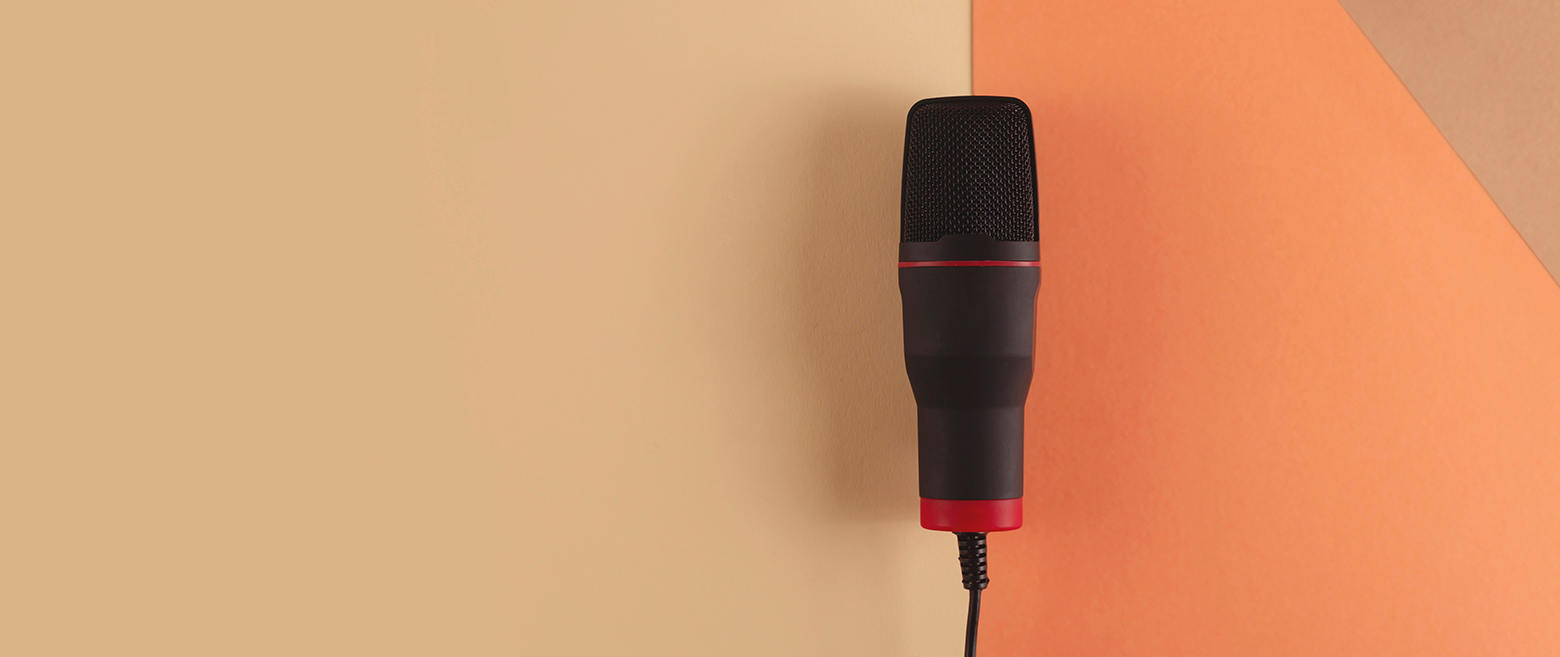 Podcasting is hardly a new medium—it has existed for at least 15 years—but it only recently reached a maturation stage.
Over the past several years, podcasting has emerged as a major media channel on par with digital publishing and streaming services in terms of cultural relevance—and, importantly, revenue opportunities. In fact, the US podcast industry generated $842 million in revenue in 2020, up from $106 million in 2015.
Yet, Morgan Stanley Research believes the industry may just be getting mic'd up. According to analysts, three key factors have created a reinforcing growth cycle: 1) investment in content production, 2) expanding distribution channels, and 3) the development of advertising monetization technologies.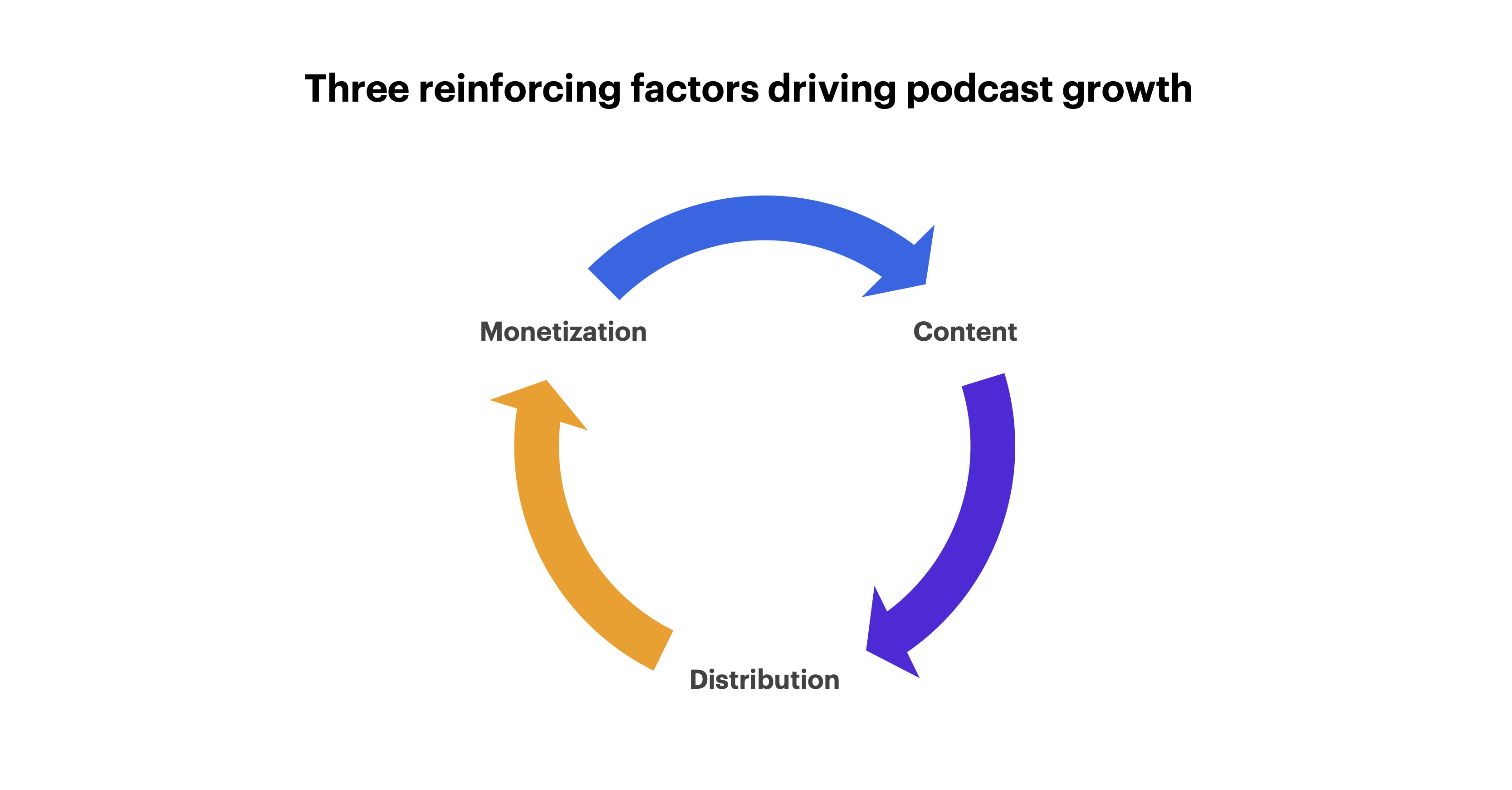 We break down the factors fueling Morgan Stanley's bullish industry outlook and considerations for investors tuning into the space.
Content is king
Audio entertainment companies have turned up spending on podcasting in recent years, as evidenced by rising content investment and acquisition activity. Morgan Stanley Research analysts highlight at least 10 deals since 2018 in which companies have invested significantly to acquire exclusive talent, production platforms and infrastructure, and advertising technologies.
They're also churning out more content than ever below, with the breadth of offering from a genre and topic perspective becoming more expansive. The number of podcasts available on a major platform provider more than doubled from 2020 to 2021, and there are roughly 2.6 million shows on the platform.1 
Wider distribution
As the number of podcasts has increased, so has consumption. Nearly 60% of the US population age 12 and older has listened to a podcast before—and more than a quarter listened on a weekly basis in 2020. According to Morgan Stanley Research, 40% of the population will be tuning in weekly by 2025.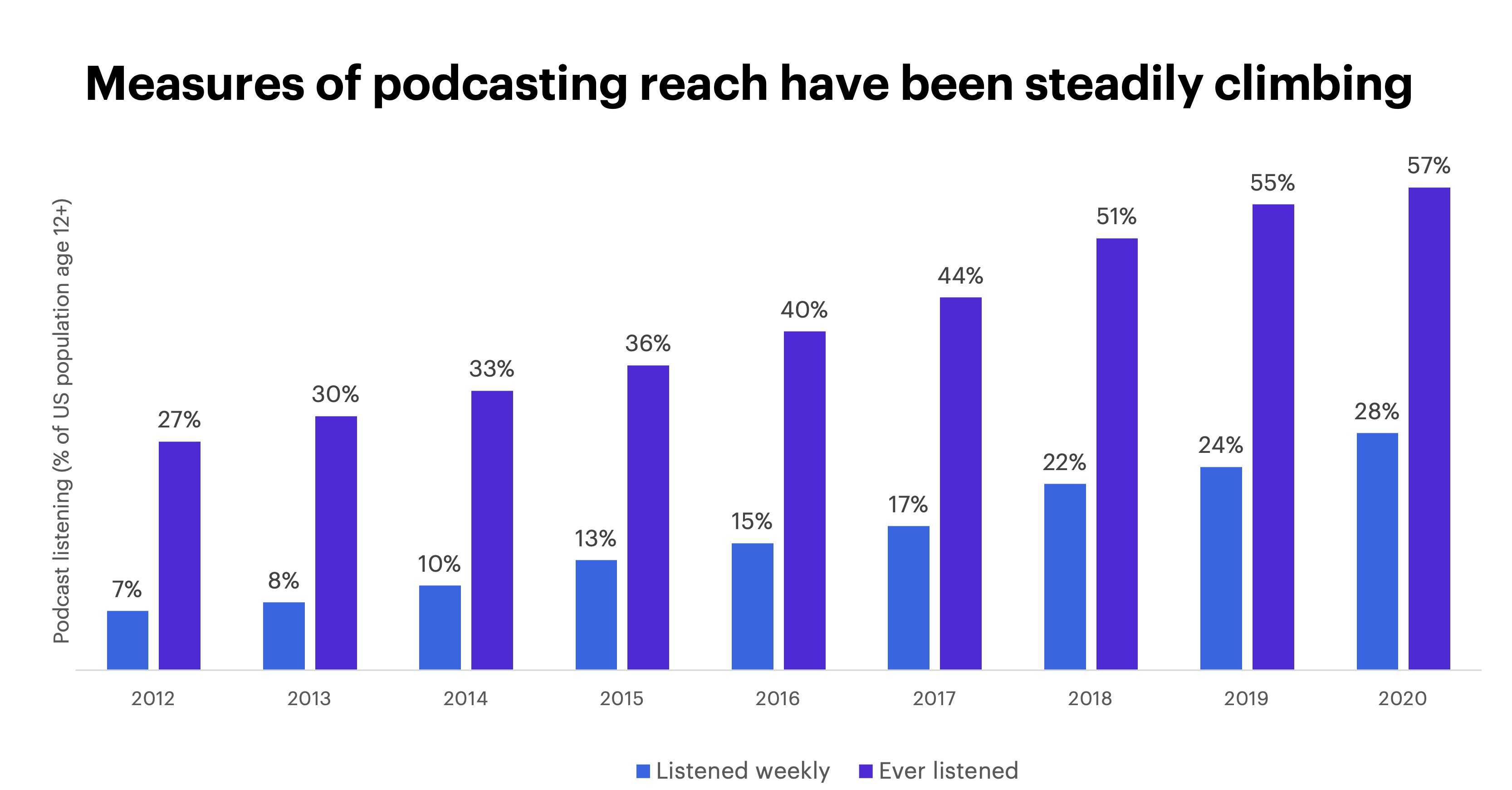 Source: Edison Research, Triton Digital, Morgan Stanley Research
---
The accelerated growth is due, in part, to the wide availability of digital audio. In addition to dedicated streaming platforms, audio content has gained traction across fitness, gaming, and social media. Consumers can now access podcasts directly from their social news feeds and search engine results—bringing podcasts to the forefront of a massive audience.
Advertising attraction
As reach and consumption of podcasts have ramped up, so too have advertising dollars. With evolving technology allowing brands to target their messaging, podcasting has emerged as an alluring advertising channel. Morgan Stanley Research sees rising consumer engagement and improving advertising capabilities driving revenue growth for the industry. Specifically, analysts estimate the US podcast market, which pulled in $842 in revenue in 2020, could grow to over $3 billion by 2025.
Rising adoption of connected smart devices will likely help podcasting compete for share of adverting dollars. A third of the US now owns a smart speaker, for example, and nearly one fifth of the country have IP-enabled watches.
Investing considerations
Of course, not everyone is as bullish about the industry outlook. Skeptics argue that podcasting advertising revenues pale in comparison to other audio markets. Additionally, increased spending by major players could raise the risk of a content war, as companies race to produce the best, new content. 
Still, companies that are successful in scaling podcasting may be positioned for future growth. And with no clear platform winner, Morgan Stanley Research argues the door is open for multiple beneficiaries. As always, though, investors should be sure that decisions ultimately reflect individual goals, timelines, and risk tolerance.
The source of this article, Mic'd Up - Is Podcasting the Next Big Thing?, was originally published on July 8, 2021.  
As of March 31, 2021.