iShares' Market Outlook and Opportunities with ETFs
Webinar
Summary
In this webinar, iShares will provide its market outlook on risks and opportunities. The conversation will cover themes ranging from macro movements to the impacts of policy changes on the investing landscape. Join this timely webinar to hear about these thematic opportunities and how to consider capturing them with ETFs.
Speaker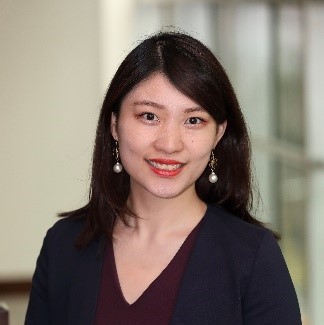 Jasmine Fan
CFA, Vice President, iShares Investment Strategy, BlackRock
Jasmine Fan, CFA, is a senior member of the iShares Investment Strategy team. The team analyzes markets and macro trends to provide actionable market insights across asset classes using iShares ETFs. Jasmine is based in New York and works with both institutional and USWA sales to deliver iShares content directly to clients.
Prior to this role, Jasmine was a member of the Investment Tools team within BlackRock Solutions' Aladdin Business and helped clients leverage Aladdin's portfolio management capabilities, along with risk and analytical tools. During summer 2014, Jasmine interned with BlackRock's Client Analytics Group. Prior to that, Jasmine interned with Financial Advisory Business at Ernst and Young where she worked on evaluating and analyzing structured products.
Jasmine is AMRS regional co-chair for the Asian & Middle Eastern Professionals & Allies Network (AMP), a global employee network committed to promoting community, camaraderie, and a sense of belonging for Asian and Middle Eastern professionals and allies.
Jasmine graduated in 2015 from Columbia University with a bachelor's degree in Applied Mathematics and Economics. She is also a CFA Charterholder.