Liberty RIA Platform
Our easy-to-use technology platform, Liberty, saves you time with API integrations, sophisticated modeling, trading, rebalancing, reporting, and practice management capabilities—all available on any device. And it's built specifically for RIAs.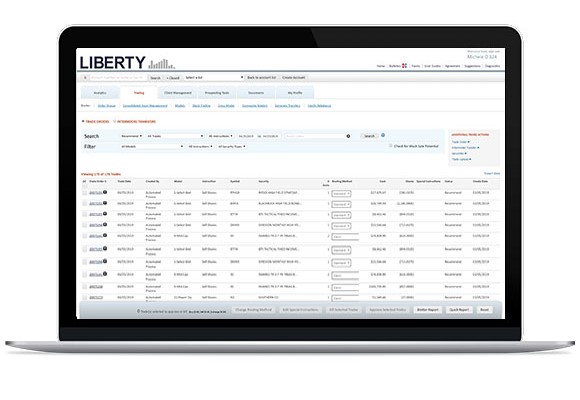 Simplified portolio management
Efficient trading. Liberty automatically reconciles trades back to each client account—which is not only more efficient, but also simplifies your compliance and audit functions.
One account, unlimited models. Liberty dramatically simplifies how you manage assets by letting you run as many investment models as you'd like in any single account.
Powerful rebalancing. Our rebalancing tool is integrated right into the platform, so you can rebalance thousands of accounts in minutes instead of hours.
Cross-model processing. Easily choose to include only accounts associated with certain models (or filter out accounts associated with those models).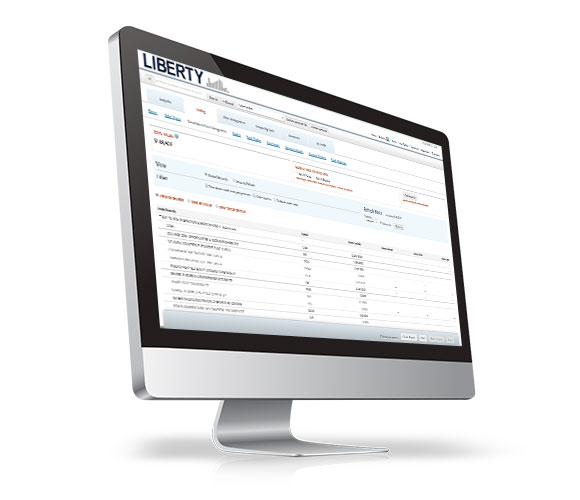 Intuitive growth tools
Contact relationship management. Store all client information and track communications in one records database.
Simple account opening. Data you've collected in Liberty's contact manager and through the proposal generation tool is passed directly into the newly opened account.
eSignature capabilities. Keep track of form progress online, speed up signing and fee collection, and email forms immediately.
Private labeling. Use your brand, your logo, and your name to customize your client portal, statements, and performance reports for a high-touch client experience.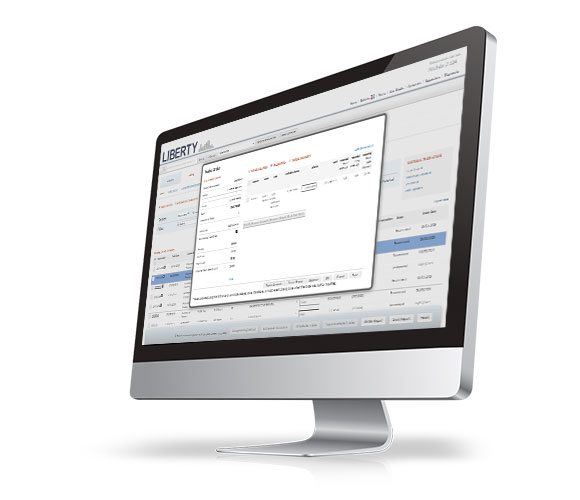 Robust reports and analytics
Performance reports. Generate data for specified time periods or for select models, as well as view it by variance from the average for that time period.
Custom reports. Our custom report wizard guides you through a step-by-step process for creating custom reports that can be generated immediately or delivered at regular intervals.
Powerful rep analytics. Identify and reward top performers, pinpoint best practices, coach underperformers, create transparency, and even identify warning signs for your reps.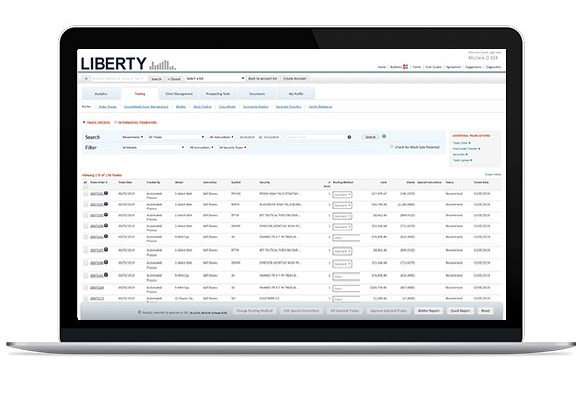 Comprehensive operational support
Fee management. Liberty simplifies the tracking, calculating, assessing, invoicing, collecting, and delivering of management fees.
Cash management. Our Cash Calendar tool lets you set up different types of standing instructions and pre-authorizations to make managing your accounts easier.
Client statements. Liberty consolidates all account information into one simple PDF summary and alerts clients when their statement is available for secure downloading.
Client online access. Clients can stay informed with access to a wide range of account data 24/7.