As your company's stock plan services provider, we are committed to helping you understand and make the most of the benefits you've been given.
Learn about your stock plan experience with E*TRADE
More of what you can expect from E*TRADE
Help when you need it
Personalized support is just a click or phone call away. We have live dedicated phone support in four languages and language line translation in more than 140 languages.
We are here to:
Help you understand your stock plan benefits
Answer technical questions or assist with stock plan transactions
Provide guidance on incorporating your awards in a plan to reach your financial goals2
Visit our Online Service Center at etrade.com/servicecenter or call us at 800-838-0908.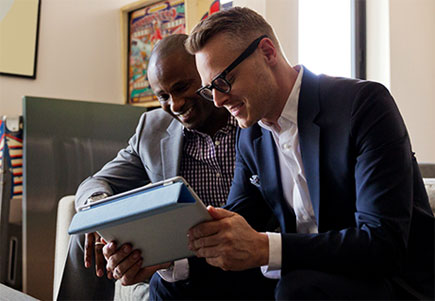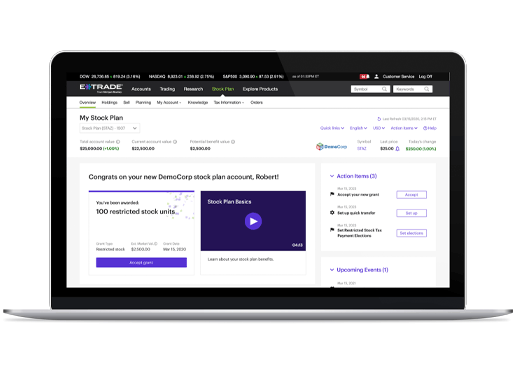 Resources to help put your proceeds to work
E*TRADE is here to help you integrate your stock plan proceeds into your household investment planning—whether it's to save to buy a home, plan for retirement, or just set up a "rainy day" fund. You might want to consider:
Easy access to your account via mobile
Manage your stock plan benefits from anywhere with the mobile app.
Check your account, accept grants, enroll in your ESPP, and place trades
View breaking market news and real-time quotes
Access free independent research from industry leaders
Invest in stocks, ETFs, mutual funds, and options