Participant and executive services
Helping you drive an engaged workforce
Stock plan awards can be a generous benefit that can help attract, motivate, and retain top talent. E*TRADE Securities is committed to helping participants at every level realize the full value of their benefits.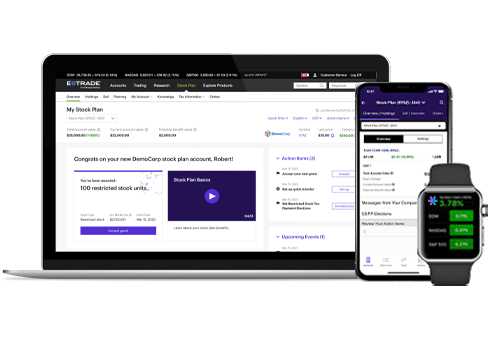 An empowering digital experience 
We deliver the tools and technology to help every participant make the most of the stock plan benefits you've given them.
Easy, intuitive interface helps participants manage, track, and learn
Stock plan pages available in 18 languages
Currency flexibility with pages displays in 33 currencies and disbursements in 46 currencies
Ongoing communications to help guide participants through key events, such as account activation and grant acceptance
Intuitive, robust modeling tools to help participants explore possibilities
Participant support at its most personal
No two participants are the same. It's why we've designed multi-tiered levels of service to assist them in a highly relevant way. Don't just take our word for it.
Dedicated stock plan phone support available weekdays around the clock, and brokerage assistance available 24/7
Live multilingual service in four languages (English, Spanish, Cantonese, and Mandarin)
Language line translation in 140+ languages
Dedicated Financial Consultants can help participants manage their stock plan benefits
Customized on-site and virtual education to help participants make informed decisions
Exclusive equity compensation services for executives 
Executives play an integral role in companies and are vital to organizational success. Their time is a valuable resource and their needs demand a different level of service, which we offer through Executive Services.
Dedicated single point of contact focuses on executive's service needs 
Assistance with regulatory filings, such as Rule 144 and Section 16
Customized 10b5-1 trading plan solutions for executives
Coordination of trades to help minimize the impact of high-volume trades
Brokerage and investing solutions from E*TRADE Securities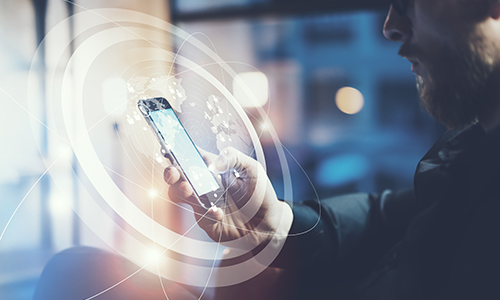 Mobile access for participants 
Today's global workforce is always on the move. See why E*TRADE was rated
Best-in-Class for mobile trading by Stockbrokers.com.
Mobile stock plan account management lets participants accept grants, enroll in ESPP, and place transactions
Streamlined mobile dashboard for easier investing 
Breaking news and market data
Free independent analyst research from industry leaders