Dark navy color scheme
We've enhanced the Power E*TRADE interface to deliver a cleaner look! The dark navy theme makes it easier for you to navigate the platform. Check out the new design below.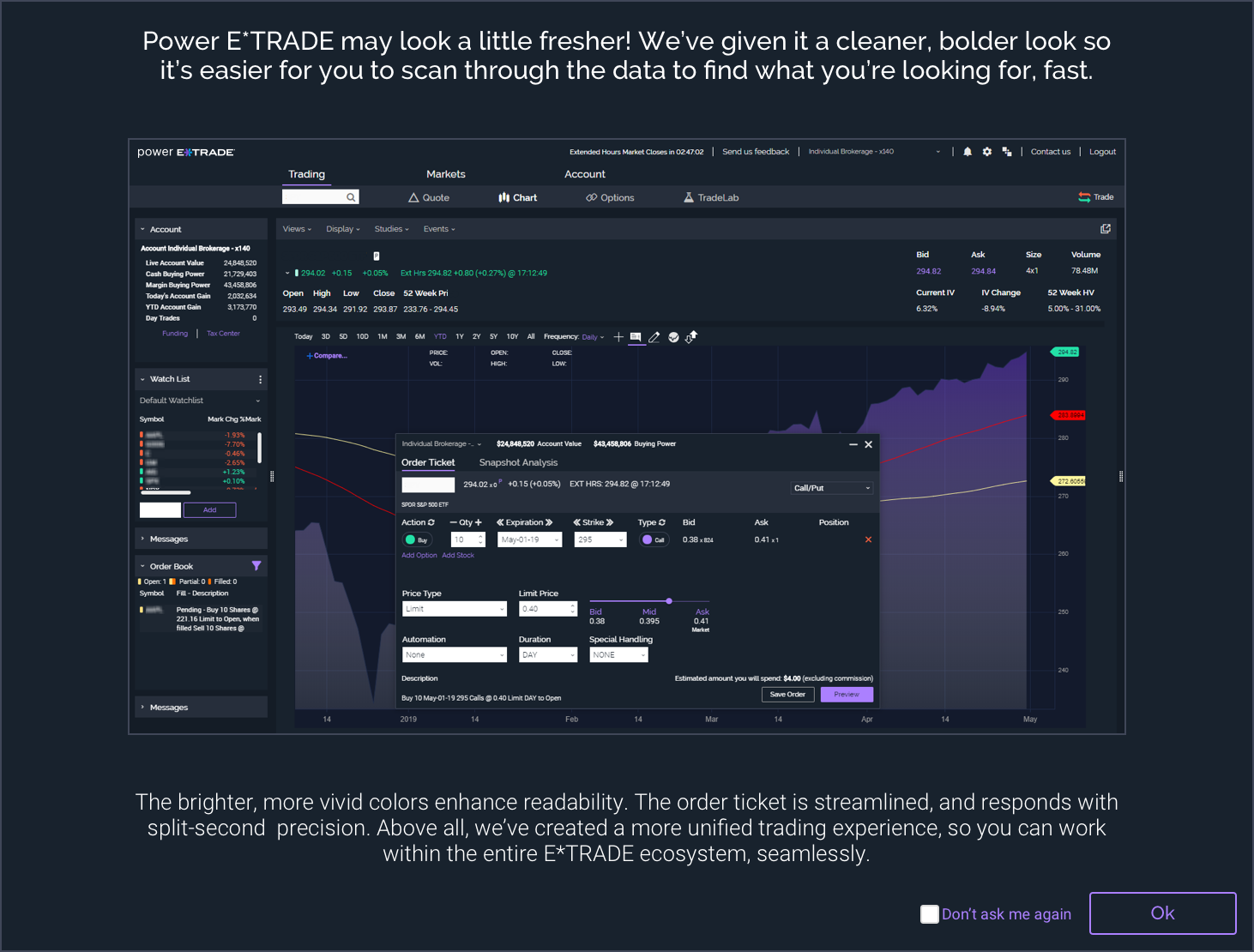 More data columns
We've incorporated columns from E*TRADE Pro into Power E*TRADE so our platforms align seamlessly allowing you to get better scope of your portfolio. Remember, you can customize your columns on the Positions tab. 
Navigate to the Positions tab
Tap the three dots icon in the upper right-hand side and click "Select Columns
Add Volume, High, Low, and Previous Close to view on your Positions tab