Dedicated service and support
Our Relationship Managers are the main point of contact for all your equity compensation needs and a gateway to the financial solutions available to you as an Executive Services participant.
Tenured professionals working for you
When you have equity compensation questions or want help making the most of your finances, our dedicated Relationship Managers are the people to call.
Establishing your priorities and concerns
We work with you one-on-one to understand your financial goals and connect you with customizable solutions to fit your unique needs.
Strategic investment planning and financial guidance
We'll help you create a holistic action plan that integrates your equity compensation benefits and other assets to target your financial goals.
Boutique-like service at your command
Anytime you have questions, you'll have a dedicated team who knows you, understands your goals, and is already familiar with your accounts.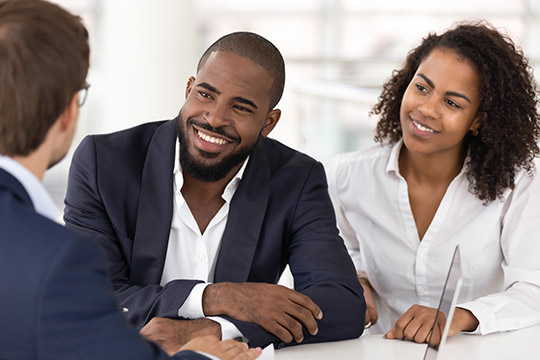 Knowledgeable support that's there when you need it
Our Relationship Managers are your primary point of contact for virtually any equity compensation or financial need.
Licensed Relationship Managers are highly trained professionals with up to 30 years of equity compensation experience
They can connect you with an array of financial services at E*TRADE, including investment advice, liquidity solutions, and wealth management
We will collaborate with you to strategize and execute on financial solutions that meet your unique objectives
Relationship managers can help you understand your equity compensation benefits, explain how your grants work, and walk you through the tax implications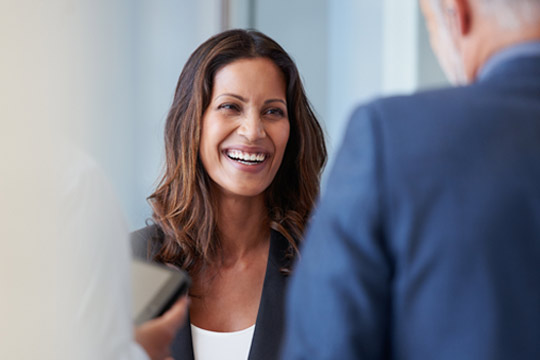 Personalized solutions available at your finger tips
Reach out to us for help with specialized financial solutions, such as:
Flexible liquidity solutions
Customized 10b5-1 plans
Professionally managed portfolios
Comprehensive wealth management