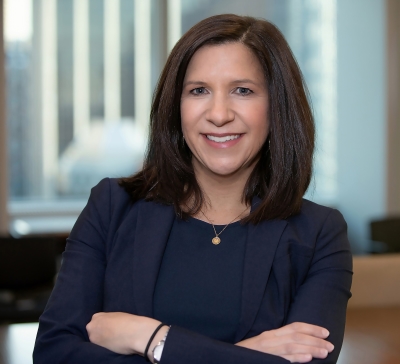 Christine Cognetti McCasland
Executive Director, Engagement and Onboarding
Executive Services
Christine Cognetti McCasland is the head of the Executive Services Engagement and Onboarding team, a division of Morgan Stanley at Work. Through partnerships with Morgan Stanley's Executive Relationship Managers and Financial Advisors, the team focuses on providing education and tools to help a corporation address the financial needs of both their executives and employees. The team has played a key role in helping companies in the IPO stage, effectively establishing their processes while staying up to speed on the continuous regulatory changes.
Over Ms. McCasland's two-decade career, she has been featured in The Wall Street Journal, has presented at various industry conferences, and has been a representative on the Women on Wall Street panel at Georgetown University. She is also the co-founder of Women in Equity—a group created to educate and inspire women in the equity compensation industry.  Previously Christine worked in private wealth for both Credit Suisse and Donaldson Lufkin & Jenrette.
Ms. McCasland has an undergraduate degree from Georgetown University and an MBA from New York University. She holds FINRA Series 7, 63, 66, 9, and 10 licenses.