Online support for your account
Due to high call volumes, wait times to speak to a representative have been longer than usual. Here are some ways to get quick self-service and answers to your questions.
We're here to support you
24/7 assistance online
Quickly resolve a variety of account issues with these easy self-service tools:
Perspectives on the markets
Get insights into what the latest headlines may mean for the markets and your investments.
Support for our communities
At E*TRADE, we're doing everything we can to assist the communities we serve:
Providing thousands of masks to hospitals around the country
Supporting some of the hardest-hit regions with sizable contributions to local relief funds and restaurant gift cards to frontline responders
Matching employee contributions dollar for dollar to coronavirus-related service organizations such as Meals on Wheels and the CDP COVID-19 Response Fund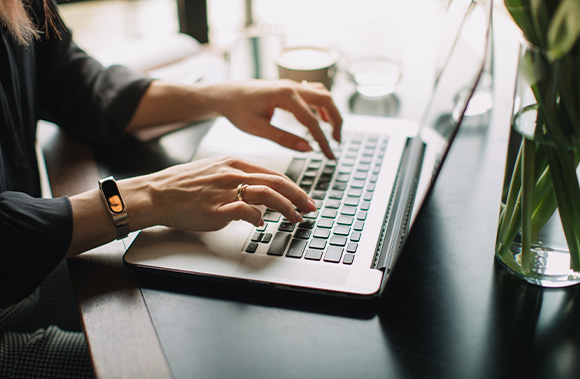 Our preparedness plan
Business continuity. We've implemented comprehensive plans to continue serving you while primarily working remotely, keeping employees safe, and adhering to applicable regulations.
Focus on security. We have comprehensive capabilities including fraud and privacy protection.
Uninterrupted service. Our service hours are 24/7, though response times may currently be delayed due to high call volumes.
For additional information about COVID-19, please visit the Centers for Disease Control & Prevention at cdc.gov.