Navigating through the storm
Mike Loewengart, Vice President of Investment Strategy
E*TRADE Capital Management

03/12/20
A review of the past few days and what to keep in mind for those to come
The past few days will not soon be forgotten, as offices switch to virtual work-from-home models, air travel grinds to a halt, and public institutions close their doors. As the coronavirus continues to spread, these are chaotic times at home and at work, not to mention in the markets.
But for those with nest eggs invested here at E*TRADE, the general fear we may feel about the virus can only be made worse by seeing our investments contract. With what's transpired, we wanted to add some perspective on the recent events, and what to keep in mind for the days and weeks ahead. While the future is far from certain, if history is our guide, we will emerge from this and the markets will get back on track. But we're likely not through with the volatility just yet.
The headlines
A global slowdown resulting from the coronavirus now seems inevitable as supply and demand chains face large-scale disruptions in the form of mandatory quarantines, lockdowns, and travel bans. The recent oil-price volatility resulting from a failed agreement between the Organization of the Petroleum Exporting Countries (OPEC) and Russia exacerbated those fears and spurred the biggest equity market sell-off in more than 10 years.
Meanwhile, investors appeared underwhelmed by the slow response from the US government on a fiscal stimulus package, and more volatility ensued after the White House announced a travel ban from Europe, which will likely slow the normal course of business for weeks to come.
The end of the bull market
Stocks have plummeted more than 20% from their February highs—officially entering bear-market territory just days after the 11th anniversary of the bull run. The volatility triggered circuit breakers put in place to pause trading during steep sell-offs, first on March 9 and again on March 12, after the S&P 500® fell 7% from the previous day's close, halting markets for 15 minutes. (The second circuit breaker pauses trading for another 15 minutes if the S&P falls 13% below the previous day's close, and the third stops trading for the day on a 20% decline.) And on March 12, the Dow Jones Industrial Average suffered its worst day since 1987 despite stimulus moves from the Fed.
But a bear market presents a unique situation in that it offers investors an opportunity to assess their comfort level with volatility and demonstrates the reality of emotional decision making when portfolios take a hit. 
Keeping it in perspective
Make no mistake, this turbulence is unnerving, but eventually all shocks run their course. The market, after all, has bounced back from the Great Depression, Pearl Harbor, the Cuban Missile Crisis, the 1987 crash, the dot.com implosion, 9/11, the 2008 financial crisis, the European debt crisis...the list could go on. So, if history is any indication, we will likely get through this, even if it's a bumpy ride.
Here's some important points to keep in mind:
Asset allocation and diversification are powerful tools. Diversifying a portfolio across asset classes and investments is the fundamental framework of a defensive investor and can help provide guardrails for weathering conditions like the ones we are currently experiencing.
This is an opportunity to truly assess risk tolerance. During a long-running bull market, and especially in years when equities are producing record returns, it's easy to lose sight of how much risk you are honestly comfortable with. Investors with overly aggressive asset allocation may decide they want to adjust their mix to something more conservative. Alternatively, investors who are comfortable with their risk level may want to reassess the performance of riskier assets and rebalance accordingly. For those with a managed account, you can see your allocation right on your Portfolios page. For those with a standard brokerage account, we have a portfolio analysis tool that can help: When you're in a particular portfolio, click on the Analysis tab and scroll down.
Keep emotions in check. This is the biggest challenge for investors, especially during a bear market. Just as investors should be cautious about chasing high returns in a "risk-on" market, letting emotionally charged events and panic-inducing headlines influence trading in a "risk-off" environment could leave you uninvested. 
Bottom line: If you bought assets in the past few years, and now want to sell, you may be running the classic risk of buying high and selling low—the opposite of prudent investing. As unnerving as these times may be, keeping cool with a well-diversified portfolio aligned to individual risk tolerance remains as good an approach as any.
Thanks for reading.
Click here to log on to your account or learn more about E*TRADE's trading platforms, or follow the Company on Twitter, @ETRADE, for useful trading and investing insights.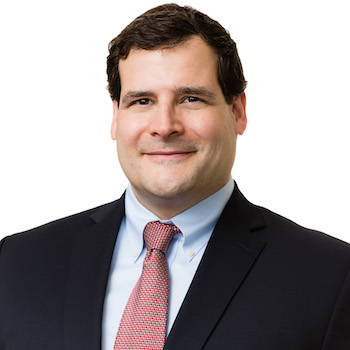 Mike Loewengart
Managing Director, Investment Strategy, E*TRADE Capital Management, LLC
Mike Loewengart is the Managing Director of Investment Strategy for E*TRADE Capital Management, LLC. Mike is responsible for the asset allocation and investment vehicle selections used in E*TRADE's advisory platforms. Prior to joining E*TRADE in 2007, Mike was the Director of Investment Management for a large multinational asset management company, where he oversaw corporate pension plan assets. Early in his career, Mike was a research analyst focusing on investment manager due diligence for the consulting divisions of several high-profile investment firms. Mike holds series 7, 24, and 66 designations, as well as the Chartered Alternative Investment Analyst (CAIA) designation. He is a graduate of Middlebury College with a degree in economics.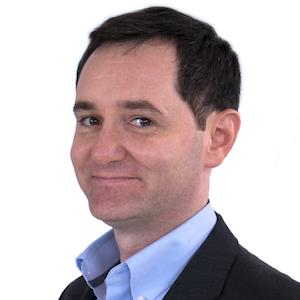 Andrew Cohen, CFA
Senior Director, Investment Strategy, E*TRADE Capital Management, LLC
Andrew Cohen is the Senior Director of Investment Strategy for E*TRADE Capital Management, LLC. Prior to joining E*TRADE, Andrew was the Director of Investments and Operations for a large Registered Investment Advisor, where his responsibilities included investment manager research, asset allocation, and portfolio construction. Previously, he was a Senior Research Analyst and Team Leader for a leading wealth management platform. He is a CFA® charterholder and a member of both the New York Society of Security Analysts and CFA Institute. He is a graduate of Virginia Tech with a BS in finance.
What to read next...
03/09/20
The recent oil-price war was the latest domino to fall as investors remain on edge as the coronavirus continues to spread across the globe and threaten economic fallout.
---
03/03/20
In a historic and rare move, on Tuesday, March 3, the Federal Reserve issued an emergency rate cut in response to evolving economic risks posed by the coronavirus.
---