Can bulls carry lead into midyear?
Mike Loewengart, Managing Director of Investment Strategy
E*TRADE Capital Management

06/01/21
Last month's match between the bulls and the bears ended in a victory for market bulls: After climbing to new highs in early May, stocks pulled back amid inflation fears—but the S&P 500® still managed to close out the month with a small win. 
Aside from higher inflation readings, investors had a mixed bag of economic data to digest, including a disappointing monthly jobs report, weak retail sales, and a steady improvement in weekly unemployment claims. Overall, though, the data points to an economy continuing an upswing, leaving many market watchers wondering if the Fed will start to dial back its stimulus.
That question still awaits an answer, but with the midpoint of the year approaching, it's a good time to assess where we've been and what may be on the horizon. Here's a quick recap of what happened in the markets, and five takeaways for the remainder of the year.
US equities
Stock performance was mixed in May, with the Dow posting a 2.2% gain, and the Nasdaq Composite losing 1.4%. The S&P 500 ended slightly higher, just about 1% below its all-time high. For the year, the major US stock indexes were solidly in the green, although the tech-heavy Nasdaq Composite was the clear laggard. 
Traditional value sectors like energy, materials and financials were the strongest performers, widening the edge these stocks have maintained over growth-oriented stocks this year.
International equities
Developed market stocks led the US as well as emerging markets, with European equities driving the gains. Within emerging markets, stocks of emerging European, Middle Eastern, and Latin American countries were especially strong. Year to date, the MSCI EAFE Index of developed countries was up 10.4%, compared to the 6.0% return of the MSCI Emerging Index. 
Fixed income
Fixed income asset classes were flat to slightly stronger last month. The best performers were Treasury-inflation protected securities (TIPS) and investment-grade corporate bonds.
The 10-year Treasury yield—which dominated market headlines in the first quarter with its rapid rise—has spent the last two months almost entirely in a range between 1.5% and 1.75%, and closed out May at 1.58%.
Midyear market outlook
As we near the midpoint of 2021, there's a lot to soak in. The economic recovery has made huge strides and the pandemic appears to be reaching a turning point. But that doesn't mean investors should get complacent. Our colleagues at Morgan Stanley argue that being diligent in investment decisions is key to success for the rest of 2021. Here are five takeaways for investors:
Inflation may persist. It remains to be seen whether the recent uptick in consumer prices is a sign of significant, long-term inflation, or, as the Fed believes, simply reflects a recovering economy coming off extremely low base levels. Morgan Stanley's view is the former. Investors may want to consider an asset allocation better suited to keeping pace with higher inflation. Over the long term, equities have tended to keep up with, or stay a little ahead of, inflation—but stock selection is important. Investors may be considering high-quality value stocks, and on the fixed income side, TIPS.
The reign of easy money continues. Chairman Jerome Powell has remained steadfast in his commitment to ultra-accommodative monetary policy. But many market watchers have questioned whether the central bank will, in fact, keep its foot on the gas—especially if the economy shows signs of overheating. Any indication that the Fed will adjust its stance may roil markets.
The search for yield continues. With rates still near historical lows, income investors may be increasingly frustrated in their search for yield. A well-balanced portfolio, however, should include both income-generating investments and those with the potential for price appreciation. In other words, a total return approach may complement the search for yield.
Market conditions may play to value's advantage. After a decade of underperformance, value stocks have shined this year. Consider that many traditional value sectors, such as financials, energy and materials, may actually benefit from conditions such as higher rates, rising commodity prices and inflation. That said, if inflation proves transitory and readings retreat, consider the possibility of falling interest rates, lower commodity prices, and weakness in these same sectors.
Fundamentals are in focus. Higher costs, along with the potential for federal tax hikes down the road, may ultimately mean a tougher operating environment than we've seen in the past year. Investors would be wise to examine the underlying fundamentals of the companies in their portfolios and consider their growth potential.
Thanks for reading, and we'll talk to you again next month.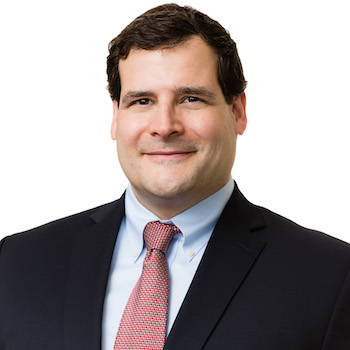 Mike Loewengart
Managing Director, Investment Strategy, E*TRADE Capital Management, LLC
Mike Loewengart is the Managing Director of Investment Strategy for E*TRADE Capital Management, LLC. Mike is responsible for the asset allocation and investment vehicle selections used in E*TRADE's advisory platforms. Prior to joining E*TRADE in 2007, Mike was the Director of Investment Management for a large multinational asset management company, where he oversaw corporate pension plan assets. Early in his career, Mike was a research analyst focusing on investment manager due diligence for the consulting divisions of several high-profile investment firms. Mike holds series 7, 24, and 66 designations, as well as the Chartered Alternative Investment Analyst (CAIA) designation. He is a graduate of Middlebury College with a degree in economics.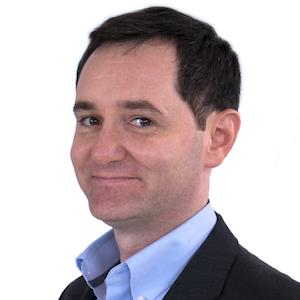 Andrew Cohen, CFA
Senior Director, Investment Strategy, E*TRADE Capital Management, LLC
Andrew Cohen is the Senior Director of Investment Strategy for E*TRADE Capital Management, LLC. Prior to joining E*TRADE, Andrew was the Director of Investments and Operations for a large Registered Investment Adviser, where his responsibilities included investment manager research, asset allocation, and portfolio construction. Previously, he was a Senior Research Analyst and Team Leader for a leading wealth management platform. He is a CFA® charterholder and a member of both the New York Society of Security Analysts and CFA Institute. He is a graduate of Virginia Tech with a BS in finance.
What to read next...
05/27/21
Not just water under the bridge: Which areas of the market may get a boost from an infrastructure bill?
---
05/20/21
Key themes are developing in the FinTech space as consumers embrace alternative payment options.
---
05/13/21
The world's hungry for more chips, but what's the appetite for semi stocks?
---