Market sees glass half full
Mike Loewengart, Managing Director of Investment Strategy
E*TRADE Capital Management

06/01/20
Nationwide business closures, historic unemployment, plunging retail sales and consumer spending. Seems like a classic backdrop for market turmoil.
Yet optimism was the name of the game last month as investors looked beyond the magnitude of the economic damage and toward the pace of recovery. The market rose amid signs the coronavirus is stabilizing in the US, the easing of lockdowns, and some positive news on the vaccine front.
US equities
As stocks padded their remarkable rebound off the lows etched in March, the S&P 500® and Dow Jones Industrial Average both breached psychologically important thresholds: The S&P crossed the 3,000 level and the Dow broke above 25,000 for the first time since early March. Both indexes extended their rallies to more than 36% off their March lows.
The small-cap Russell 2000 paced the major US indexes to the upside in the second half of the month, although it still lags the others year-to-date. The tech-heavy Nasdaq Composite is the only one of the four in the black for the year.
Investors transitioned out of typically defensive sectors like utilities, consumer staples, and health care, and also appeared to back away from tech toward month-end. "Stay-at-home" stocks—many of which are big tech names—lost some steam as pockets of the economy started reopening.
International equities
Tensions flared between the US and China, reigniting fears of a trade war between the world's two largest economies. International equities were positive, but lagged well behind their US peers, with emerging markets trailing the pack. Asian markets dragged down performance with a negative return, while Latin America posted strong gains, at least partially due to rebounding commodity prices.
Fixed income
High-yield bonds had a very strong month, up more than 4%. Investment-grade corporate bonds returned roughly 1.5% and were the strongest-performing investment-grade asset class. Municipals significantly outperformed taxable bonds, making up much of the ground they lost in April, but still trailing taxable bonds year-to-date.
The yield curve steepened, resulting in losses for longer-term US Treasuries while short- and intermediate-term government bonds were flat.
Looking ahead
Although the market has rebounded dramatically from the February–March sell-off, the gains so far have been largely dominated by certain industries like tech, which have benefited from the demands of the stay-at-home economy. Other sectors, such as financials and energy, are facing stronger headwinds, including low interest rates that are unlikely to rise any time soon and weak global oil demand.
The economy may not be cratering to the extent it was a month ago, but the recovery has yet to materialize. And while financial markets are, by nature, forward looking, there's a risk they may be looking too far past the crisis, which could make them susceptible to a downturn—especially in the event of unexpected news. There is still an extraordinary amount of uncertainty as we face what is expected to be a historically bad quarter for the US economy.
Here are some things to think about in the weeks ahead: 
The labor market: Unemployment surged to a historic 14.7% in April and millions of new jobless claims continue to come in each week. While economists expect unemployment to have topped 20% in May, the silver lining has been that many workers expect to return to their jobs as lockdown restrictions ease (also, data showed nearly four million Americans actually came off unemployment for the week ending May 231). However, if temporary losses become permanent, the economy could face a much more prolonged recovery.
Consumer spending: The consumer is sometimes referred to as the backbone of the American economy, accounting for 70% of economic activity in recent years. But spending dropped sharply in March and April as businesses shuttered, layoffs skyrocketed, and Americans stockpiled savings. Many workers who held on to their jobs have been forced to take pay cuts as companies attempt to survive the pandemic.2 As the country reopens, market watchers will keep a close eye on whether consumers are willing to open their wallets again.
Global tensions: "Coronavirus blame" has strained US-China relations to the point that some analysts see a renewed trade war as a potential stumbling block for the global economic recovery. And while the long-term effects of the pandemic may be less than crystal clear, the impact that trade tensions have on the market is all too familiar.
Investors should move forward cautiously as we assess the economic and market landscape in the coming weeks. While we are making positive strides, new virus outbreaks or vaccine setbacks could derail bullish momentum. Remember to stay the course and keep investing decisions focused on individual timelines, long-term goals, and risk tolerance. 
Thanks for reading. We'll talk to you again next month.
Click here to log on to your account or learn more about E*TRADE's trading platforms, or follow the Company on Twitter, @ETRADE, for useful trading and investing insights. Online stock, ETF, and options trades are now commission-free.
CNBC, "Jobs data shows millions went back to work but unemployment rate for May is still expected at 20," 5/28/20, https://www.cnbc.com/2020/05/28/jobs-data-shows-millions-went-back-to-work-but-unemployment-rate-for-may-is-still-expected-at-20percent.html
Bloomberg, "Salaries Get Chopped for Many Americans Who Manage to Keep Jobs," 5/27/20, https://www.bloomberg.com/news/articles/2020-05-27/salaries-get-chopped-for-many-americans-who-manage-to-keep-jobs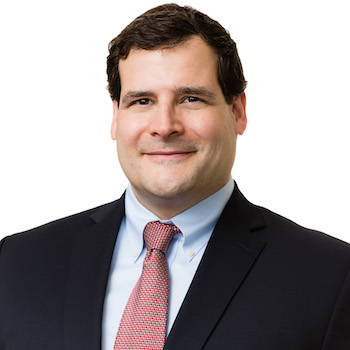 Mike Loewengart
Managing Director, Investment Strategy, E*TRADE Capital Management, LLC
Mike Loewengart is the Managing Director of Investment Strategy for E*TRADE Capital Management, LLC. Mike is responsible for the asset allocation and investment vehicle selections used in E*TRADE's advisory platforms. Prior to joining E*TRADE in 2007, Mike was the Director of Investment Management for a large multinational asset management company, where he oversaw corporate pension plan assets. Early in his career, Mike was a research analyst focusing on investment manager due diligence for the consulting divisions of several high-profile investment firms. Mike holds series 7, 24, and 66 designations, as well as the Chartered Alternative Investment Analyst (CAIA) designation. He is a graduate of Middlebury College with a degree in economics.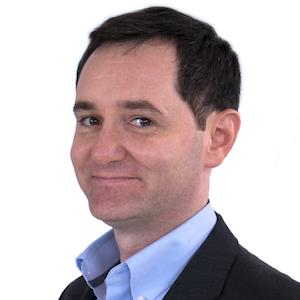 Andrew Cohen, CFA
Senior Director, Investment Strategy, E*TRADE Capital Management, LLC
Andrew Cohen is the Senior Director of Investment Strategy for E*TRADE Capital Management, LLC. Prior to joining E*TRADE, Andrew was the Director of Investments and Operations for a large Registered Investment Advisor, where his responsibilities included investment manager research, asset allocation, and portfolio construction. Previously, he was a Senior Research Analyst and Team Leader for a leading wealth management platform. He is a CFA® charterholder and a member of both the New York Society of Security Analysts and CFA Institute. He is a graduate of Virginia Tech with a BS in finance.
What to read next...
05/29/20
Stocks snapped a three-day winning streak on Thursday amid growing tensions between the US and China. US equities were lower in early trading Friday but remained on track for an up week and an up month.
---
05/27/20
Stocks rallied early Wednesday but later erased gains as tech shares slid.
---
05/22/20
US stocks were lower early Friday but remained on track to wrap a week of solid gains, despite millions more unemployment claims and mounting tensions with China.
---