Reading between the highs
Mike Loewengart, Managing Director of Investment Strategy
E*TRADE Capital Management

07/01/21
On the surface, it was a solid month for the stock market—even exceptional by June's historical standards. The major indexes climbed to new records, padding their double-digital gains to close out the first half of the year. 
But with stocks hovering near highs and the economic recovery in full stride, companies and investors continue to be faced with questions about inflation, supply and demand imbalances, and a gradual decline in the monetary and fiscal stimulus that has helped bolster the markets for the past 15 months.
Here's your June recap and some thoughts for the month ahead.
US equities
The Nasdaq Composite led the index pack, gaining 5.5% in June. For the year, though, it remains the laggard, despite being up by an impressive 12.9%. The small-cap Russell 2000 holds the top spot (17.5% year to date), followed by the S&P 500® (15.3%), and the Dow (13.8%). 
The tech sector dominated as investors appeared to rotate back into growth-oriented stocks. Energy also had a strong month, bolstered by rising oil prices, while materials, financials, and industrials were the worst performers.
International equities
Emerging markets gained 1.3%, outpacing developed markets, which fell 1.4%. Year to date, international stocks lag the US, with the MSCI Emerging Index up 7.5% and the MSCI EAFE Index of developed countries up 8.8%. 
Fixed income
It was a positive month for the overall bond market as well. The yield curve flattened as short-term rates ticked up and long-term rates fell, signaling easing inflation fears—at least for the moment. The decline in longer-term bond yields boosted long Treasuries, which were the top performing fixed income asset class. Investment-grade and high-yield corporate bonds also had a solid month.
Looking ahead
Heading into the back half of the year, investors may be looking at a more nuanced story as they consider the market's course. Some market watchers, including the Morgan Stanley Research team, believe US stocks may be due for a pullback as the economy normalizes and less dramatic improvements engage in a tug-of-war with earnings and valuations. A few themes may be worth considering:
Higher costs may mean lower profits. Higher costs are rippling through the economy as businesses deal with supply constraints and pent-up demand. While some aspects of recent inflation, like materials prices, are likely temporary, other factors, including shifts in the labor market, may be more persistent. There's no such thing as a perfect inflation hedge, but exposure to a variety of assets may be important if higher prices prove to be more than just a passing risk.
Taper talks have begun. Markets got a small taste of a shift away from pandemic-era monetary policy following the Federal Reserve's June meeting—when the central bank acknowledged rising inflation, set the stage for scaling back its bond-buying program, and forecasted it would likely hike rates sooner than many may have hoped.1 Fed watchers will be tuning into the next meeting on July 28 for any insight into how quickly the Fed may make moves.
Diversification remains key. Despite the multitude of naysayers, maintaining a diversified portfolio is still one of the best long-term investment approaches. While there's no single way to do it—all investors have unique timeframes, goals, and risk-tolerance levels—diversification is a solid strategy, regardless of market conditions.  
Thanks for reading, and we'll talk to you again next month.
Bloomberg, Fed Sees Two Rate Hikes by End of 2023, Inches Towards Taper, 6/16/21, https://www.bloomberg.com/news/articles/2021-06-16/fed-holds-rates-at-zero-projects-two-hikes-by-the-end-of-2023?sref=ANhy9MmA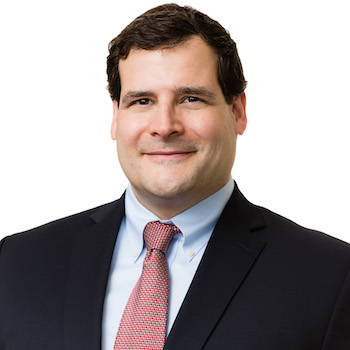 Mike Loewengart
Managing Director, Investment Strategy, E*TRADE Capital Management, LLC
Mike Loewengart is the Managing Director of Investment Strategy for E*TRADE Capital Management, LLC. Mike is responsible for the asset allocation and investment vehicle selections used in E*TRADE's advisory platforms. Prior to joining E*TRADE in 2007, Mike was the Director of Investment Management for a large multinational asset management company, where he oversaw corporate pension plan assets. Early in his career, Mike was a research analyst focusing on investment manager due diligence for the consulting divisions of several high-profile investment firms. Mike holds series 7, 24, and 66 designations, as well as the Chartered Alternative Investment Analyst (CAIA) designation. He is a graduate of Middlebury College with a degree in economics.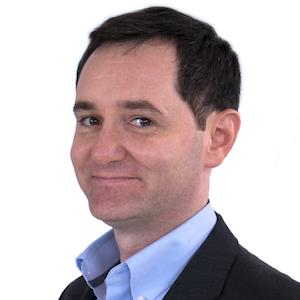 Andrew Cohen, CFA
Senior Director, Investment Strategy, E*TRADE Capital Management, LLC
Andrew Cohen is the Senior Director of Investment Strategy for E*TRADE Capital Management, LLC. Prior to joining E*TRADE, Andrew was the Director of Investments and Operations for a large Registered Investment Adviser, where his responsibilities included investment manager research, asset allocation, and portfolio construction. Previously, he was a Senior Research Analyst and Team Leader for a leading wealth management platform. He is a CFA® charterholder and a member of both the New York Society of Security Analysts and CFA Institute. He is a graduate of Virginia Tech with a BS in finance.
What to read next...
06/17/21
Check out four ideas for navigating the markets through the second half of the year.
---
06/10/21
As inflation rises, some investors may be looking for ways to hedge their portfolios.
---
06/01/21
Five takeaways for investors as we approach the halfway point of the year.
---