Market navigates risks as it sets more records
Mike Loewengart, Managing Director of Investment Strategy
E*TRADE Capital Management

08/02/21
The stock market played a familiar tune in July, rallying to record highs for a ninth-straight month as long-term interest rates declined, the tech sector outperformed, and earnings season got off to a solid start.
And it did so despite rising inflation, worries about the COVID delta variant, and volatility in the Chinese stock market. Toward the end of the month, as the Fed sat tight and reaffirmed its willingness to let the economy run hot in order to firm up the labor market, weekly jobless claims rose unexpectedly, and second-quarter GDP came in below estimates.
Despite these factors, investors returned to a familiar playbook, pursuing large-cap growth and "megatech" stocks in an environment where returns have become harder to come by. Here's a quick look at the ground the markets covered last month and some things investors may want to consider going forward.
US equities
The S&P 500 led the US market in July, gaining 2.4% and extending its year-to-date return to 18%. Meanwhile, the small-cap Russell 2000 lost 3.6% and saw its year-to-date return fall from first to last place (13.3%) as investors moved out of areas of the market that had outperformed earlier in the year when interest rates were on the upswing, which tends to favor cyclically oriented areas like small caps.
Defensive stocks were among the top S&P 500 sectors in July, while crude oil volatility and OPEC turmoil helped drag down the energy sector.
International equities
China's ongoing regulatory crackdown battered Chinese tech stocks last month, with the effects rippling throughout global equity markets, but especially those in Asia. The MSCI Emerging Markets (EM) index fell 6.7% in July, while the MSCI EM Asia index fell 7.8%. The MSCI EAFE index of developed markets fared better, gaining 0.8% for the month. Year to date, international stocks continued to trail the US market by a wide margin, with the MSCI EM index up 0.2% and the MSCI EAFE index up 9.7%.
Fixed income
Long-term Treasuries were the top-performing fixed-income asset class for the second month in a row, followed by Treasury Inflation Protected Securities (TIPS). A few factors—investors reassessing inflation prospects, foreign buyers taking advantage of relatively high yields compared to those at home, and some "flight-to-quality" buying—may have contributed to the rise in long-term Treasury prices and the decline in yields, which move inversely to prices. The benchmark 10-year T-note yield fell to its lowest level since February before steadying toward the end of the month.
Looking ahead
While US stock investors are no doubt enjoying the fact that the market's year-to-date return is still well above its historical average, that outperformance is also a reminder that record high after record high (after record high) isn't the rule—it's the exception. Here are a few things to keep in mind as we head deeper into summer:
Buckle up. Markets don't move in one direction indefinitely, so don't be caught off guard by increased volatility. We saw in July how anxiety about a potential COVID resurgence could help pull the rug out from under the market on any given day, and although the market didn't appear overly concerned by more increases in consumer and producer prices last month, inflation—"transitory" or not—is now a fact of life. Assets that may perform well when inflation is on the rise, including commodities and TIPS, and sectors like energy, health care, and real estate may help portfolios during volatile times. 

Don't forget about interest rates. An upturn in long-term rates—which investors should normally welcome as a sign of economic optimism—could disrupt the stock market, especially the tech sector, which has benefited from the recent rate decline.

Stay focused on the big picture. Investors should maintain a long-term perspective—yes, be ready for a potential correction, but don't get caught up in the day-to-day market noise. As always, one way to accomplish that goal is through broad-based diversification, even in areas, like fixed income or international equities, that currently appear to have more downside than upside.
Although every portfolio needs to reflect personal goals and risk-tolerance levels, the basic principle of holding a diverse group of uncorrelated investments for the long haul has a well-established track record.
Thanks for reading, and we'll talk to you again next month.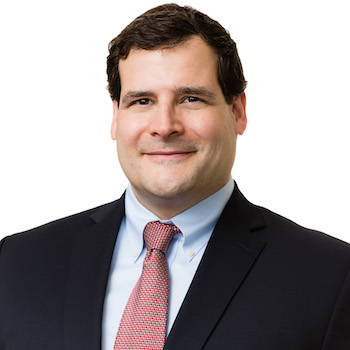 Mike Loewengart
Managing Director, Investment Strategy, E*TRADE Capital Management, LLC
Mike Loewengart is the Managing Director of Investment Strategy for E*TRADE Capital Management, LLC. Mike is responsible for the asset allocation and investment vehicle selections used in E*TRADE's advisory platforms. Prior to joining E*TRADE in 2007, Mike was the Director of Investment Management for a large multinational asset management company, where he oversaw corporate pension plan assets. Early in his career, Mike was a research analyst focusing on investment manager due diligence for the consulting divisions of several high-profile investment firms. Mike holds series 7, 24, and 66 designations, as well as the Chartered Alternative Investment Analyst (CAIA) designation. He is a graduate of Middlebury College with a degree in economics.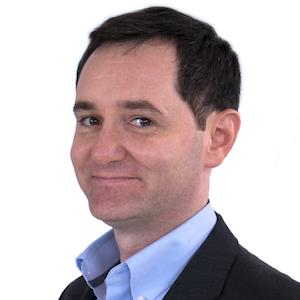 Andrew Cohen, CFA
Senior Director, Investment Strategy, E*TRADE Capital Management, LLC
Andrew Cohen is the Senior Director of Investment Strategy for E*TRADE Capital Management, LLC. Prior to joining E*TRADE, Andrew was the Director of Investments and Operations for a large Registered Investment Adviser, where his responsibilities included investment manager research, asset allocation, and portfolio construction. Previously, he was a Senior Research Analyst and Team Leader for a leading wealth management platform. He is a CFA® charterholder and a member of both the New York Society of Security Analysts and CFA Institute. He is a graduate of Virginia Tech with a BS in finance.
What to read next...
07/01/21
What should investors be watching amid rising inflation—and signs of a Fed shift?
---