Turning the page to 2023
Mike Loewengart, Head of E*TRADE Advisory Portfolio Construction, Morgan Stanley Global Investment Office
E*TRADE Capital Management

01/03/23
Most investors are no doubt eager to move on from 2022, which was the first year since 1969 that both US stocks and bonds ended a calendar year in the red.1
Although it's tempting to think markets start fresh every January, many of the conditions that made last year so challenging are due to persist into 2023. The Fed may stop hiking rates, but it is unlikely to cut them until the end of the year. Inflation may continue to moderate, but it will still be far above the Fed's target rate. The stock market may have a better year than it did in 2022, but it could be a bumpy ride.
It's not all cloudy skies, though. Every year brings unexpected developments and opportunities. But before delving into a few emerging investment themes—including potentially stronger international equities and robust fixed-income returns—let's see where the markets stand after a tumultuous 2022.
US equities
Although the Dow Jones Industrial Average looked like it might escape negative territory late in the year, a weak December helped make 2022 the worst year for the US stock market since 2008. The S&P 500 fell 18.1%, while the tech-heavy Nasdaq Composite ended the year 32.5% lower:
Sectors
Surging crude oil and natural gas prices in the first half of the year helped make the 2022 sector story one of "energy vs. everything else." Even though oil and gas prices retreated significantly in the second half, the energy sector still gained 65.7% for the year, while three defensive sectors—utilities, consumer staples, and health care—held up best to the selling pressure (utilities posted a small gain). Four sectors—communications services, consumer discretionary, tech, and real estate—bore the brunt of the year's bearishness:
International equities
Overall, international stock performance was roughly comparable to the S&P 500—developed markets were somewhat stronger and emerging markets were a little weaker:
Fixed income
The chart below highlights the dramatic shift in the interest rate landscape last year: A yield curve that was upward sloping at the end of 2021 flattened significantly by the middle of 2022, and was notably inverted by the end of the year as short-term rates rose more than long-term rates, potentially signaling lower confidence in the longer-term economic picture. The benchmark 10-year T-note yield ended 2022 at 3.88%, more than twice as high as it was at the end of 2021 (1.51%), but lower than October's high of 4.23%:
Looking ahead
Here are a few ideas to consider as 2023 gets underway:
Stick with quality. Even if this turns out to be a better year for stocks than 2022, don't expect the market to revert back to "roaring-bull" form. Morgan Stanley & Co. analysts estimate the S&P 500 may end 2023 around 3,9002 (more or less where it ended the year), but with plenty of swings along the way. Like last year, investors should focus on quality stocks—those with proven cash flow, and/or a track record of raising dividends in good times and bad.
Think globally. A strong US dollar pressured international stocks for most of 2022. If the buck continues to cool off, as Morgan Stanley & Co. analysts expect, it could provide a tailwind for international equities, especially emerging market stocks.3
Bullish bonds? The fixed-income market is poised to produce a positive return this year, and its potentially robust yields could be a key component of portfolio health.

The current market environment is one many investors have never experienced before, and it calls for discipline in the face of persistent challenges. As always, diversification and regular rebalancing is a proven way to maintain a resilient portfolio that can help you achieve your long-term investment goals.
Thanks for reading, and we'll talk to you again next month.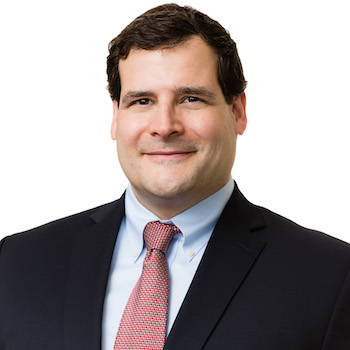 Mike Loewengart
Head of Portfolio Construction for Morgan Stanley Portfolio Solutions
Mike Loewengart is Head of Portfolio Construction for Morgan Stanley Portfolio Solutions and a Managing Director in the Morgan Stanley Wealth Management Global Investment Office. Mike is responsible for the asset allocation and investment vehicle selections used in E*TRADE's advisory platforms. Prior to joining E*TRADE in 2007, Mike was the Director of Investment Management for a large multinational asset management company, where he oversaw corporate pension plan assets. Early in his career, Mike was a research analyst focusing on investment manager due diligence for the consulting divisions of several high-profile investment firms. Mike holds series 7, 24, and 66 designations, as well as the Chartered Alternative Investment Analyst (CAIA) designation. He is a graduate of Middlebury College with a degree in economics.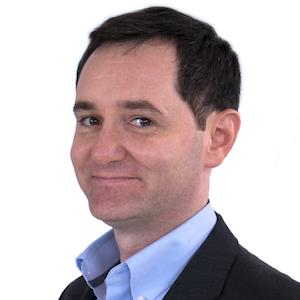 Andrew Cohen, CFA
Executive Director, Morgan Stanley WM Global Investment Office
Andrew Cohen is an Executive Director in the Morgan Stanley Wealth Management Global Investment Office and an investment strategist for ETCM LLC. Prior to joining E*TRADE, he was the Director of Investments and Operations for a large Registered Investment Advisor, where his responsibilities included investment manager research, asset allocation, and portfolio construction. Previously, he was a Senior Research Analyst and Team Leader for a leading wealth management platform. He is a Chartered Financial Analyst (CFA®) charterholder and a member of the CFA Institute and CFA Society New York. He is a graduate of Virginia Tech with a Bachelor of Science (B.S.) in finance.
What to read next...
11/02/22
What's on the horizon for the markets after the Fed's latest interest rate increase?
---
10/03/22
After a bearish September, find out which market catalysts may be in play as we head into the fourth quarter.
---
09/01/22
The Fed hasn't reached its destination yet, which means investors may be in for more of the bumpy ride they've experienced so far this year.
---