A not-so-dry January for investors
Mike Loewengart, Managing Director of Investment Strategy
E*TRADE Capital Management

02/01/21
January is often a busy month for the markets, but this one seemed to pack in even more action than usual.
A new Congress took shape, and the Biden administration began its tenure in Washington. Earnings season got underway with some of the biggest names in the S&P 500® reporting their final numbers for 2020. The Federal Reserve held its first policy meeting of the year, confirming it will indeed be keeping interest rates near zero and continuing bond purchases until the economy is on solid footing. And speculative activity in a few stocks created jitters—and a lot of chatter about bubbles and general frothiness in the market. 
US equities
In a volatile end to the month, stocks retreated from record highs. The S&P 500 and Dow dipped into negative territory for the year, posting their first monthly losses since October. Small caps, which have led the market for the past several months, maintained their strength, with the Russell 2000 gaining 5%.
Sector performance was mixed as earnings results poured in. Some of the leaders of the past three months, including financials and materials, moved toward the back of the pack. Energy remained strong despite taking a big hit in the final week of the month. Real estate and utilities finished January in the third and fifth spot, respectively, an indication investors were getting defensive as the market pulled back at month-end. 
International equities
On the international front, emerging markets continued to dominate and analysts at Morgan Stanley believe a case can be made for emerging market equities outperforming US stocks. Evidence that China's economy is continuing to rebound (GDP actually grew in 20201) may fuel growth in emerging market countries, especially in Asia. 
Fixed income
Overall, the bond market was weak as investors moved away from fixed income and looked for returns elsewhere. But two areas of relative strength were municipals and high-yield corporates. Municipal bonds significantly outperformed taxable bonds. Munis could become attractive amid the possibility of higher taxes under a Biden presidency (munis are typically exempt from federal taxes), as well as expectations that a Democratic-controlled Congress may push for federal aid for state and local governments.
Longer-term Treasuries were the weakest performer of the major fixed-income asset classes. The yield curve steepened as yields on long-term Treasuries rose (more on this below).
Food for thought
There's been a flurry of activity over the past few weeks that may have made investors anxious about the market outlook. It's worth taking some time to put a few things in context.
Despite the ongoing pandemic, the economic outlook is improving, given the rolling out of vaccines, the prospect of additional fiscal stimulus, and unwavering support from the Federal Reserve.
This is reflected in the steepening yield curve (i.e. rising longer-term rates), which is typically seen as a sign of future economic growth, although it can also mean investors expect inflation to pick up. A rise in rates and the potential for inflation can trigger investors' nerves because: 
Higher rates create headwinds for stocks—especially if they rise quickly—since they increase borrowing costs, cutting into corporate earnings. Higher rates also make bonds look more attractive to investors.
Besides the fact that inflation erodes purchasing power, pronounced inflation may cause the Fed to tighten monetary policy.
For now, though, the Fed has pegged short-term interest rates near zero to help the economy through the pandemic and has committed to keeping them there for the foreseeable future. 
With rates near historic lows, investors have turned to stocks in search of higher returns. Recent massive rallies in a handful of names may be adding to unease about an overly speculative market. But the movement in a few individual stocks doesn't necessarily represent a risk to the broad market, which is more likely to be driven by the course of the virus, stimulus, and growth prospects. 
Regardless, investors should keep their wits about them. If they stay focused on personal goals and stick to their individual plans, they can often avoid getting caught up in day-to-day noise.
Thanks for reading, and we'll talk to you again next month.
Morgan Stanley Wealth Management, "5 Reasons Why Emerging Markets May Just Be Getting Started," 1/25/21, https://www.morganstanley.com/ideas/emerging-markets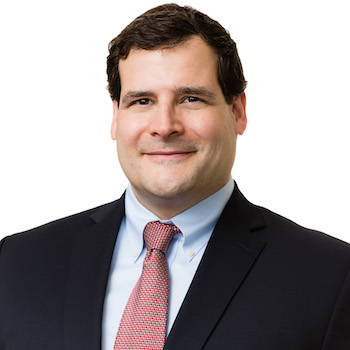 Mike Loewengart
Managing Director, Investment Strategy, E*TRADE Capital Management, LLC
Mike Loewengart is the Managing Director of Investment Strategy for E*TRADE Capital Management, LLC. Mike is responsible for the asset allocation and investment vehicle selections used in E*TRADE's advisory platforms. Prior to joining E*TRADE in 2007, Mike was the Director of Investment Management for a large multinational asset management company, where he oversaw corporate pension plan assets. Early in his career, Mike was a research analyst focusing on investment manager due diligence for the consulting divisions of several high-profile investment firms. Mike holds series 7, 24, and 66 designations, as well as the Chartered Alternative Investment Analyst (CAIA) designation. He is a graduate of Middlebury College with a degree in economics.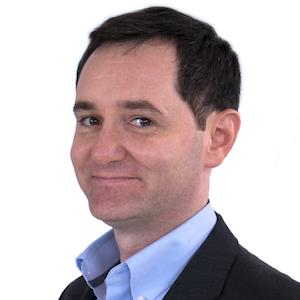 Andrew Cohen, CFA
Senior Director, Investment Strategy, E*TRADE Capital Management, LLC
Andrew Cohen is the Senior Director of Investment Strategy for E*TRADE Capital Management, LLC. Prior to joining E*TRADE, Andrew was the Director of Investments and Operations for a large Registered Investment Adviser, where his responsibilities included investment manager research, asset allocation, and portfolio construction. Previously, he was a Senior Research Analyst and Team Leader for a leading wealth management platform. He is a CFA® charterholder and a member of both the New York Society of Security Analysts and CFA Institute. He is a graduate of Virginia Tech with a BS in finance.
What to read next...
01/28/21
In the thick of a pivotal earnings season, here are a few things to keep in mind when it comes to results and stock performance.
---
01/22/21
The record-breaking market has some investors seeing bubbles. We explore both sides of the debate.
---
01/14/21
What could the shifting makeup of Congress mean for the market?
---