Volatility wake-up call
Mike Loewengart, Managing Director of Investment Strategy
E*TRADE Capital Management

02/01/22
The market wasted no time in diverging from its record-setting 2021—January was the weakest month for US stocks since March 2020.
While the downturn's sharpness may have caught people off guard, in one sense it was an acceleration of themes that were playing out toward the end of last year: The sell-off was steepest in the tech and growth stocks that had benefited the most amid ultra-low interest rates, but had begun to lose some of their momentum in Q4. With longer-term rates rising and the Federal Reserve confirming its plan to begin raising short-term rates in March, the market was arguably ripe for volatility—especially considering the 100%-plus rally that unfolded between March 2020 and the first few days of last month.
The other side of the coin is that some previously underperforming areas of the market have shown signs of life. Does that mean value and fundamentals are—finally—coming back into favor? Let's take a look at how the markets fared last month, and what we should keep in mind as we face what could be an extended period of volatility.
US equities
As deep as January's pullback was for the broad market, tech and growth stocks bore the brunt of the selling. The tech-heavy Nasdaq Composite fell 9% last month, while the small-cap Russell 2000 lost 9.6%:
Sectors
In terms of sector performance, about the only trend that carried over from 2021 was the bullishness in energy stocks, which continued to benefit from rising crude oil prices. Six sectors fell more than 6%, with consumer discretionary and real estate losing the most ground:
International equities
International stocks also retreated last month, but not quite as much as the US market. (A couple of exceptions: Latin America gained 7.4% and UK equities climbed 1%.) Overall, developed markets were weaker than emerging markets, with the MSCI EAFE Index falling 4.8%, while the MSCI Emerging Markets Index lost only 1.9%:
Fixed income
Unlike stocks, the bond market carried forward its basic trend from 2021—with prices falling as yields, which move inversely to prices, continued to climb in January. The biggest increases occurred at the short end of the curve (three- and six-month yields). And while rates are still historically low overall, the benchmark 10-year T-note yield ended January up 268 basis points at 1.78%—its biggest monthly increase since March 2021, and its fourth-biggest of the past five years:
Looking ahead
January was a reminder that market volatility is inevitable—even "normal." And many analysts, including Morgan Stanley Wealth Management strategists, have pointed out the choppiness is unlikely to disappear quickly. But similar (and far worse) episodes from the past show that investors who maintained diversified, long-term portfolios were usually rewarded over time. With that in mind:
Quality can help ride out volatility. With many of the formerly high-flying growth and tech names experiencing some of the biggest losses recently, fundamentals may finally be poised to make a comeback. Many companies with poor (or no) earnings have been punished. Those with more established bottom lines may find renewed favor in the shifting environment.
Revisit unloved areas of the market. On the same theme, some long-neglected areas of the market held up surprisingly well in January. For example, not only did international markets outperform the US overall, but international value stocks did even better: The EAFE Value Index gained 1% for the month.
Assess risk and adjust, if needed. Investors with overly aggressive asset allocation may decide they want to adjust their portfolio mix to something more conservative. Alternately, investors who are comfortable with their risk level may want to reassess the performance of riskier assets and rebalance accordingly.
When it comes to volatility, it is wise to keep one's emotions in check. A good rule of thumb may be, don't get too pessimistic about downturns, or too complacent about upturns—we're likely to see more of both. But the ride will likely be less bumpy with a balanced, diversified portfolio.
Thanks for reading, and we'll talk to you again next month.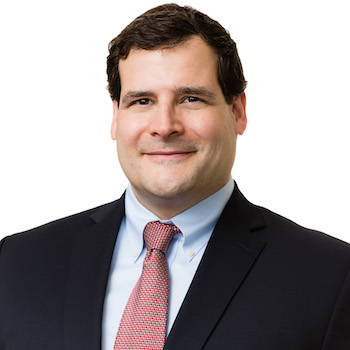 Mike Loewengart
Managing Director, Investment Strategy, E*TRADE Capital Management, LLC
Mike Loewengart is the Managing Director of Investment Strategy for E*TRADE Capital Management, LLC. Mike is responsible for the asset allocation and investment vehicle selections used in E*TRADE's advisory platforms. Prior to joining E*TRADE in 2007, Mike was the Director of Investment Management for a large multinational asset management company, where he oversaw corporate pension plan assets. Early in his career, Mike was a research analyst focusing on investment manager due diligence for the consulting divisions of several high-profile investment firms. Mike holds series 7, 24, and 66 designations, as well as the Chartered Alternative Investment Analyst (CAIA) designation. He is a graduate of Middlebury College with a degree in economics.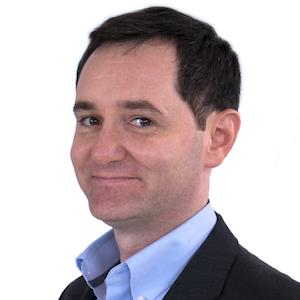 Andrew Cohen, CFA
Executive Director, Morgan Stanley WM Global Investment Office
Andrew Cohen is an Executive Director in the Morgan Stanley Wealth Management Global Investment Office and an investment strategist for ETCM LLC. Prior to joining E*TRADE, he was the Director of Investments and Operations for a large Registered Investment Advisor, where his responsibilities included investment manager research, asset allocation, and portfolio construction. Previously, he was a Senior Research Analyst and Team Leader for a leading wealth management platform. He is a Chartered Financial Analyst (CFA®) charterholder and a member of the CFA Institute and CFA Society New York. He is a graduate of Virginia Tech with a Bachelor of Science (B.S.) in finance.
What to read next...
12/01/21
Find out about the competing market themes that may play out as we head toward the end of the year.
---
10/01/21
A look at what drove the markets in September, and what's on the horizon heading into October.
---
09/20/21
When the stock market is falling more and faster than it has in a while, it's important to maintain some perspective.
---