Optimism amid volatility
Mike Loewengart, Managing Director of Investment Strategy
E*TRADE Capital Management

03/01/21
Heading into March, the economic recovery is showing signs of momentum, COVID infections and hospitalizations are decreasing, and vaccine distribution is improving. 
At the same time, the recent rise in interest rates and inflation expectations have become a hot topic, roiling the market. While investors may be feeling uneasy about the latest bout of volatility, the good news is that these market conditions coexist with prospects for robust economic growth—and a path forward that may look more normal than the events of the past year. 
Here's a quick recap of what happened in the markets last month, and what's ahead.
US equities
The major stock indexes posted modest gains in February, despite heightened volatility at the end of the month. The Dow and S&P 500®, both of which started the month in negative territory, finished in the green year-to-date. Small caps maintained their strength, with the Russell 2000 adding 6.2% to its 5.0% run in January. The Nasdaq Composite eked out a 1% gain, despite experiencing its biggest pullback since October amid the uptick in long-term interest rates. Rising rates can spook stock investors since they increase borrowing costs and cut into corporate earnings. They also make bonds look more attractive.
The best performing sectors were energy and financials, which benefited from higher oil prices and interest rates, respectively. Defensive sectors like utilities, health care, and consumer staples were the worst performers.
International equities
International stocks were just behind US large caps. Developed markets finished ahead of emerging markets amid strong gains in the UK. Within emerging markets, which lost a lot of their earlier gains at the end of the month, Asia was one of the top-performing regions. Indian equities were a bright spot, gaining 5.2%.
Fixed income
Overall, the fixed income market had a negative month as yields spiked higher (remember, bond prices and yields move inversely). The yield on the benchmark 10-year Treasury note surged to its highest level since last February, at one point reaching 1.6%—up from 1.09% at the start of the month.1 Longer-term Treasuries were the month's worst performer. Meanwhile, short-term rates were little changed, anchored by Fed policy.
The sole positive price performer among fixed income assets were high-yield corporate bonds.
Looking ahead
The past year has been punctuated by a continuous stream of robust monetary and fiscal stimulus intended to help the markets and economy through the COVID crisis. This is, obviously, not the norm. As vaccine distribution and the economic recovery progress, new market catalysts—and challenges—will likely materialize. A few points to keep in mind: 
Rising rates aren't necessarily cause for doom and gloom. Although interest rates have risen markedly since the start of the year, it's important to remember they're still relatively close to historical lows. Nonetheless, the recent weakness in high-flying tech shares illustrates the headwinds this can create for stocks. But fear not, as Morgan Stanley's Chief Cross-Asset Strategist Andrew Sheets noted in a recent Thoughts on the Market  podcast, "there's a lot of historical evidence that markets can do just fine if yields are rising because the economy is getting better."2
The Fed doesn't appear to be ready to take its foot off the gas. Some investors are worried that a pick-up in inflation is on the horizon, which could cause the Fed to reign in its support. But Chairman Powell has repeatedly assured market watchers that the Fed's ultra-accommodative stance isn't changing anytime soon. In his Congressional testimony last month, Powell downplayed inflation fears, saying, "We do expect that inflation will move up. But we don't expect the effects on inflation will be particularly large or persistent."3
Diversification is a tried-and-true strategy. For investors concerned about the risks of rising rates and potential inflation, portfolio diversification is key. Over the long term, equities have tended to keep pace with, or stay a little ahead of, inflation—but stock selection is important in this environment. Investors may be considering high-quality, dividend-paying stocks, and on the fixed income side, Treasury inflation-protected securities (TIPS).
Thanks for reading, and we'll talk to you again next month.
CNBC, "The 10-year Treasury yield jumps above 1.6% in a rapid move, unnerving investors," 2/25/21, https://www.cnbc.com/2021/02/25/us-bonds-treasury-yields-rise-ahead-of-fourth-quarter-gdp-update.html
Morgan Stanley, Thoughts on the Market podcast, "The Risk of Rising Rates," 2/19/21, https://www.morganstanley.com/ideas/thoughts-on-the-market-sheets
AP News, "Fed's Powell: Recovery incomplete, high inflation unlikely," 2/23/21, https://apnews.com/article/feds-economy-recovery-incomplete-d27f01cba34178de391f411cd1fbcc4d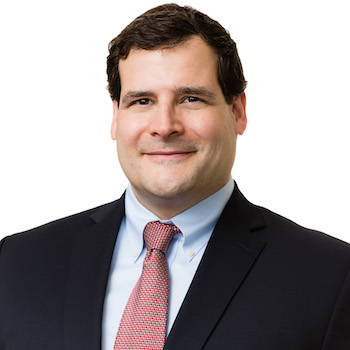 Mike Loewengart
Managing Director, Investment Strategy, E*TRADE Capital Management, LLC
Mike Loewengart is the Managing Director of Investment Strategy for E*TRADE Capital Management, LLC. Mike is responsible for the asset allocation and investment vehicle selections used in E*TRADE's advisory platforms. Prior to joining E*TRADE in 2007, Mike was the Director of Investment Management for a large multinational asset management company, where he oversaw corporate pension plan assets. Early in his career, Mike was a research analyst focusing on investment manager due diligence for the consulting divisions of several high-profile investment firms. Mike holds series 7, 24, and 66 designations, as well as the Chartered Alternative Investment Analyst (CAIA) designation. He is a graduate of Middlebury College with a degree in economics.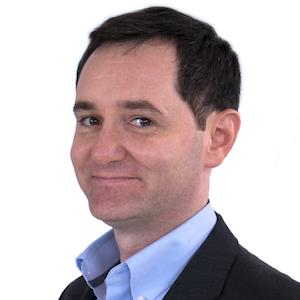 Andrew Cohen, CFA
Senior Director, Investment Strategy, E*TRADE Capital Management, LLC
Andrew Cohen is the Senior Director of Investment Strategy for E*TRADE Capital Management, LLC. Prior to joining E*TRADE, Andrew was the Director of Investments and Operations for a large Registered Investment Adviser, where his responsibilities included investment manager research, asset allocation, and portfolio construction. Previously, he was a Senior Research Analyst and Team Leader for a leading wealth management platform. He is a CFA® charterholder and a member of both the New York Society of Security Analysts and CFA Institute. He is a graduate of Virginia Tech with a BS in finance.
What to read next...
02/25/21
As we approach the end of Black History Month and the start of Women's History Month, investors may be looking for ways to advance D&I efforts with their portfolios.
---
02/19/21
Stocks have reached new highs, but where's the economy? Investors may want to get a pulse on the data critical to the market's long-term health.
---
02/11/21
What should investors know about the rules of the driverless road?
---