Six more weeks of winter for markets?
Mike Loewengart, Vice President of Investment Strategy
E*TRADE Capital Management

03/02/20
Punxsutawney Phil may have predicted an early spring this year, but February was a bone-chilling month for the markets.
"Brutal virus selling."
That's the phrase used by Investing.com.1 A dramatic but nonetheless accurate assessment of market activity at month close, wherein Coronavirus fears erupted, resulting in the fastest correction in history, as the S&P 500® dropped more than 10% from its February 19 peak in just six days.2
A growing number of cases reported outside of China rattled investors. Outbreaks in South Korea, Italy, and the Middle East exacerbated fears that the global economy may take a permanent hit. The volatility sent stocks into their biggest correction since September–December 2018, while the yield on the benchmark 10-year T-note fell multiple times to new record lows. And despite previous indications that the Fed is committed to its current monetary policy, market watchers are now predicting the disease will drive the central bank to step off the sidelines.
US equities
All four of the major US benchmarks finished the month in the red, as stocks entered correction territory after a four-month rally. The Dow dropped around 14% from the record high it set earlier in February, while the S&P 500 fell to its lowest level since August.
While performance was down across the board, growth stocks—which have come to be synonymous with big tech—maintained an edge over their value peers, as typical value stocks like financials continued to suffer from a lower-rate environment. The energy sector was the worst-performer for a second-straight month, as oil and gas companies faced weak growth expectations across the globe. 
International equities
International equities were also down for the month. While Asian markets have been grappling with the impact of the coronavirus for weeks now, the recent outbreak in Italy marked the beginning of the outbreak in Europe. Developed markets were down almost twice as much as emerging markets amid worries that a hit to Europe's third-largest economy could be a tipping point for an already-weak eurozone.
Fixed income
The yield curve flattened significantly through February as yields fell while investors sought safety in high-quality fixed income. Longer-term Treasuries were the best performing asset class in the fixed-income sector. High-yield corporate bonds, although positive for the month, were among the weakest fixed-income sectors, as investors shirked credit risk.
Looking ahead
The recent volatility undoubtedly has investors feeling uneasy, but after such an extended equity rally, some market turbulence is par for the course. Remember, conditions can change quickly and emotionally charged events can often exaggerate perceived risks. For some perspective, the Centers for Disease Control and Prevention (CDC) estimate there have been as many as 45 million cases of the flu in the US since October, and 46,000 deaths.3 When compared to the 90,000 global cases and 3,000 deaths from the coronavirus, the recent panic may seem overblown.
On the other hand, opportunistic investors may view the pullback as an opportunity to pick up beaten-down stocks at a discount. History suggests the longer-term market impact of health scares like the coronavirus is limited,4 and investors with long-term horizons may be eyeing candidates like international equities and energy stocks.
Here are a few things we'll be keeping an eye on in the coming weeks:
Next stage of the coronavirus: The Italy outbreak has raised fears about widespread contagion across Europe. And while the US braces for cases here at home, a decline in the number of new cases in China is at least a positive sign that the worst may be over at the epicenter. Bottom line, the coronavirus will certainly continue to make headlines in the coming weeks, and more near-term volatility is likely.
Guidance revisions: Despite better-than-expected Q4 earnings, several companies have now issued warnings that the outbreak will likely have a negative impact on their future profits. Apple, Mastercard, and Microsoft are among the high-profile corporations to cut growth forecasts because of the coronavirus.
The Fed: The Federal Reserve's next meeting is on March 18. In his congressional testimony last month, Chairman Jerome Powell reiterated the Fed's current stance, telling lawmakers the bank would want to see evidence that disruptions to China's economy were materially affecting the US before it would consider easing rates.5 Still, according to the CME FedWatch Tool, markets are now all but certain the bank will cut rates at its next meeting.
Thanks for reading, and we'll talk to you again next month.
Click here to log on to your account or learn more about E*TRADE's trading platforms, or follow the Company on Twitter, @ETRADE, for useful trading and investing insights. Online stock, ETF, and options trades are now commission-free.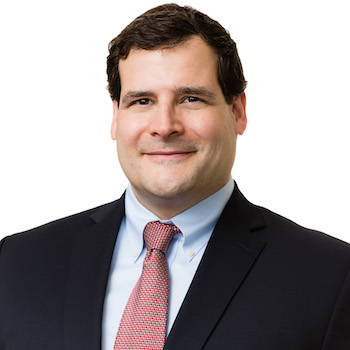 Mike Loewengart
Managing Director, Investment Strategy, E*TRADE Capital Management, LLC
Mike Loewengart is the Managing Director of Investment Strategy for E*TRADE Capital Management, LLC. Mike is responsible for the asset allocation and investment vehicle selections used in E*TRADE's advisory platforms. Prior to joining E*TRADE in 2007, Mike was the Director of Investment Management for a large multinational asset management company, where he oversaw corporate pension plan assets. Early in his career, Mike was a research analyst focusing on investment manager due diligence for the consulting divisions of several high-profile investment firms. Mike holds series 7, 24, and 66 designations, as well as the Chartered Alternative Investment Analyst (CAIA) designation. He is a graduate of Middlebury College with a degree in economics.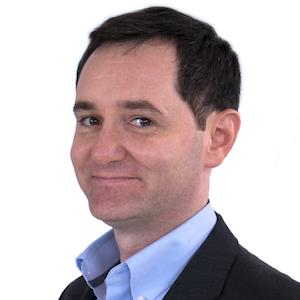 Andrew Cohen, CFA
Senior Director, Investment Strategy, E*TRADE Capital Management, LLC
Andrew Cohen is the Senior Director of Investment Strategy for E*TRADE Capital Management, LLC. Prior to joining E*TRADE, Andrew was the Director of Investments and Operations for a large Registered Investment Advisor, where his responsibilities included investment manager research, asset allocation, and portfolio construction. Previously, he was a Senior Research Analyst and Team Leader for a leading wealth management platform. He is a CFA® charterholder and a member of both the New York Society of Security Analysts and CFA Institute. He is a graduate of Virginia Tech with a BS in finance.
What to read next...
02/24/20
Market volatility has spiked as investors weigh the potential impact of the coronavirus outbreak.
---
02/21/20
With big tech dominating the market, could investors unknowingly be overexposed? We explore ideas for diversification.
---
02/14/20
As China grapples with major health scare, much of the impact remains unknown. We look to past events for perspective on what it may mean for the market.
---