With 20/20 hindsight, market looks toward 2021
Mike Loewengart, Managing Director of Investment Strategy
E*TRADE Capital Management

01/04/21
To think that the events of last year took place within the space of 12 months is incredible: A global pandemic. The first bear market since 2008–2009. The end of a decade-long economic expansion—and the sharpest downturn on record. Two emergency rate cuts from the Fed. The largest fiscal stimulus package in US history. A call to address racial inequality. One of the most contentious presidential elections in recent memory. 
And to wrap it all up, the stock market ended December at record highs.
US equities
Despite a vicious wave of COVID infections, stocks pressed higher in December as vaccines rolled out across the country and Congress passed the long-awaited stimulus 2.0 package. Small caps dominated in the fourth quarter, with the Russell 2000 gaining 31% from October–December to finish the year up 20%—the second-highest annual return of the major indexes. But it didn't come close to the Nasdaq's remarkable 45% rally, which cemented its title as the belle of the "stay-at-home" ball. 
Technology held on to its leadership position, despite losing some momentum later in the year, claiming the top spot among the S&P 500® sectors for two years in a row. While energy and financials—two of the weakest sectors on the year—showed relative strength in the final quarter of 2020, it wasn't enough to match the pace of growth many high-flying tech names experienced amid the pandemic.
International equities
International equities also closed out the year with solid gains. Emerging markets outperformed developed markets both for the month and the year. Pockets of Europe have come under strict lockdown restrictions again, and some countries have imposed travel bans after a new fast-spreading strain of COVID was identified in the UK.1 Meanwhile, COVID cases have declined in many emerging markets, and China, the original epicenter, has made steady progress in its economic recovery.2
Fixed income
While bond returns were muted in December, it was a strong year for fixed income assets across the board. The bellwether BBgBarc US Aggregate Bond index returned 7.5%. Longer-term Treasuries led the way, returning nearly 18%—although much of that was achieved early last year, when the onset of the pandemic spurred a flight to safe-haven assets. Investment grade corporate bonds also posted a strong performance, up roughly 10%.
The yield on the 10-year T-note, which started 2020 at 1.9%, touched a record low 0.3% in early March and ended the year at 0.9%.
Themes for 2021
While there is no shortage of remarks to be made about the past year, let's set our sights on what's ahead. Here are five developments we'll be watching:
Vaccine distribution: There is still much to be seen about the logistics of mass vaccination. If distribution goes according to plan, by the second half of the year, a meaningful portion of the general population could be vaccinated. But the timeline isn't set in stone, and any major disruptions to distribution or manufacturing channels may delay a full economic recovery.
Stimulus: The latest $900 billion aid package passed by Congress included another round of direct payments, supplemental unemployment benefits, and small business support.3 But the question remains—will it be enough? Another consideration is the aftereffects of stimulus of this size and scope. In addition to the fiscal relief from the government, the Federal Reserve has unleashed nearly every tool at its disposal to help prop up the economy. The growing federal debts and deficits and increased money supply may spur inflation and contribute to a decline in the value of the dollar against other major currencies.
Market trajectory: The market has seemingly latched on to a future that is far removed from current conditions, looking beyond a rampant virus and crippled economy, pricing in optimism for the year ahead. It may take new catalysts for stocks to rise further.
Market leadership: As investors begin to move past the coronavirus, there may be opportunities for new market leadership. While growth stocks have outpaced value stocks by a wide margin in recent years, small caps and value strategies may be poised to rebound as the economy recovers. Investors may want to focus on the fundamentals of individual companies and sectors for results. That's not to say the effects of the pandemic won't last for a long time for some sectors. For example, the increased reliance on technology and digital infrastructure isn't likely to go away any time soon.
Global growth: A change in leadership may play out on a macro scale as well. Our colleagues at Morgan Stanley4 expect global economies to recover more quickly than the US, and with attractive prices relative to their US peers, international stocks may take the spotlight.
Bottom line: For investors, the start of a new year brings with it the opportunity to take a fresh look at their portfolios. Make sure investments are aligned with individual goals, timelines, and risk tolerance, and then, with 20/20 hindsight, look for opportunities in 2021.
Thanks for reading, and we'll talk to you again next month.
MarketWatch, "European countries and Canada ban travel from U.K. amid highly infectious COVID-19 strain," 12/20/20, https://www.marketwatch.com/story/bans-on-u-k-travelers-begin-in-some-parts-of-europe-amid-highly-infectious-covid-19-strain-11608492955
Morgan Stanley Research, "2021 Global Economic Outlook: The Next Phase of the V," 12/1/20, https://www.morganstanley.com/ideas/global-economic-outlook-2021
The New York Times, "A Look at What's in the Stimulus Package Trump Signed," 12/28/20, https://www.nytimes.com/2020/12/28/business/economy/second-stimulus-package.html
E*TRADE Financial Holdings, LLC is a business of Morgan Stanley.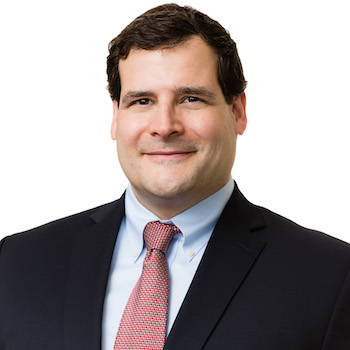 Mike Loewengart
Managing Director, Investment Strategy, E*TRADE Capital Management, LLC
Mike Loewengart is the Managing Director of Investment Strategy for E*TRADE Capital Management, LLC. Mike is responsible for the asset allocation and investment vehicle selections used in E*TRADE's advisory platforms. Prior to joining E*TRADE in 2007, Mike was the Director of Investment Management for a large multinational asset management company, where he oversaw corporate pension plan assets. Early in his career, Mike was a research analyst focusing on investment manager due diligence for the consulting divisions of several high-profile investment firms. Mike holds series 7, 24, and 66 designations, as well as the Chartered Alternative Investment Analyst (CAIA) designation. He is a graduate of Middlebury College with a degree in economics.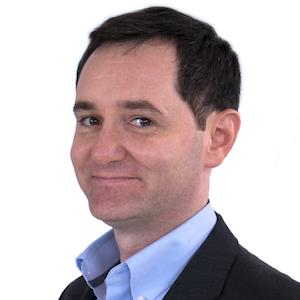 Andrew Cohen, CFA
Senior Director, Investment Strategy, E*TRADE Capital Management, LLC
Andrew Cohen is the Senior Director of Investment Strategy for E*TRADE Capital Management, LLC. Prior to joining E*TRADE, Andrew was the Director of Investments and Operations for a large Registered Investment Adviser, where his responsibilities included investment manager research, asset allocation, and portfolio construction. Previously, he was a Senior Research Analyst and Team Leader for a leading wealth management platform. He is a CFA® charterholder and a member of both the New York Society of Security Analysts and CFA Institute. He is a graduate of Virginia Tech with a BS in finance.
What to read next...
12/23/20
High-profile SPACs have brought this IPO alternative front and center. Here's what investors may want to know.
---
12/17/20
The Fed just wrapped its final meeting of an extraordinary year. What will it be watching in 2021?
---
12/10/20
The pressure is on companies to advance D&I. Interested in aligning investments with values? Here's some food for thought.
---