Market faces change of seasons
Mike Loewengart, Managing Director of Investment Strategy
E*TRADE Capital Management

09/01/21
The summer may be winding down, but the US stock market showed few signs of cooling last month, repeatedly setting new records despite worries about the COVID delta variant, turmoil in Afghanistan, an upturn in long-term interest rates, and—last but not least—a Federal Reserve that continued to signal it was prepared to begin tapering its economic stimulus measures before the end of the year.
Just one example of how brisk the market was in August: The S&P 500 hit 12 all-time highs—a remarkable tally given it occurred during the market's typically sleepy, late-summer period. But market trends, like seasons, don't last forever—something investors may want to keep in mind as we head into what is often one of the more volatile periods of the year.
First, though, let's recap what the markets did last month.
US equities
Continued strength in mega-cap tech stocks helped the Nasdaq Composite lead the US market in August with a 4.1% return, followed by the S&P 500 (+3%), which is still the year-to-date frontrunner (+21.6%). Meanwhile, the small-cap Russell 2000 looked like it was headed for another negative month, but it turned things around near the end of August with its best week since March:
Sectors
Financial (+5.1%) and communication services stocks (+5%) provided the biggest boost to the S&P 500 last month, while the energy sector (-2%) suffered its second-straight down month despite rallying toward the end of August as crude oil prices jumped off a three-month low:
International equities
Outside the US, developed markets outperformed emerging markets for most of August, but the latter pulled ahead with an end-of-month surge. The MSCI Emerging Markets (EM) index gained 2.6% while the MSCI EAFE index of developed markets gained 1.8%:
Fixed income
August was a weak month overall for fixed-income investments as yields increased and prices (which move inversely to yields) mostly fell. In the US, high-yield corporate bonds were the best performers, posting a small gain for the month. Long-term Treasuries declined modestly, as the benchmark 10-year T-note yield climbed from a six-month low of 1.17% in early August to end the month at 1.3%:
Looking ahead
As we head into what is historically the most volatile period of the year for stocks, "Don't let your guard down" may be a good mantra for investors who haven't had to weather an S&P 500 downturn deeper than 5% or longer than 13 days so far this year. A few things to consider as summer gives way to fall:
Volatility won't take an extended vacation. Recent performance may make it seem like nothing will ever derail the stock market, but investors need to be realistic: COVID is far from being yesterday's news, tapering will happen sooner or later, and as last month showed, geopolitical disruptions can occur when you least expect them. And don't forget the law of averages will—eventually—catch up with any market that keeps going up, week after week, month after month. 

Tapering and the jobs market. The Fed taking its foot off the economic-stimulus gas pedal worries stock investors, but the timing of tapering may be less certain than many believe. Keep an eye on jobs: The Fed has cited labor-market strength as a prerequisite for tapering, and while the recent numbers have been solid, they haven't been exceptional. Any softening could alter the taper timeline. But investors anticipating higher rates are likely eyeing areas of the market, like financials, with the potential to perform better in a rising-rate environment.
Remember the role of fixed income. Despite minimal yields, fixed-income plays a key role as a portfolio balancer—something that's especially important in volatile markets.
Staying disciplined—focusing on longer-term goals, keeping your portfolio diversified, and avoiding unnecessary risks—when the skies are clear can go a long way toward weathering the market's inevitable storms.
Thanks for reading, and we'll talk to you again next month.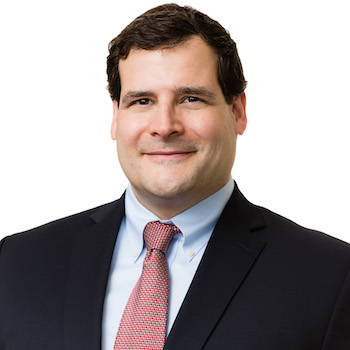 Mike Loewengart
Managing Director, Investment Strategy, E*TRADE Capital Management, LLC
Mike Loewengart is the Managing Director of Investment Strategy for E*TRADE Capital Management, LLC. Mike is responsible for the asset allocation and investment vehicle selections used in E*TRADE's advisory platforms. Prior to joining E*TRADE in 2007, Mike was the Director of Investment Management for a large multinational asset management company, where he oversaw corporate pension plan assets. Early in his career, Mike was a research analyst focusing on investment manager due diligence for the consulting divisions of several high-profile investment firms. Mike holds series 7, 24, and 66 designations, as well as the Chartered Alternative Investment Analyst (CAIA) designation. He is a graduate of Middlebury College with a degree in economics.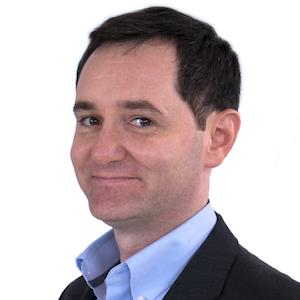 Andrew Cohen, CFA
Executive Director, Morgan Stanley WM Global Investment Office
Andrew Cohen is an Executive Director in the Morgan Stanley Wealth Management Global Investment Office and an investment strategist for ETCM LLC. Prior to joining E*TRADE, he was the Director of Investments and Operations for a large Registered Investment Advisor, where his responsibilities included investment manager research, asset allocation, and portfolio construction. Previously, he was a Senior Research Analyst and Team Leader for a leading wealth management platform. He is a Chartered Financial Analyst (CFA®) charterholder and a member of the CFA Institute and CFA Society New York. He is a graduate of Virginia Tech with a Bachelor of Science (B.S.) in finance.