Bulls are back in town
Mike Loewengart, Managing Director of Investment Strategy
E*TRADE Capital Management

09/01/20
Call it a comeback.
After setting a record high in mid-February, the S&P 500® plunged 34%, bottoming on March 23. It has climbed more than 55% since then, completing the trek back to all-time highs in just five months. 
Despite continued economic uncertainty, bulls appeared encouraged by vaccine progress, hopes for another stimulus package, and support from the Fed. Last month ushered in a historic change in monetary policy from the central bank, which abandoned its long-running 2% inflation goal for an "average inflation targeting" approach, whereby it will let prices run higher following periods of persistently low inflation before it hikes interest rates.1 This is a big deal since it signals that low rates may be here for years to come, potentially affecting everything from mortgages and credit cards to business spending and bond yields.
Here's a quick rundown of what else happened in the markets in August.
US equities
It was clearly an exceptional month for US equities: The S&P 500 recouped the last few points of its COVID sell-off to hit new all-time highs, marking the best August for the benchmark in more than 30 years. The Dow got back into positive territory year-to-date for the first time since February, and the Nasdaq Composite extended its record-setting run.
Second-quarter earnings season wrapped up with S&P 500 companies collectively reporting a 32% decline—the largest drop since Q1 2009.2 Even so, nearly 85% of companies exceeded earnings expectations (read: things could have been worse). The bullishness in big tech raged on, as several technology giants crushed earnings, and some major US retailers also posted blockbuster results—thanks in large part to a resilient consumer.
International equities
International equities had a strong month as well, although they trailed the major US averages. Developed markets outperformed emerging markets, boosted by Japanese stocks. Emerging markets are modestly ahead year-to-date, however.  
Foreign stocks continue to look attractive against a US dollar that's still near multi-year lows (and many are projecting could fall further), since a weak dollar can help boost the value of international stocks whose prices are relatively stronger.
Fixed income
Fixed income returns were modestly lower as interest rates ticked up, given the price of bonds moves in the opposite direction of rates. The Treasury yield curve steepened toward month-end after the Federal Reserve unveiled its new approach for setting monetary policy. One of the few positive areas of the fixed income market was high-yield corporates, adding just shy of 1% on the month.
Looking ahead
While the market has seemingly put the pandemic behind it, the economy still has a long road ahead of it. Some analysts worry the disconnect between the two could put stocks at risk of correction, or at least, signals the market may be running low on steam. We'll continue to monitor economic indicators like jobless claims, inflation, GDP, and infection stats to gauge progress.
In the meantime, here are some themes to consider for the weeks ahead: 
The Fed's new strategy: In addition to its shift on inflation, the Fed tweaked its long-term labor market goals, doubling down on its commitment to achieving full employment. Market watchers will be looking for more clarity around the central bank's plans, including guidance on inflation, unemployment, and asset purchases, at the next Federal Open Market Committee meeting on September 16.
Vax finish line: Some analysts point to the red-hot vaccine race as one reason for the market's optimism. Nearly all the big pharma and biotech names are taking shots at the goal, and with 33 candidates in clinical trials and nine in the late stages,3 it appears we may be nearing the finish line. That said, the market could take any type of setback hard. Not to mention, the availability of a vaccine is just the beginning of the end of the coronavirus.
Volatility season: September starts a historically volatile period for the market, and with the November election approaching, there's the potential for short-term disruptions ahead. Ignore the noise and keep decisions aligned with individual timelines, long-term goals, and risk tolerance.
Thanks for reading. We'll talk to you again next month.
Click here to log on to your account or learn more about E*TRADE's trading platforms, or follow the Company on Twitter, @ETRADE, for useful trading and investing insights. Online stock, ETF, and options trades are now commission-free.
Bloomberg, "Fed Paves Way for Low-Rate Era With Inflation Able to Run Higher," 8/27/20, https://www.bloomberg.com/news/articles/2020-08-27/powell-says-fed-to-seek-inflation-that-averages-2-over-time
FactSet Research Systems, "Earnings Insight: Q2'20 By the Numbers," 8/27/20, https://insight.factset.com/earnings-insight-q2-20-by-the-numbers-infographic
The New York Times, "Coronavirus Vaccine Tracker," 8/31/20,  https://www.nytimes.com/interactive/2020/science/coronavirus-vaccine-tracker.html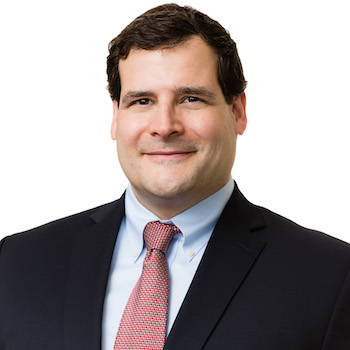 Mike Loewengart
Managing Director, Investment Strategy, E*TRADE Capital Management, LLC
Mike Loewengart is the Managing Director of Investment Strategy for E*TRADE Capital Management, LLC. Mike is responsible for the asset allocation and investment vehicle selections used in E*TRADE's advisory platforms. Prior to joining E*TRADE in 2007, Mike was the Director of Investment Management for a large multinational asset management company, where he oversaw corporate pension plan assets. Early in his career, Mike was a research analyst focusing on investment manager due diligence for the consulting divisions of several high-profile investment firms. Mike holds series 7, 24, and 66 designations, as well as the Chartered Alternative Investment Analyst (CAIA) designation. He is a graduate of Middlebury College with a degree in economics.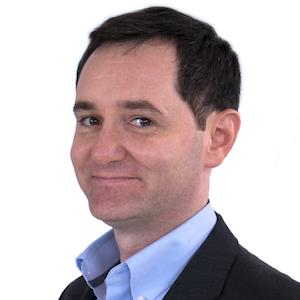 Andrew Cohen, CFA
Senior Director, Investment Strategy, E*TRADE Capital Management, LLC
Andrew Cohen is the Senior Director of Investment Strategy for E*TRADE Capital Management, LLC. Prior to joining E*TRADE, Andrew was the Director of Investments and Operations for a large Registered Investment Adviser, where his responsibilities included investment manager research, asset allocation, and portfolio construction. Previously, he was a Senior Research Analyst and Team Leader for a leading wealth management platform. He is a CFA® charterholder and a member of both the New York Society of Security Analysts and CFA Institute. He is a graduate of Virginia Tech with a BS in finance.
What to read next...
08/27/20
The stock market is soaring to record highs despite an uncertain economic outlook. What's fueling the rally—and can it last?
---
08/20/20
It's the final countdown to one of the biggest elections in memory. We break down how it could—and could not—impact investors' portfolios.
---
08/14/20
It's no secret the pandemic has changed the face of real estate. Find out which pockets may be thriving—and which may just be surviving.
---