Market springs to fresh highs
Mike Loewengart, Managing Director of Investment Strategy
E*TRADE Capital Management

05/03/21
The market continued to climb last month amid a blossoming economy: Weekly jobless claims retreated, retail sales surged, and first-quarter GDP showed economic activity grew at the second-fastest pace since 2003.1 
But the market wasn't the only thing on the rise: Investors also saw the first signs of inflation, as measures of producer and consumer prices accelerated. 
Toward the later part of month, much of the attention turned to earnings, and with more than 80% of reporting S&P 500® companies beating Street estimates,2 it looks like May will kick off on solid ground.
Here's a quick recap of what happened in the markets, and what's on the horizon.
US equities
Stocks built on the first quarter's momentum, with the S&P 500, Dow, and Nasdaq Composite reaching successive record highs in April. For the first time this year, the Nasdaq led the group on a monthly basis. It wasn't the only role reversal: Large caps outperformed small caps and growth stocks regained ground against value plays. Still, small cap and value indexes remain well ahead for the year.
All S&P sectors were positive, led by real estate, communication services, and consumer discretionary. Energy, consumer staples, and industrials brought up the rear.
International equities
Developed market and emerging market stocks also had a solid month, with the MSCI EAFE Index of developed countries returning 3%, and the MSCI Emerging Index returning 2.5%. A falling dollar helped returns, though international equities still lagged behind US equities. 
Japanese stocks, a major component of developed market indexes, were negative for the month, holding back returns. Within emerging markets, Latin American stocks were particularly strong, rebounding from a 5% loss in Q1.
Fixed income
Interest rates fell modestly, reversing course after significantly rising in the first quarter. The retreat in yields helped the broad fixed income indexes advance for the month, with the BbgBarc US Agg Index gaining 0.79%. Longer-term Treasuries, international bonds, and Treasury-inflation protected securities (TIPS) were the top fixed-income performers. 
Looking ahead
Over the past 12 months, a rising market tide has, for the most part, lifted all boats. But investors may want to brace themselves for choppier waters as better growth and earnings prospects contend with the potential for higher taxes, rising interest rates, and inflation as the economy normalizes. 
For investors, a few themes may be worth considering:
A hotter, shorter expansion: Our colleagues at Morgan Stanley believe the current economic expansion will run hotter, but shorter, than the previous cycle, likely bringing interest rate volatility along with headwinds for both stocks and bonds.
Higher inflation: The inflation that everyone's been talking is beginning to materialize. The topic has come up in roughly 45% of recent S&P 500 earnings calls,3 and many companies have already announced price increases to combat rising commodity costs.
Focus on fundamentals: Higher costs and potentially higher taxes down the road may ultimately mean a tougher operating environment than we've seen in the past year. Investors should always look at the underlying fundamentals of the companies in their portfolios and consider their potential to grow or provide consistent value.
Thanks for reading, and we'll talk to you again next month.
CNBC, "Consumer-fueled economy pushes GDP to 6.4% first-quarter gain," 4/29/21, https://www.cnbc.com/2021/04/29/us-gdp-rose-6point4percent-in-the-first-quarter-vs-6point5percent-increase-expected.html
FactSet Earnings Insight, 4/30/21, https://insight.factset.com/sp-500-earnings-season-update-april-30-2021
Barron's, "Here's What CEOs Are Saying About Inflation This Earnings Season," 4/29/21, https://www.barrons.com/articles/heres-what-ceos-are-saying-about-inflation-this-earnings-season-51619132815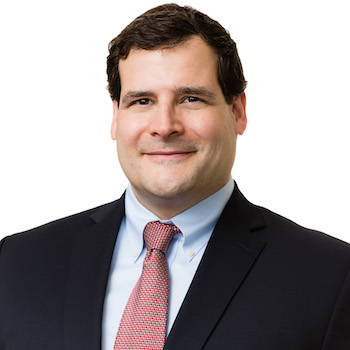 Mike Loewengart
Managing Director, Investment Strategy, E*TRADE Capital Management, LLC
Mike Loewengart is the Managing Director of Investment Strategy for E*TRADE Capital Management, LLC. Mike is responsible for the asset allocation and investment vehicle selections used in E*TRADE's advisory platforms. Prior to joining E*TRADE in 2007, Mike was the Director of Investment Management for a large multinational asset management company, where he oversaw corporate pension plan assets. Early in his career, Mike was a research analyst focusing on investment manager due diligence for the consulting divisions of several high-profile investment firms. Mike holds series 7, 24, and 66 designations, as well as the Chartered Alternative Investment Analyst (CAIA) designation. He is a graduate of Middlebury College with a degree in economics.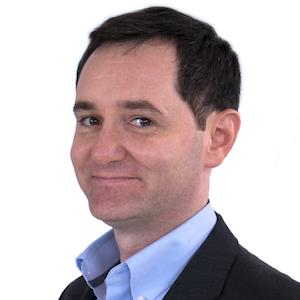 Andrew Cohen, CFA
Senior Director, Investment Strategy, E*TRADE Capital Management, LLC
Andrew Cohen is the Senior Director of Investment Strategy for E*TRADE Capital Management, LLC. Prior to joining E*TRADE, Andrew was the Director of Investments and Operations for a large Registered Investment Adviser, where his responsibilities included investment manager research, asset allocation, and portfolio construction. Previously, he was a Senior Research Analyst and Team Leader for a leading wealth management platform. He is a CFA® charterholder and a member of both the New York Society of Security Analysts and CFA Institute. He is a graduate of Virginia Tech with a BS in finance.
What to read next...
04/29/21
With earnings season in focus, find out how companies are faring—and how the market is reacting.
---
04/15/21
Find out how the pandemic has reshaped the pet-care industry—and what that may mean for pet-friendly stocks.
---
03/31/21
Learn how to implement sustainable investing strategies and explore investing themes, like Clean Water.
---