April makes more market history
Mike Loewengart, Managing Director of Investment Strategy
E*TRADE Capital Management

05/01/20
While the March sell-off broke records, April was historic in its own right, as stocks posted a stunning recovery to finish the month more than 30% off the March lows.
Although the coronavirus pandemic continued to command the world's attention, focus gradually shifted to reopening the economy as the virus began to slow in major European and US hotspots. Meanwhile, economic data and corporate earnings previewed the extent of the damage from the virus-driven lockdown. Unemployment claims in the US soared and initial first-quarter GDP took its biggest hit since the depths of the 2008 financial crisis. But renewed hope for a potential coronavirus treatment and plans to ease stay-at-home orders in several states helped close out an exceptionally strong month for the market.
US equities
Although still negative year-to-date, the S&P 500® and Dow Jones Industrial Average had their best month in decades, returning 12.8% and 11.2% respectively. It was small caps, though, that really shined, rebounding significantly after investors abandoned them in March in favor of presumably stronger mega-cap stocks. 
All 11 S&P sectors finished higher, led by energy, which rallied remarkably despite collapsing oil prices. Growth stocks performed relatively better than their value peers, as larger tech companies drove profits in the new "stay-at-home" era.
International equities
International equities were also positive but lagged well behind the US market as the virus slowed in China and European hotspots. Latin American stocks were among the worst performers as those countries are highly geared toward the oil market, which fell to unprecedented levels last month.
Fixed income
Interest rates fell modestly, resulting in positive returns for US Treasuries, especially those with long durations. Taxable bonds were somewhat stronger in April, led by investment-grade corporates. Munis were in the red, well behind their taxable counterparts amid Senator Mitch McConnell's comments about allowing states to declare bankruptcy.1 
Looking ahead
While April's market recovery was robust, the pandemic is just beginning to make itself felt in US economic data, and the road to recovery will undoubtedly be marked by fits and starts.
Following the Federal Reserve's first regularly scheduled meeting since issuing two emergency rate cuts in March, Chairman Jerome Powell acknowledged the economy would "likely drop at an unprecedented rate in the second quarter." But he doubled down on the Fed's "whatever it takes" stance and pledged to keep interest rates near zero until full employment and inflation return.2
We're not out of the woods just yet, but we are making positive strides. Here are some themes for the weeks ahead:
The path forward: There are still more questions than answers in terms of bringing the economy back to life again. Markets appear to be heavily weighing the viability of coronavirus testing and treatment options, which are critical to successfully reopening the economy and infusing more certainty into the market.
Economic data: The worst economic numbers are likely yet to come, with some analysts predicting unemployment above 15% for April, along with a sharply lower second-quarter GDP reading.3 To be sure, numerous companies have withdrawn guidance for the year given the uncertainties of the current environment. But if there's one thing the present conditions have shown us, it's that businesses, the economy, and society as a whole have the ability to adapt and move forward.
Lessons learned: Investors should be wary of letting recent bullish momentum create a false sense of confidence. Exceptionally large moves are prone to corrections, and the market rarely makes a significant low without testing it. As sobering as March was, it held some valuable lessons about the importance of diversification. Remember to stay the course and keep investing decisions focused on individual timelines, long-term goals, and risk tolerance.
Thanks for reading. Stay safe and healthy—we'll talk to you again next month.
Click here to log on to your account or learn more about E*TRADE's trading platforms, or follow the Company on Twitter, @ETRADE, for useful trading and investing insights. Online stock, ETF, and options trades are now commission-free.
Forbes, "Let Them Go Bankrupt: Math And Politics Are Behind Mitch McConnell's Message To States," 4/23/20, https://www.forbes.com/sites/investor/2020/04/23/us-state-bankruptcy-mitch-mcconnells-political-bond-math/#4292489118c2
CNBC, "Powell says the economy will likely need more support from the Fed for the recovery to be robust," 4/29/20, https://www.cnbc.com/2020/04/29/powell-says-the-economy-will-likely-need-more-support-from-the-fed-for-the-recovery-to-be-robust.html
CNBC, "US weekly jobless claims hit 3.84 million, topping 30 million over the last 6 weeks," 4/30/20, https://www.cnbc.com/2020/04/30/us-weekly-jobless-claims.html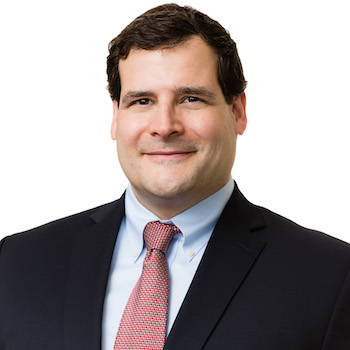 Mike Loewengart
Managing Director, Investment Strategy, E*TRADE Capital Management, LLC
Mike Loewengart is the Managing Director of Investment Strategy for E*TRADE Capital Management, LLC. Mike is responsible for the asset allocation and investment vehicle selections used in E*TRADE's advisory platforms. Prior to joining E*TRADE in 2007, Mike was the Director of Investment Management for a large multinational asset management company, where he oversaw corporate pension plan assets. Early in his career, Mike was a research analyst focusing on investment manager due diligence for the consulting divisions of several high-profile investment firms. Mike holds series 7, 24, and 66 designations, as well as the Chartered Alternative Investment Analyst (CAIA) designation. He is a graduate of Middlebury College with a degree in economics.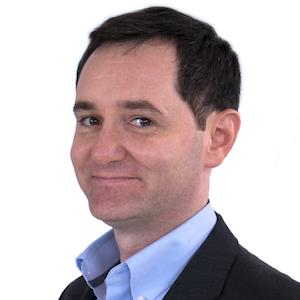 Andrew Cohen, CFA
Senior Director, Investment Strategy, E*TRADE Capital Management, LLC
Andrew Cohen is the Senior Director of Investment Strategy for E*TRADE Capital Management, LLC. Prior to joining E*TRADE, Andrew was the Director of Investments and Operations for a large Registered Investment Advisor, where his responsibilities included investment manager research, asset allocation, and portfolio construction. Previously, he was a Senior Research Analyst and Team Leader for a leading wealth management platform. He is a CFA® charterholder and a member of both the New York Society of Security Analysts and CFA Institute. He is a graduate of Virginia Tech with a BS in finance.
What to read next...
04/29/20
Stocks rallied Wednesday amid the Fed's "do what is necessary" approach to recovery and renewed hope for a potential coronavirus treatment.
---
04/27/20
US equities were higher in early trading Monday as discussions around reopening the economy gained momentum.
---
04/24/20
After another volatile session, US stocks closed flat on Thursday as investors digested millions more jobless claims and reports of an unsuccessful clinical trial for a prospective coronavirus treatment.
---