A note about recent market volatility
Mike Loewengart, Vice President of Investment Strategy
E*TRADE Capital Management

08/05/19
After a solid start to the year for equities—the S&P 500® gained more than 20% through July—investors are now experiencing another round of market volatility. What started as on-and-off trade tensions is looking increasingly like a full-blown trade war between the US and China.
Why the volatility?
The latest bout of market turbulence began last Thursday, when President Trump took to Twitter to announce 10% tariffs on $300 billion worth of Chinese imports, effective September 1. A slumping Chinese yuan has exacerbated pressure on global equities after China retaliated by allowing its currency to fall to a 10-year low.
The S&P 500 is now down by roughly 5% from its July peak, while US small caps and international equities are also seeing a significant downdraft.
Market volatility not unprecedented
Wide price swings are never comfortable, but investors should bear in mind that market volatility of this magnitude is not at all unprecedented.
In fact, there have been two meaningful corrections over the past year, including December 2018 and April of this year. In addition, President Trump launched a similar rhetorical battle with China's President Xi Jinping back in mid-May. While the markets rather quickly rebounded after May's flare-up, investors should not be surprised to see rocky trading conditions over the near term.
As always, market volatility should be viewed within the broader context of economic trends and a long-term approach to investing.
Key points for investors to bear in mind:
1. Market conditions can change quickly: The market rebounded soon after the last two selloffs, leaving investors who jumped ship watching from the sidelines as equities resumed their upward trajectory. Remember, too, that the US and China have been said to be close to a trade agreement several times now, and it's possible that the two sides are posturing to gain additional concessions. 
2. US economic fundamentals are sound: The US economy is still on solid footing, with historically low unemployment, measured inflation, and a recent boost from the Federal Reserve in the form of a 0.25% cut in the Fed funds rate. This creates an environment conducive to continued equity gains.
3. Valuations are reasonable: While the S&P 500 hit record highs as recently as two weeks ago, the index is still on par with its levels of last August. This means that equity valuations have generally not expanded since then and may have some room to run.
4. Maintain a long-term perspective: Investors with a long-term investment horizon should not be surprised to see heightened market volatility, and long-term investment decisions should not be influenced by headlines of the day or periodic near-term volatility. 
5. Diversification is key: Diversified portfolios are constructed for market disruptions such as these. Portfolios with a broad range of uncorrelated asset classes can potentially help buffer against market volatility. In particular, equity-focused investors may wish to take a closer look at high-quality fixed income holdings, which can provide portfolio ballast and could be well-positioned if interest rates continue to fall.
While near-term bouts of market volatility can be unnerving, they also create opportunities to reassess individual risk tolerance and underscore the importance of a diversified long-term investment approach.
Click here to log on to your account or learn more about E*TRADE's trading platforms, or follow the Company on Twitter, @ETRADE, for useful trading and investing insights.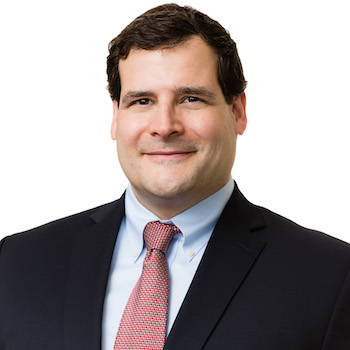 Mike Loewengart
Managing Director, Investment Strategy, E*TRADE Capital Management, LLC
Mike Loewengart is the Managing Director of Investment Strategy for E*TRADE Capital Management, LLC. Mike is responsible for the asset allocation and investment vehicle selections used in E*TRADE's advisory platforms. Prior to joining E*TRADE in 2007, Mike was the Director of Investment Management for a large multinational asset management company, where he oversaw corporate pension plan assets. Early in his career, Mike was a research analyst focusing on investment manager due diligence for the consulting divisions of several high-profile investment firms. Mike holds series 7, 24, and 66 designations, as well as the Chartered Alternative Investment Analyst (CAIA) designation. He is a graduate of Middlebury College with a degree in economics.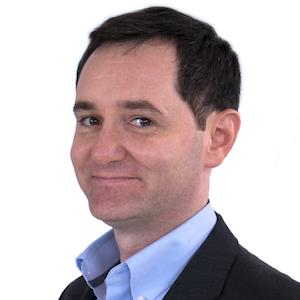 Andrew Cohen, CFA
Senior Director, Investment Strategy, E*TRADE Capital Management, LLC
Andrew Cohen is the Senior Director of Investment Strategy for E*TRADE Capital Management, LLC. Prior to joining E*TRADE, Andrew was the Director of Investments and Operations for a large Registered Investment Advisor, where his responsibilities included investment manager research, asset allocation, and portfolio construction. Previously, he was a Senior Research Analyst and Team Leader for a leading wealth management platform. He is a CFA® charterholder and a member of both the New York Society of Security Analysts and CFA Institute. He is a graduate of Virginia Tech with a BS in finance.
What to read next...
08/01/19
Stocks advanced in July ahead of the first rate cut since 2008.
---
07/31/19
The Federal Reserve's decision to lower rates by 0.25% is aimed at keeping the long-running economic expansion on track.
---
07/26/19
Despite plenty of positive Q2 earnings surprises, earnings are expected to be down from last year's levels.
---