Oil-price war exacerbates volatility
Mike Loewengart, Vice President of Investment Strategy
E*TRADE Capital Management

03/09/20
It has been a wild few weeks for the markets, to say the least. Last week Russia broke from the Organization of the Petroleum Exporting Countries (OPEC), refusing to agree to production cuts as crude prices slumped because of the coronavirus. Saudi Arabia retaliated over the weekend by slashing its oil prices, spiking fears of an all-out price war as the coronavirus outbreak continued to weigh on the markets.
Stock trading was paused for 15 minutes on Monday morning after the S&P 500® fell 7% and triggered the first of three circuit-breaker thresholds. (The second circuit breaker halts trading for another 15 minutes if the S&P falls 13% below the previous day's close, and the third stops trading for the day on a 20% intraday down move.)
Why the volatility?
The recent oil-price war was the latest domino to fall as investors remain on edge as the coronavirus continues to spread across the globe and threaten economic fallout. Major stock benchmarks moved into and then decidedly through correction territory and as of Monday, March 9, were nearly 19% off their mid-February record highs. Fears have been little assuaged even after the US Federal Reserve's surprise rate cut on March 3—a move echoed by Australia and Canada. 
We're not in uncharted territory
Wide price swings are never comfortable, but investors should bear in mind that periods of market volatility like this are not unprecedented, especially after one of the longest bull markets in history and an exceptionally strong year for US stocks. Emotionally charged events like the coronavirus and a potential oil-price war can often exaggerate perceived market risks. Commodity and energy companies, after all, make up a relatively small percentage of the broad market. Also, falling energy prices and plummeting interest rates have lowered costs for many businesses, which could translate into longer-term financial benefits.
As always, volatility should be viewed within the larger context of economic trends and a long-term approach to investing.
Key points for investors to bear in mind:
Maintain a long-term perspective: Investors with long-term horizons shouldn't be surprised to see heightened market volatility, and long-term investment decisions shouldn't be influenced by headlines of the day or periodic near-term volatility. 
Market conditions can change quickly: The current sell-off is certainly nerve-wracking, but it's still no bigger than the late-2018 downturn, which the market recovered from in about five months—roughly the same amount of time it took to rebound from the July–October 2011 correction. While bond yields continue to reach new record lows—and negative yields are not out of the question—at some point, investors will move back toward higher returning assets like stocks. Of course, past performance is never an indication of future results, but staying invested may likely be the more prudent course of action for investors with long-time horizons.
US economic fundamentals are sound, for now: The labor market and a strong consumer continue to anchor the US economy, but a recession is not out of the question. While it's still too early to tell how widespread the impact of the coronavirus will be, unlike the last recession, the banking system appears reasonably sound.
Valuations are reasonable: The S&P 500 hit a new record high on February 19. Although forward price-to-earnings multiples are slightly above historical averages, they aren't necessarily approaching levels seen in past market bubbles.
Diversification is key: Diversified portfolios are constructed for market disruptions such as these. Portfolios with a broad range of uncorrelated asset classes can potentially help buffer against market volatility. In particular, equity-focused investors may wish to take a closer look at high-quality fixed-income holdings, which can provide portfolio ballast and could be well-positioned if interest rates continue to fall.
While bouts of market volatility can be unnerving, they also create opportunities to reassess individual risk tolerance and underscore the importance of a diversified long-term investment approach.
Click here to log on to your account or learn more about E*TRADE's trading platforms, or follow the Company on Twitter, @ETRADE, for useful trading and investing insights.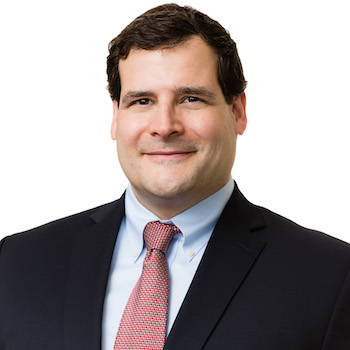 Mike Loewengart
Managing Director, Investment Strategy, E*TRADE Capital Management, LLC
Mike Loewengart is the Managing Director of Investment Strategy for E*TRADE Capital Management, LLC. Mike is responsible for the asset allocation and investment vehicle selections used in E*TRADE's advisory platforms. Prior to joining E*TRADE in 2007, Mike was the Director of Investment Management for a large multinational asset management company, where he oversaw corporate pension plan assets. Early in his career, Mike was a research analyst focusing on investment manager due diligence for the consulting divisions of several high-profile investment firms. Mike holds series 7, 24, and 66 designations, as well as the Chartered Alternative Investment Analyst (CAIA) designation. He is a graduate of Middlebury College with a degree in economics.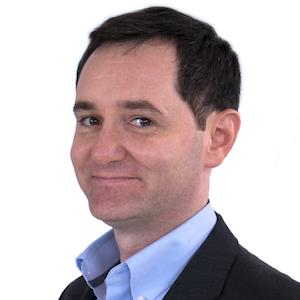 Andrew Cohen, CFA
Senior Director, Investment Strategy, E*TRADE Capital Management, LLC
Andrew Cohen is the Senior Director of Investment Strategy for E*TRADE Capital Management, LLC. Prior to joining E*TRADE, Andrew was the Director of Investments and Operations for a large Registered Investment Advisor, where his responsibilities included investment manager research, asset allocation, and portfolio construction. Previously, he was a Senior Research Analyst and Team Leader for a leading wealth management platform. He is a CFA® charterholder and a member of both the New York Society of Security Analysts and CFA Institute. He is a graduate of Virginia Tech with a BS in finance.
What to read next...
03/03/20
In a historic and rare move, on Tuesday, March 3, the Federal Reserve issued an emergency rate cut in response to evolving economic risks posed by the coronavirus.
---