Why investors may have a tougher time finding returns in 2022
Morgan Stanley Wealth Management
01/11/22
Summary: Riding the market wave has been pretty easy in recent years, but that may be about to change. Here's how to navigate today's more challenging investment landscape.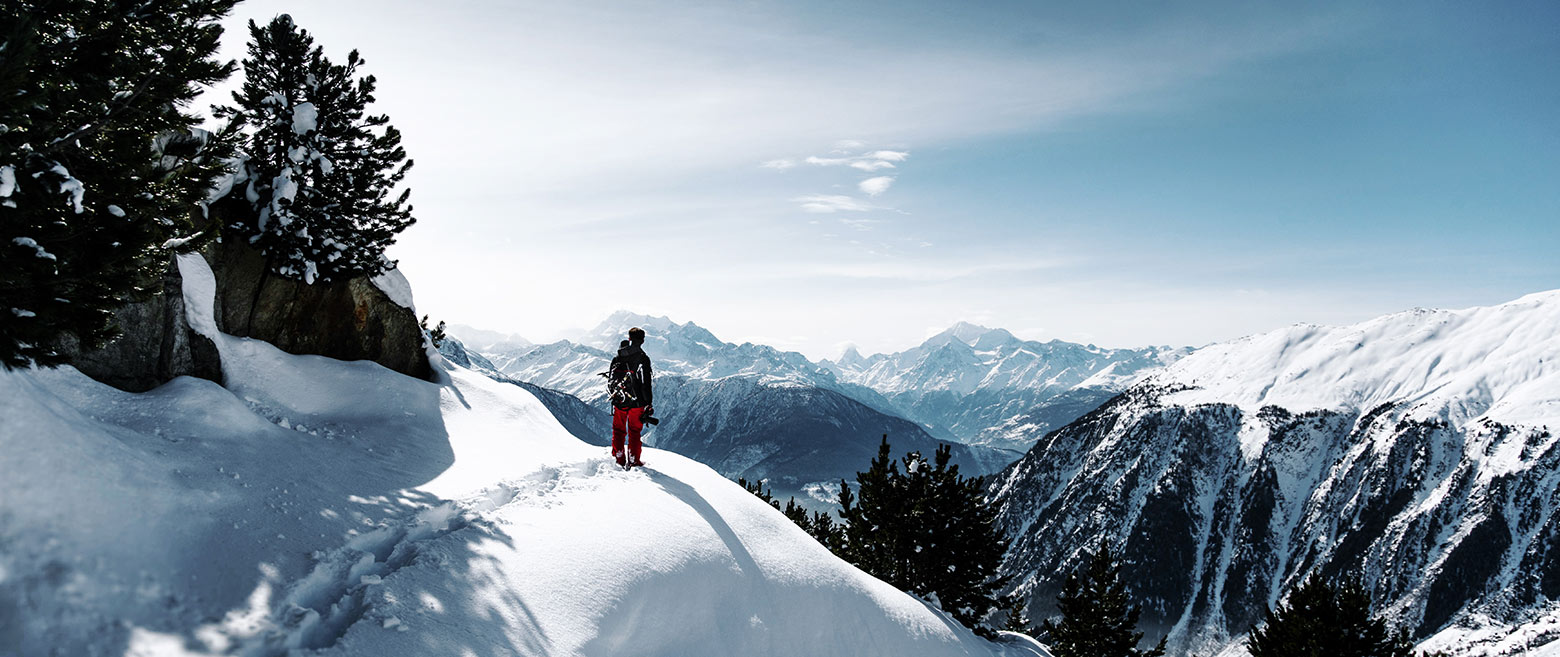 Over the past 13 years, we've seen a stretch of remarkable returns for stocks, marked by the dominance of US mega-cap companies. From 2009–2018, US equities returned nearly 15% a year, twice the long-run average. Performance kicked into even higher gear in the past three years, with stocks rising by more than 20% per year on average—all despite the pandemic and its effects on the economy.
As a new year begins, however, Morgan Stanley's Global Investment Committee thinks investors may face tougher sledding. For one, better-than-expected economic growth and persistent inflation will likely cause the Federal Reserve to raise the fed funds rate, which could prompt market volatility. Minutes from the Fed's December meeting indicated officials saw rate hikes coming sooner, or at a faster pace, than they previously anticipated. In addition, higher costs for labor, energy, and logistics will likely continue to weigh on corporate profits.
Other issues that could make 2022 a more challenging investing landscape:
The struggling Build Back Better Act: While many believe that Congress will pass a version of these education, healthcare, and climate initiatives ahead of the 2022 midterm elections, timing matters. Ambiguity around stimulus extensions, such as child tax credits, could fuel concerns about a "fiscal cliff" just as the Fed is poised to make its first interest-rate hike at mid-year. That could compound the effects on consumers of tightening financial conditions.

The relative weakening of the US dollar: The strength of the dollar, which appreciated about 6% in 2021, has reinforced current market trends both by attracting foreign cashflows to Treasuries and sheltering the US economy from import inflation. But this could reverse if non-US markets—particularly China, Japan, and Europe—experience a better-than-expected recovery. The Treasury market could see outflows against a backdrop of persistent inflation and lessening liquidity.
The outsized impact of mega-cap concentration on volatility: The S&P 500® has come to be dominated by a handful of mega-cap technology stocks, with the biggest seven accounting for nearly a third of the overall market cap and driving index-level returns—a phenomenon that creates extreme concentration risk for investors with significant exposure to such passive indices. With federal regulators and global tax policymakers taking a hard look at these companies, new oversight could have ripple effects on markets.
In short, the easy returns have been made, and these developments could mean increased complexity in markets and a greater need for active portfolio management. Consider utilizing active investment managers and neutralizing extreme and concentrated positions—while striving for diversification. Balancing income generation and price appreciation, with a focus on quality and dividend stocks, may be key.
Morgan Stanley Disclosures
Morgan Stanley Wealth Management is the trade name of Morgan Stanley Smith Barney LLC, a registered broker-dealer in the United States.
Risk Considerations
Yields are subject to change with economic conditions. Yield is only one factor that should be considered when making an investment decision.  
Equity securities may fluctuate in response to news on companies, industries, market conditions and general economic environment.
Bonds are subject to interest rate risk. When interest rates rise, bond prices fall; generally the longer a bond's maturity, the more sensitive it is to this risk. Bonds may also be subject to call risk, which is the risk that the issuer will redeem the debt at its option, fully or partially, before the scheduled maturity date. The market value of debt instruments may fluctuate, and proceeds from sales prior to maturity may be more or less than the amount originally invested or the maturity value due to changes in market conditions or changes in the credit quality of the issuer. Bonds are subject to the credit risk of the issuer. This is the risk that the issuer might be unable to make interest and/or principal payments on a timely basis. Bonds are also subject to reinvestment risk, which is the risk that principal and/or interest payments from a given investment may be reinvested at a lower interest rate.
Asset allocation and diversification do not assure a profit or protect against loss in declining financial markets.
Rebalancing does not protect against a loss in declining financial markets. There may be a potential tax implication with a rebalancing strategy. Investors should consult with their tax advisor before implementing such a strategy.
Because of their narrow focus, sector investments tend to be more volatile than investments that diversify across many sectors and companies. Technology stocks may be especially volatile.
International investing entails greater risk, as well as greater potential rewards compared to U.S. investing. These risks include political and economic uncertainties of foreign countries as well as the risk of currency fluctuations. These risks are magnified in countries with emerging markets, since these countries may have relatively unstable governments and less established markets and economies.
Investing in foreign emerging markets entails greater risks than those normally associated with domestic markets, such as political, currency, economic and market risks.
Investing in commodities entails significant risks. Commodity prices may be affected by a variety of factors at any time, including but not limited to, (i) changes in supply and demand relationships, (ii) governmental programs and policies, (iii) national and international political and economic events, war and terrorist events, (iv) changes in interest and exchange rates, (v) trading activities in commodities and related contracts, (vi) pestilence, technological change and weather, and (vii) the price volatility of a commodity. In addition, the commodities markets are subject to temporary distortions or other disruptions due to various factors, including lack of liquidity, participation of speculators and government intervention.
Certain securities referred to in this material may not have been registered under the U.S. Securities Act of 1933, as amended, and, if not, may not be offered or sold absent an exemption therefrom. Recipients are required to comply with any legal or contractual restrictions on their purchase, holding, and sale, exercise of rights or performance of obligations under any securities/instruments transaction.
What to read next...
A look back at 2021 and a preview of the market catalysts that may shape the New Year.
---
Morgan Stanley strategists say the easy returns are over for US equities and Treasuries, but see value in European and Japanese stocks in 2022.
---
The surge in global inflation has investors fretting about future growth, but Morgan Stanley economists say price surges will subside, making way for 4.7% global GDP growth in 2022. Here's the view on the global economy for 2022.
---