Are policymakers being too patient on inflation risk?
Morgan Stanley Wealth Management
11/17/21
Summary: The Fed is modestly tapping the brakes on monetary stimulus, but will it do enough to cool a stock market that may be at risk of overheating?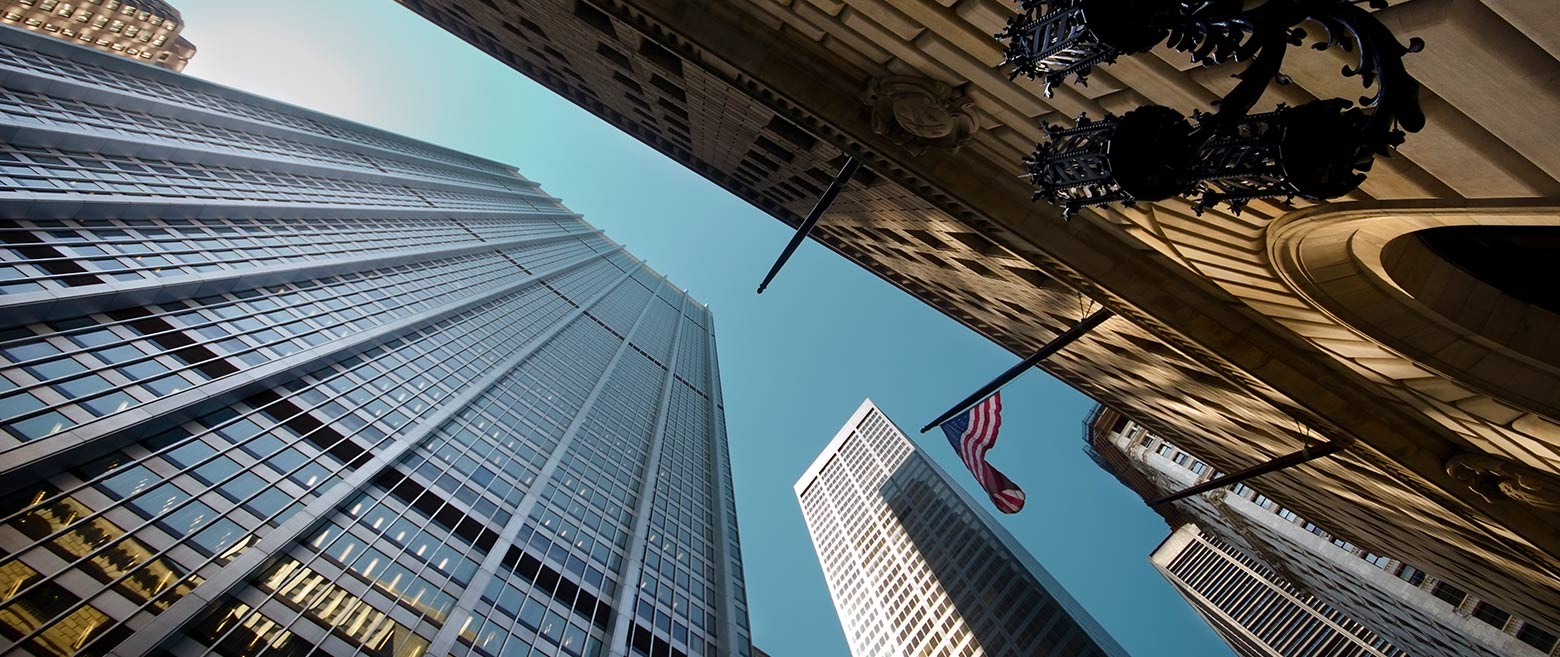 Following its latest policy meeting on November 3, the Federal Reserve made its highly anticipated announcement on "tapering" its asset purchases, the first step in pulling back on the unprecedented support it provided markets and the economy early in the pandemic. Later this month, the Fed will begin reducing its $120 billion-per-month asset-buying program by $15 billion a month.

In his announcement, Fed Chair Jerome Powell largely kept to the script, hitting consensus expectations spot-on regarding the pace of tapering. Powell also acknowledged that the risk of inflation may not be as transitory as the Fed had anticipated earlier this year. But he left interest rate hikes for another day, stressing patience as well as a need for the job market to get back to "maximum employment" before any hikes took place. Stocks rallied to yet more new highs in response to the broadly dovish message.

Although the Fed is working with some uncertainty around policy choices, Morgan Stanley's Global Investment Committee is concerned that the Fed's emphasis on patience remains disconnected from actual economic data, which could possibly result in policymaking that's late in raising rates to tame inflation. Consider the following points:
Unprecedented divergence between interest rates and inflation: The gap between the fed funds rate—the target interest rate set by the Federal Open Market Committee—and the Consumer Price Index (CPI) is now at the widest in the 60-year history of the inflation gauge, as rates remain low and inflation high. In fact, October's CPI reading surged 6.2% from a year ago—the biggest increase since November 1990.1 This points to a persistently negative level of real rates—meaning inflation has eroded the purchasing power of interest—which may fuel asset bubbles as investors look for returns in higher-yielding areas of the market.
Inflation worries among consumers and businesses: Policymakers seem to believe that inflation is primarily driven by supply-chain issues and thus unlikely to be long-lasting. But inflation concerns seem implacable and are turning up in various corners, such as weakening consumer confidence, a moderation in CFO optimism, and readings of inflation-linked anxiety in the recent election outcomes.
Persistent wage pressures in the labor market: Today's mixed job-market dynamics may complicate the Fed's search for its definition of "maximum employment," something it has said was a prerequisite for any interest rate increase. To be sure, the US labor market looks to be healing—it just added an above-consensus 531,000 new jobs in October and saw the unemployment rate inch lower. But companies across sectors are experiencing labor-market tightness characterized in large part by surging wages, as reflected in the latest Employment Cost Index readings.2 Global Investment Committee analysis continues to suggest a shifting labor force, where lower participation rates may reflect structural changes that could keep competition for workers and wage pressures high.
With all this churning in the markets and economy, a parallel concern is that equities, and especially the passive S&P 500® Index, are increasingly anchored to interest rates that are expected to be "lower for longer." Stock valuations appear largely stretched in today's environment, one that demands a diligent and active approach to risk management.
Takeaways: Investors should monitor labor market data, valuations on 2022 forward earnings, and measures of market sentiment such as the Fear and Greed Index. In the meantime, investors should anticipate a pullback in passive stock indexes and consider using the opportunity to reallocate equity portfolios into cyclical sectors, which stand to benefit in the next couple of years from the Fed running the economy hotter.
Morgan Stanley Disclosures
Morgan Stanley Wealth Management is the trade name of Morgan Stanley Smith Barney LLC, a registered broker-dealer in the United States.
Risk Considerations
Yields are subject to change with economic conditions. Yield is only one factor that should be considered when making an investment decision.  
Equity securities may fluctuate in response to news on companies, industries, market conditions and general economic environment.
Bonds are subject to interest rate risk. When interest rates rise, bond prices fall; generally the longer a bond's maturity, the more sensitive it is to this risk. Bonds may also be subject to call risk, which is the risk that the issuer will redeem the debt at its option, fully or partially, before the scheduled maturity date. The market value of debt instruments may fluctuate, and proceeds from sales prior to maturity may be more or less than the amount originally invested or the maturity value due to changes in market conditions or changes in the credit quality of the issuer. Bonds are subject to the credit risk of the issuer. This is the risk that the issuer might be unable to make interest and/or principal payments on a timely basis. Bonds are also subject to reinvestment risk, which is the risk that principal and/or interest payments from a given investment may be reinvested at a lower interest rate.
Asset allocation and diversification do not assure a profit or protect against loss in declining financial markets.
Rebalancing does not protect against a loss in declining financial markets. There may be a potential tax implication with a rebalancing strategy. Investors should consult with their tax advisor before implementing such a strategy.
Because of their narrow focus, sector investments tend to be more volatile than investments that diversify across many sectors and companies. Technology stocks may be especially volatile.
International investing entails greater risk, as well as greater potential rewards compared to U.S. investing. These risks include political and economic uncertainties of foreign countries as well as the risk of currency fluctuations. These risks are magnified in countries with emerging markets, since these countries may have relatively unstable governments and less established markets and economies.
Investing in foreign emerging markets entails greater risks than those normally associated with domestic markets, such as political, currency, economic and market risks.
Investing in commodities entails significant risks. Commodity prices may be affected by a variety of factors at any time, including but not limited to, (i) changes in supply and demand relationships, (ii) governmental programs and policies, (iii) national and international political and economic events, war and terrorist events, (iv) changes in interest and exchange rates, (v) trading activities in commodities and related contracts, (vi) pestilence, technological change and weather, and (vii) the price volatility of a commodity. In addition, the commodities markets are subject to temporary distortions or other disruptions due to various factors, including lack of liquidity, participation of speculators and government intervention.
Certain securities referred to in this material may not have been registered under the U.S. Securities Act of 1933, as amended, and, if not, may not be offered or sold absent an exemption therefrom. Recipients are required to comply with any legal or contractual restrictions on their purchase, holding, and sale, exercise of rights or performance of obligations under any securities/instruments transaction.