Geopolitical conflict adds to headwinds for markets
Morgan Stanley Wealth Management
03/09/22
Summary: Russia's invasion of Ukraine has shaken the world, adding to the risks and uncertainties ahead for the global economy. How to navigate what may lie ahead.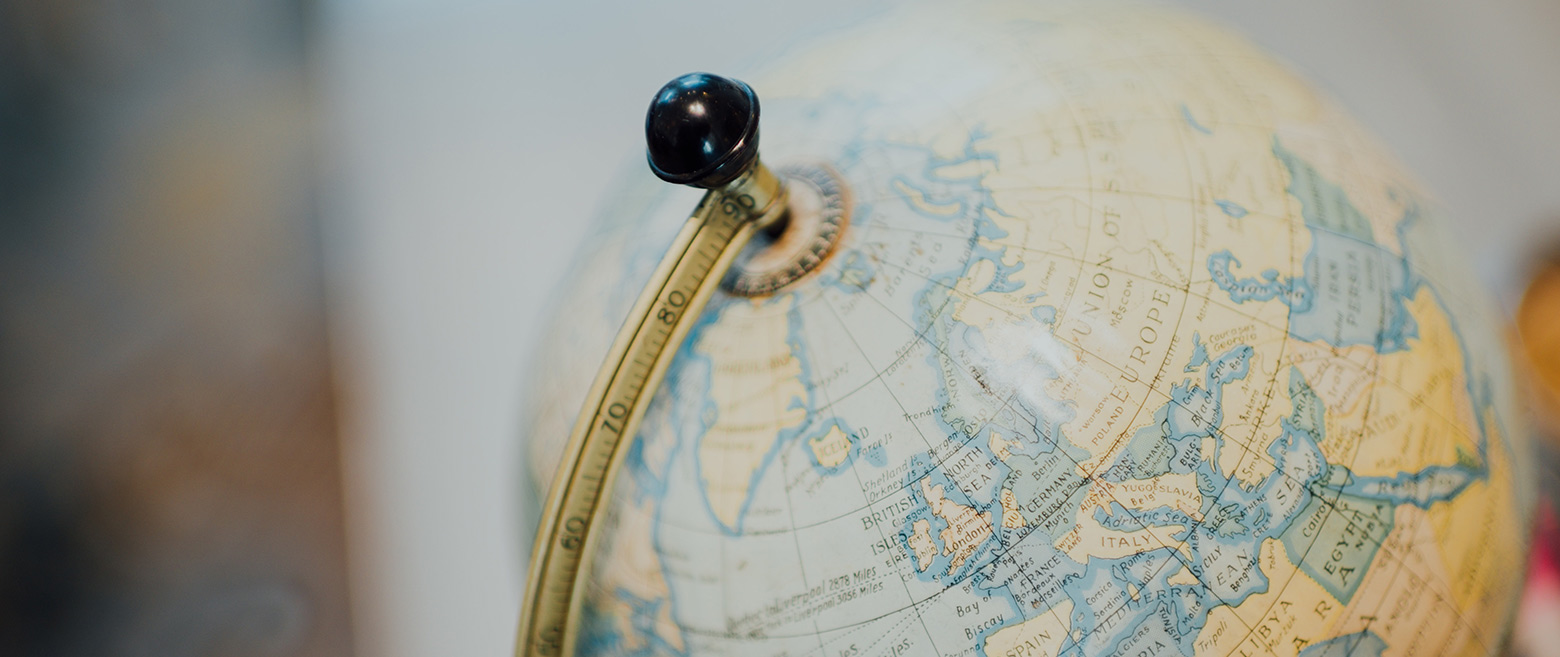 Russia's horrific invasion of Ukraine undoubtedly marks a historic moment in geopolitical balance, with the effects on global security, humanitarian needs, political alliances, and economies still undetermined.
The conflict in Ukraine has rattled global financial markets, with stocks selling off and commodity prices surging.
At the same time, in the US, bond markets appear to be pricing the potential for stagflation, a scenario of higher inflation and lower economic growth. And the Fed—which recently has grown more hawkish in its plans to raise interest rates and unwind its balance sheet—will have to weigh the trade-off between inflation and growth amid escalated global tensions.
While it's too early to know if the situation will create lasting or just momentary effects on the market, Morgan Stanley's Global Investment Committee (GIC) sees three additional challenges that may weigh on markets for a while:
Uncertainty and complexity of the Federal Reserve's policy-tightening path: Near-term inflation expectations have risen recently, as energy prices could remain higher given Russia's role as a major producer. Meanwhile, the overall US economic outlook appears downbeat. While some market participants assume the Fed will not tighten as aggressively because of the Ukraine conflict, the GIC expects the Fed to stay the course, though it will likely prioritize supporting growth over fighting inflation.
Potential weakening of demand for goods consumption: The GIC also expects an eventual shift in consumer spending from goods to services, which may fuel a recovery in sectors such as travel, leisure, live entertainment, and dining. But gains for service-oriented businesses may come at the expense of durable goods producers, which may face falling demand. Many companies that catered to the "stay at home" trends of the past couple of years benefited from an extraordinary pull-forward in demand. Investors will need to consider the likely give-back for such companies, including secular growth-style names.
Inflation's pressure on corporate profit margins: Many companies have asserted that they are sheltered from inflationary drags by strong pricing power. But this pricing power may be unsustainable, and, if maintained, would only contribute to further inflation. The GIC sees mounting pressure on earnings forecasts, with negative first-quarter guidance rolling in from many companies; tech firms feature prominently among those muting expectations.
Bottom line
Investors should remain diligent and consider sticking with quality names, particularly companies with strong balance sheets and earnings potential that aren't fully priced.
Sectors including financials, energy, materials, consumer services, and healthcare may offer stock-picking ideas, while the US small-cap category and emerging markets appear to be positioned for longer-term opportunity.
Diversification across sectors, market capitalizations, and regions continues to be critical for navigating volatility. As always, make sure that investing decisions reflect individual goals, timelines, and risk tolerance.
Morgan Stanley disclosures
Risk Considerations
Yields are subject to change with economic conditions. Yield is only one factor that should be considered when making an investment decision.
Equity securities may fluctuate in response to news on companies, industries, market conditions and general economic environment.
Bonds are subject to interest rate risk. When interest rates rise, bond prices fall; generally the longer a bond's maturity, the more sensitive it is to this risk. Bonds may also be subject to call risk, which is the risk that the issuer will redeem the debt at its option, fully or partially, before the scheduled maturity date. The market value of debt instruments may fluctuate, and proceeds from sales prior to maturity may be more or less than the amount originally invested or the maturity value due to changes in market conditions or changes in the credit quality of the issuer. Bonds are subject to the credit risk of the issuer. This is the risk that the issuer might be unable to make interest and/or principal payments on a timely basis. Bonds are also subject to reinvestment risk, which is the risk that principal and/or interest payments from a given investment may be reinvested at a lower interest rate.
Asset allocation and diversification do not assure a profit or protect against loss in declining financial markets.
Rebalancing does not protect against a loss in declining financial markets.  There may be a potential tax implication with a rebalancing strategy.  Investors should consult with their tax advisor before implementing such a strategy.
Because of their narrow focus, sector investments tend to be more volatile than investments that diversify across many sectors and companies. Technology stocks may be especially volatile.
International investing entails greater risk, as well as greater potential rewards compared to U.S. investing. These risks include political and economic uncertainties of foreign countries as well as the risk of currency fluctuations. These risks are magnified in countries with emerging markets, since these countries may have relatively unstable governments and less established markets and economies.
Investing in foreign emerging markets entails greater risks than those normally associated with domestic markets, such as political, currency, economic and market risks.
Investing in commodities entails significant risks. Commodity prices may be affected by a variety of factors at any time, including but not limited to, (i) changes in supply and demand relationships, (ii) governmental programs and policies, (iii) national and international political and economic events, war and terrorist events, (iv) changes in interest and exchange rates, (v) trading activities in commodities and related contracts, (vi) pestilence, technological change and weather, and (vii) the price volatility of a commodity. In addition, the commodities markets are subject to temporary distortions or other disruptions due to various factors, including lack of liquidity, participation of speculators and government intervention.
Certain securities referred to in this material may not have been registered under the U.S. Securities Act of 1933, as amended, and, if not, may not be offered or sold absent an exemption therefrom.  Recipients are required to comply with any legal or contractual restrictions on their purchase, holding, and sale, exercise of rights or performance of obligations under any securities/instruments transaction.
The returns on a portfolio consisting primarily of environmental, social, and governance-aware investments (ESG) may be lower or higher than a portfolio that is more diversified or where decisions are based solely on investment considerations. Because ESG criteria exclude some investments, investors may not be able to take advantage of the same opportunities or market trends as investors that do not use such criteria. The companies identified and investment examples are for illustrative purposes only and should not be deemed a recommendation to purchase, hold or sell any securities or investment products. They are intended to demonstrate the approaches taken by managers who focus on ESG criteria in their investment strategy. There can be no guarantee that a client's account will be managed as described herein.
What to read next...
Find out how geopolitical risks may influence the investing landscape.
---