Has the bear market reached a buyable bottom?
Morgan Stanley Wealth Management
07/14/22
Summary: After markets suffered their worst first-half-year performance in decades, stocks recently bounced. We dig into what could be driving these moves.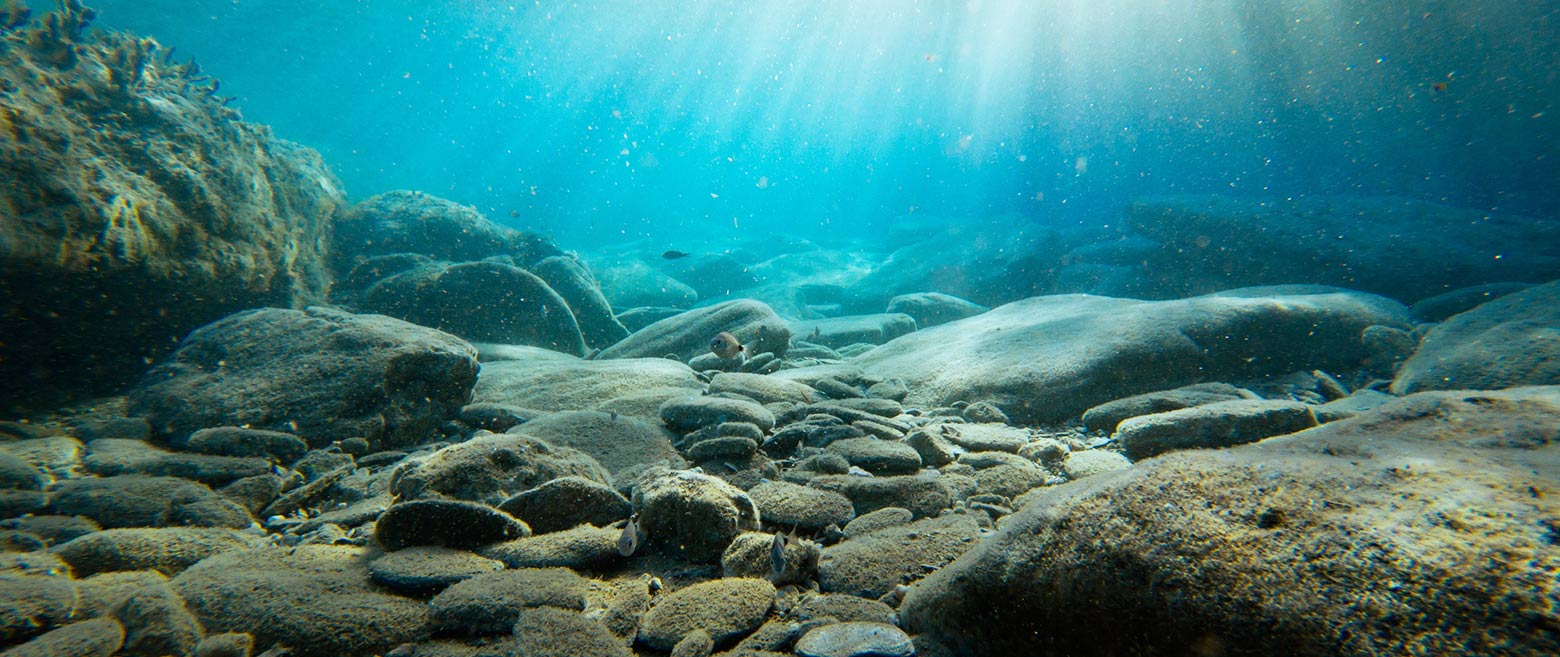 The probability of a recession has dominated market headlines lately, with some market watchers debating whether one is already here—or at least on its way. Given recent economic data, that's understandable:
A key part of the Treasury yield curve inverted;

The purchasing managers' index, which tracks service and manufacturing sectors, is declining; and

The Federal Reserve reported first-quarter GDP growth at -1.6%, with the second-quarter GDP estimate suggesting another contraction. 

With these factors in mind, investors appear to be hoping the Fed may ease up on monetary tightening. In fact, growth stocks, which tend to be viewed more favorably when rates remain low or decline, and which dominate benchmark equity indexes like the S&P 500® and Nasdaq Composite, rebounded to start July.

But is this the "buyable bottom" of the 2022 bear market? And might the Fed begin paring back its policy tightening? Morgan Stanley's Global Investment Committee (GIC) does not think so, cautioning that more volatility is likely ahead. Here's why:
Inflation is far from being tamed. While supply chains may be clearing and energy prices dropping, this is partly the result of short-term fixes—such as added supply from strategic oil reserves—which could be offset quickly. Even if energy-related inflation does cool, overall US inflation may be slower to fall given that a significant portion of it is linked to the fast-recovering services sector, where prices for items like rent and medical services may remain stubbornly high.
The Fed's policy rate still has room to rise. The central bank typically does not end a tightening cycle until its policy rate is above inflation. Currently, inflation is 9.1%, per the Consumer Price Index (CPI), and 5.2%, per the Fed's preferred Personal Consumption Expenditures (PCE) gauge. The fed funds target rate is now at 1.50%-1.75%. At this pace, there would likely need to be genuine damage to the labor market before the Fed would change course. And, as evidenced by June's job report—employers added 372,000 jobs, above estimates, and the unemployment rate held at 3.6%, near a 50-year low—the labor market remains robust.
Consumer and corporate spending outlooks are strong. US households are on solid financial footing; corporate capital-spending intentions have remained strong; and housing-sector activity levels are nowhere near recessionary. Such economic resilience would likely suggest the Fed's current hawkish path can continue.

Bottom line
The GIC believes it is too early to price in an imminent recession. A more likely scenario may be "stagflation," where economic growth slows but is nominally positive, inflation stays higher for longer, and financial markets continue to face volatility.
For clues about the pace of Fed policy, investors should watch second-quarter earnings guidance and labor-market data. In the meantime, with the potential for another 5% to 10% downside in stocks, investors should keep their eyes on the horizon and portfolios mapped to individual goals, timelines, and risk tolerance.
The source of this Morgan Stanley article, Is Now the Time to Buy the Market Bottom?, was originally published on July 13, 2022. Data and claims are based on the Global Investment Committee Weekly report from July 11, 2022, Not So Fast.
Morgan Stanley disclosures
Risk Considerations
Yields are subject to change with economic conditions. Yield is only one factor that should be considered when making an investment decision.
Equity securities may fluctuate in response to news on companies, industries, market conditions and general economic environment.
Bonds are subject to interest rate risk. When interest rates rise, bond prices fall; generally the longer a bond's maturity, the more sensitive it is to this risk. Bonds may also be subject to call risk, which is the risk that the issuer will redeem the debt at its option, fully or partially, before the scheduled maturity date. The market value of debt instruments may fluctuate, and proceeds from sales prior to maturity may be more or less than the amount originally invested or the maturity value due to changes in market conditions or changes in the credit quality of the issuer. Bonds are subject to the credit risk of the issuer. This is the risk that the issuer might be unable to make interest and/or principal payments on a timely basis. Bonds are also subject to reinvestment risk, which is the risk that principal and/or interest payments from a given investment may be reinvested at a lower interest rate.
Asset allocation and diversification do not assure a profit or protect against loss in declining financial markets.
Rebalancing does not protect against a loss in declining financial markets.  There may be a potential tax implication with a rebalancing strategy.  Investors should consult with their tax advisor before implementing such a strategy.
Because of their narrow focus, sector investments tend to be more volatile than investments that diversify across many sectors and companies. Technology stocks may be especially volatile.

International investing entails greater risk, as well as greater potential rewards compared to U.S. investing. These risks include political and economic uncertainties of foreign countries as well as the risk of currency fluctuations. These risks are magnified in countries with emerging markets, since these countries may have relatively unstable governments and less established markets and economies.
Investing in foreign emerging markets entails greater risks than those normally associated with domestic markets, such as political, currency, economic and market risks.
Investing in commodities entails significant risks. Commodity prices may be affected by a variety of factors at any time, including but not limited to, (i) changes in supply and demand relationships, (ii) governmental programs and policies, (iii) national and international political and economic events, war and terrorist events, (iv) changes in interest and exchange rates, (v) trading activities in commodities and related contracts, (vi) pestilence, technological change and weather, and (vii) the price volatility of a commodity. In addition, the commodities markets are subject to temporary distortions or other disruptions due to various factors, including lack of liquidity, participation of speculators and government intervention.

Certain securities referred to in this material may not have been registered under the U.S. Securities Act of 1933, as amended, and, if not, may not be offered or sold absent an exemption therefrom.  Recipients are required to comply with any legal or contractual restrictions on their purchase, holding, and sale, exercise of rights or performance of obligations under any securities/instruments transaction.
The returns on a portfolio consisting primarily of environmental, social, and governance-aware investments (ESG) may be lower or higher than a portfolio that is more diversified or where decisions are based solely on investment considerations. Because ESG criteria exclude some investments, investors may not be able to take advantage of the same opportunities or market trends as investors that do not use such criteria. The companies identified and investment examples are for illustrative purposes only and should not be deemed a recommendation to purchase, hold or sell any securities or investment products. They are intended to demonstrate the approaches taken by managers who focus on ESG criteria in their investment strategy. There can be no guarantee that a client's account will be managed as described herein.
What to read next...
With the Federal Reserve's recent 75-basis-point rate hike, the probability of recession has risen. How should investors prepare for what may come next?
---
Corporate profits may not be as resilient as analysts' forecasts. Why weaker earnings—and more volatility—may be ahead.
---
The odds of a recession in the next year are rising. What investors should keep in mind.
---