Year-end strategies: Considerations for tax-loss harvesting and charitable giving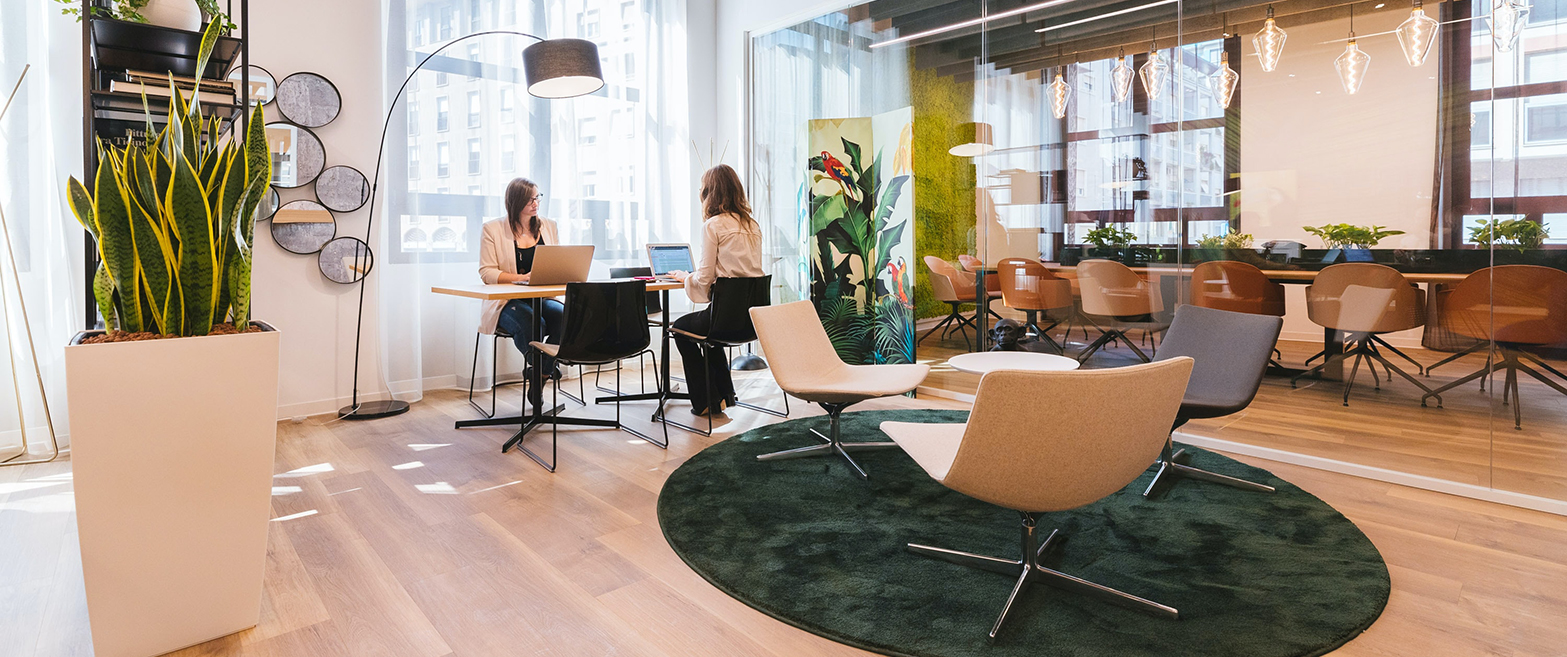 No matter what's going on in the markets, the old adage still rings true: One of the only guarantees in life is taxes. The good news is that, even in tumultuous times, your tax and year-end planning is one area of your personal financial strategy where you have some control—and potentially unique opportunities.
Equity compensation may be a means to support many year-end goals, including tax-loss harvesting and charitable giving. But how can you tackle this important part of your financial strategy with efficiency, ease, and control?
First things first
Consulting with a tax professional who understands your entire financial picture and can pinpoint specific opportunities for optimizing your personal tax strategy is an important first step. As you approach year-end planning, you should be able to ask for high-level guidance—such as whether or not you should realize any short- or long-term investment losses or gains, or a ballpark value of stock to gift to charity.
Whatever your individual goals may be, your Executive Services Relationship Manager can help you prepare for year-end conversations with your tax professional and help you execute on your strategy. While E*TRADE does not provide tax advice, we can help you build and implement your year-end investment portfolio reallocation strategy, assess your current holdings from a holistic planning perspective, and provide support every step of the way.
Tax-loss harvesting
Tax season may feel far away, but autumn and winter are important planning seasons. Tax-loss harvesting is a year-end exercise that investors can use to help manage investment gains and losses as a part a wider financial strategy. But as with any tax strategy, there are many moving parts to weigh.
Not sure where to start? Here are some key considerations:
The basics: Tax-loss harvesting uses losses in your investment portfolio to help offset any gains and potentially reduce your tax liability. Generally, an investor might work with a tax professional and financial advisor to identify assets to sell at a loss as a part of this strategy.
The fine print: Tax-loss harvesting isn't suitable for everyone, and you should speak with your tax professional to determine whether it's appropriate for you. There are some special risks to consider. For example, if you sell equity at a loss and then buy it back within 30 days, your cost basis will remain the same as it was originally and you may not receive any tax benefit (because of the "wash-sale" rule). If you sell equity at a loss today for tax purposes, you must wait more than 30 days to repurchase it in order to write off the loss—and risk missing out on potential market gain. It's important to consider which securities you would be comfortable exiting for more than 30 days, and which you'd prefer to hold. Other possible risks include geopolitical uncertainty, tax changes, and uncertainty in the markets and financial industry.
Year-end planning should consider your full financial picture—including real estate, accounts at other firms, and more—which is partly why your conversation with your tax professional is such a vital first step for high-level year-end planning and tax guidance, regardless of where all your assets are held.
Leveraging your year-end charitable donations as a strategy
The holidays often inspire charitable thinking but donating equity can potentially offer more than good cheer for investors. Considering the current tax environment and your personal goals, your charitable giving decisions may pack some additional punch as part of an overall financial wellness strategy.
But how do you gift equity, and what assets do you use? Here's an overview to help you kick off the conversation with your tax professional:
The basics: Investors sometimes face steep tax bills, but donating low-basis equity (shares with the greatest unrealized profit) to charity can potentially create an opportunity to use the current fair market value of the stock as a tax deduction.
For example, say you purchased a stock at $50, bought more at $80, and then watched it rally to $100. You might consider donating the lots you purchased at $50—the lower cost basis—to charity, because these shares would come with a higher tax bill if you kept them.
Gifting stock can be an attractive alternative to cash because you can maximize the impact of your donation and potentially mitigate capital gains taxes on any unrealized profits.
The fine print: It's important to discuss your year-end charitable giving with your tax professional to align with current tax laws and your overall financial picture. Recent legislation such as the CARES Act and sociopolitical uncertainty may raise unique legal and tax considerations—such as how you want to navigate the current environment ahead of any possible future changes to the tax code.
Once you've connected with your tax professional, E*TRADE Executive Services can help implement your investment decisions in line with your gifting strategy. However you choose to give, we offer support at each step—from identifying suitable equity holdings to executing your donations to donor-advised funds or your charity of choice.
Timing is everything
A final key piece of the puzzle: Don't wait until the last minute for year-end planning.
Many company insiders and executives have limited trading windows, which may affect plans for charitable donations and tax-loss harvesting. Check your trading restrictions and company policies around equity compensation and reach out to your financial professionals as early as possible to avoid missing any opportunities.
Year-end planning looks a little different for everyone, and it's essential to make sure your strategy is in line with your investment portfolio and equity compensation goals. E*TRADE Executive Services is here to help: Our team of licensed and trained Relationship Managers are available to help you integrate your equity benefits and other assets into a comprehensive financial strategy. To learn more, visit etrade.com/execservices, or reach out to us directly at 800-838-0908 or executiveservice@etrade.com.
What to read next...
09/02/20
While we may now have more information about the coronavirus pandemic and its effects on our health and the economy, uncertainty remains a dominant theme. Fluctuating infection rates and reopening rollbacks have obliterated initial predictions of a V-shaped recovery.
---
08/18/20
Credit cards, mortgages, and selling stock might not seem like they have much in common, but they're all tools that can be used to generate liquidity. And there are even more options, which is why it's important to make informed decisions when taking on debt or making major financial moves.
---
08/11/20
A 10b5-1 plan may often be mandatory for executives and company insiders who may possess material non-public information (MNPI), but many employees may not realize this can be a useful personal finance management tool for anyone who holds company stock, regardless of whether their employer requires it.
---