3 Tenets for Tax-Aware Investing
Webinar
Summary
Taxes can erode portfolio returns, diminish disposable income, and impact after-tax wealth. When it comes to tax planning, investors need to think ahead – not just during Q4 or while taxes are being prepared. This webinar reviews three tax tenets to help investors achieve better tax outcomes: 1. Taxes can be the easiest investment "fee" to reduce. 2. Asset location can be as important as asset allocation. 3 Uncle Sam can be a coach, not just a referee.  
Speaker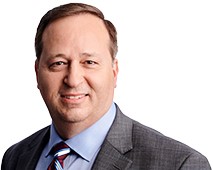 David Gordon
CFA, CPWA, Director of Eaton Vance Advisor Institute
David Gordon is a vice president and director of Eaton Vance Advisor Institute. He is responsible for supporting advisors who serve ultra-high-net-worth clients with programming that addresses the planning and investment requirements of wealth holders. He joined Eaton Vance in 2007.
Dave began his career in the investment management industry in 1994. Prior to his current role, Dave was a strategy specialist in Eaton Vance's Wealth Strategies Group. He has previous experience as a business strategist, portfolio manager and equity analyst, as well as a registered representative in Toronto. Before entering the investment management industry, he served five years as an infantry officer in the United States Army.
Dave earned a Bachelor of Science (B.S.) from the United States Military Academy at West Point and a Master of Business Administration (MBA) from the University of Texas at Austin. He has also studied finance at the doctoral level at France's EDHEC Business School. He holds the Certified Private Wealth Advisor designation from the University of Chicago's Booth School of Business and is a Chartered Financial Analyst (CFA®) charterholder.