Seeking Opportunity in International Equity
Webinar
Summary
Since the financial crisis in 2008, U.S. equities have outperformed international markets. As the U.S. dollar may be trending towards a peak, Jason White, global equity investment strategist shares his viewpoint on the opportunity set outside the U.S. and disruption from geopolitical events.
Speaker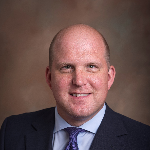 Jason A. White
Investment Specialist, Global Equity, T. Rowe Price
Jason White is a vice president of T. Rowe Price Group, Inc., and T. Rowe Price International Ltd and a portfolio specialist in the Equity Division. Jason is a member of the international equity investment team, participates in investment strategy calls, and regularly travels with other investment professionals to visit companies around the world. Prior to joining the firm in 2004, he was a principal of State Street Global Advisors and an investment analyst on the global active equity investment team, where he covered various non-U.S. equity strategies. Jason earned an A.B. in economics from Kenyon College, an M.Eng. in operations research from Rensselaer Polytechnic Institute, and an M.B.A. in finance from the University of Chicago Booth School of Business.